Table of Contents
Harnessing the Power of AI: Top 7 Online Tools to Enhance Product Images for E-Commerce
Introduction
E-commerce is changing how we shop and interact with brands. High-quality product images crucially influence buying decisions.
In the fiercely competitive world of E-commerce, AI Image generator for online products is arguably a game-changer. This technology not only delivers top-notch and appealing visuals but also optimizes user experience (UX) and bolsters sales.
Leveraging AI for image enhancement minimizes costs by automating processes, simplifying iterations, and offering scalable solutions. An enhanced UX achieved through high-quality visuals leads to improved customer trust and engagement, directly influencing sales revenues. Moreover, AI allows insightful A/B testing to understand viewer preferences and iteratively improve imagery.
Considering the interconnected advantages of enhanced images, improved UX, cost-effectiveness, robust sales strategies, and impactful A/B testing – it's clear that product image enhancement with AI is vital for E-commerce success.
Today, we're going to introduce the top 7 AI Image generators for your E-commerce use. Please read on and find the best one for your own.
A Deep Dive into the Top 7 AI-Powered Photo Background Changers for E-commerce
Let's explore each of these tools, evaluating them on their capabilities, cost, and potential drawbacks.
1. Remove.bg
Remove.bg stands as a testament to the power of specialization. It focuses on removing the background of an image and does so with impeccable accuracy and speed. The tool is straightforward to use: upload an image, and it will take care of the rest. Automatic hair selection, intuitive functionality, and speed of operation render it particularly useful for e-commerce owners needing quick and efficient background removal.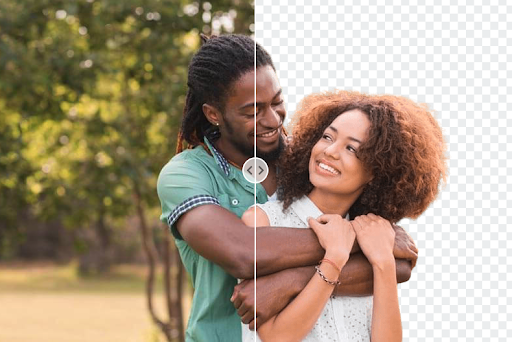 Pricing: While the tool 'removes backgrounds 100% automatically and for free', this is applicable only for smaller, low-resolution images. High-resolution downloads are priced at $2 per image or subscription plans can be availed starting from $19/month.
Shortcomings: For common-scale businesses, the subscription plan might seem way too pricey. For free users, the resolution becomes a limiting factor. Also, to boost your sales online, removing the product photo background might be too basic. You might have to leverage other software or tools to get better A/B test results.
2. ImgCreator.ai
Known as the most accurate background remover, ImgCreator.ai also offers a comprehensive suite for changing photo backgrounds, including the AI-generating tool and the freeform text command tool. What gives it an edge over some other tools are its many features and intuitive interface, which save your cost and time, and increase your sales in the meantime. This tool uses AI to generate whatever kind of photo scenes you would like so that you can test out the best one for your online product photo.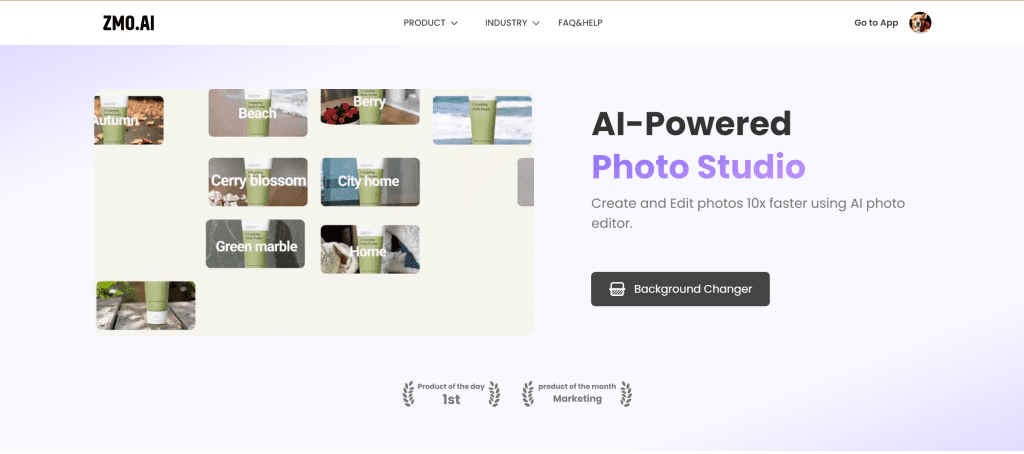 Pricing: Most features are available for free. Some professional features that include advanced templates and unlimited storage come at a subscription price starting from $7.99/month.
Shortcomings: Although its basic free features cater for E-commercial use, for small-scale businesses or newly founded companies with limited budgets, the Pro version might seem pricey.
3. Slazzer
Speed and convenience are the hallmarks of Slazzer. The tool automates the process of background removal, enabling you to get clean, crisp images without any hassle. Particularly handy for e-commerce businesses with high-volume image requirements, Slazzer allows unlimited image uploads even for free users.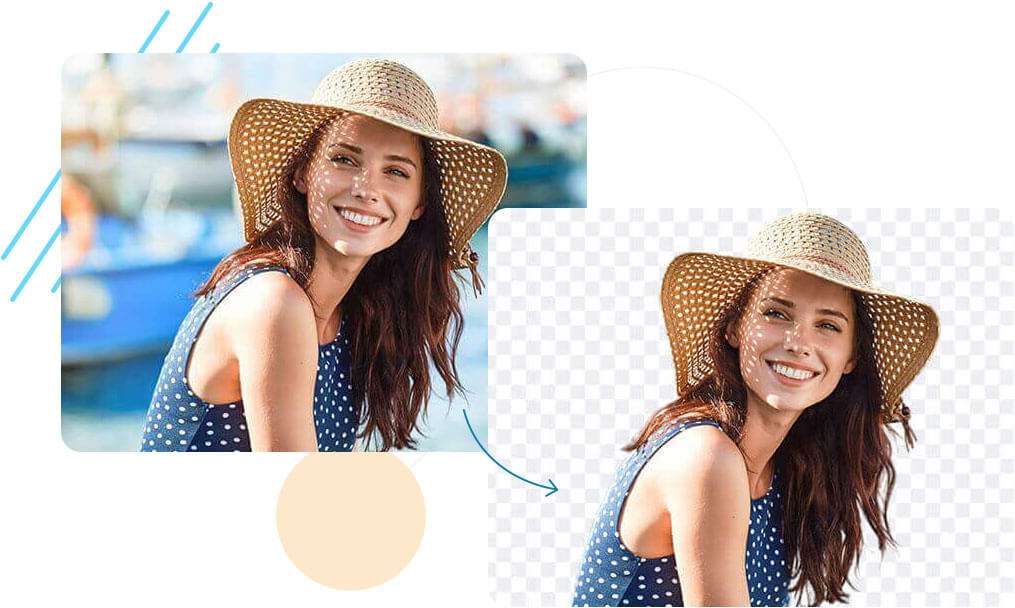 Pricing: Free with limitations on output quality. For HD quality, a basic yearly plan can be subscribed to at $9.99/year.
Shortcomings: While it's quick, precision might suffer with complex images where the subject and background colors blend to some extent. The free version also poses quality restrictions, which might not work for all businesses.
4. Unscreen
As you step into the realm of videos and GIFs, Unscreen emerges as a dependable companion. This tool excels at removing backgrounds not only from images but also from videos and GIFs, making it an excellent choice for creating interactive and engaging e-commerce content.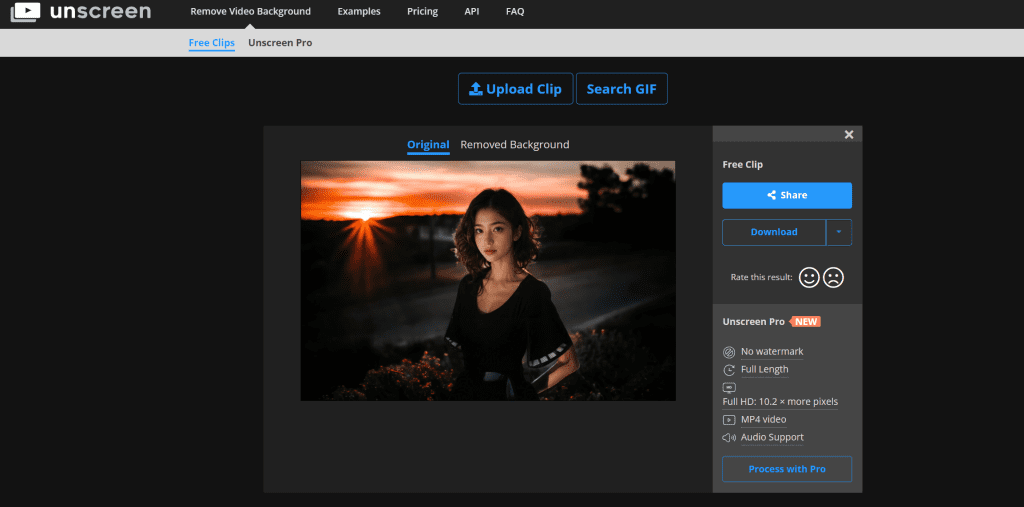 Pricing: Free for low-resolution output. Pro versions providing high-quality, watermark-free videos, and priority in processing start at $9/month.
Shortcomings: The free version presents restraints in terms of video duration and resolution. The pro version might prove too expensive for small to medium businesses.
5. PhotoScissors
With PhotoScissors, you get a tool that blends efficiency with ease of use. It's brilliant for images that require high precision in background removal, like product images with intricate details. It has a user-friendly interface allowing you to manually mark areas to keep or remove for those cases where you want more control over the process.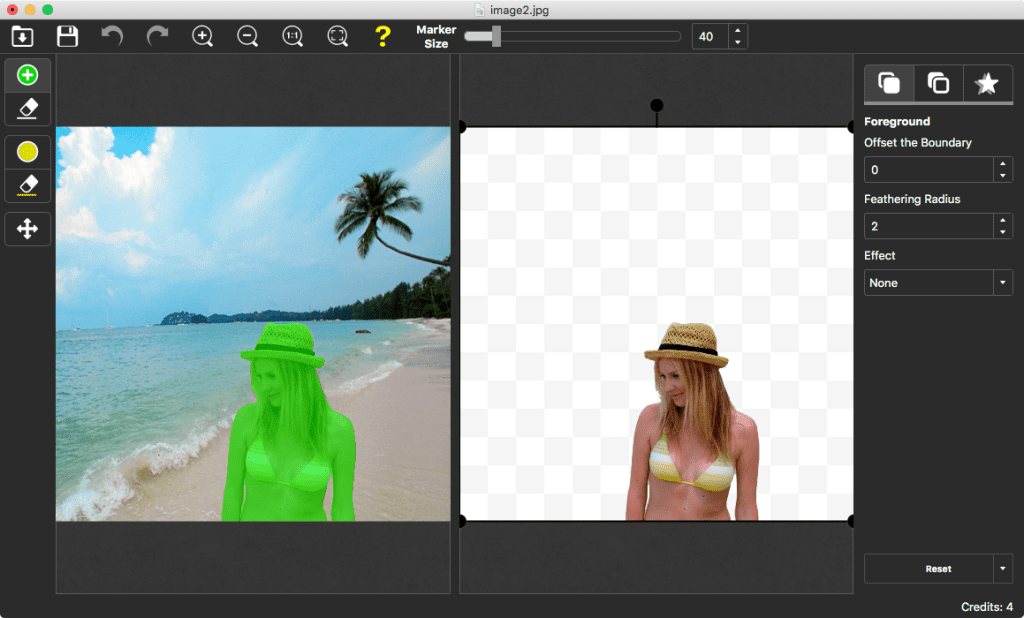 Pricing: Has a free online version with limitations in features and capabilities. You can get the fully-featured software for $29.99.
Shortcomings: The free online version allows only a few downloads per day. Unlimited access to and benefits of the tool requires a one-time software purchase.
6. Fotor
Fotor is a well-known name in the world of photo editing. Among its various useful features, the 'Background Remover' offers the application of sophisticated AI to analyze images and segregate the subject and background. The platform simplifies image editing, allowing even beginners to achieve professional-grade results.
Pricing: Basic features are available for free. Advanced features and an ad-free editing experience come at a cost, starting at about $8.99/month.
Shortcomings: Advanced features are locked behind a paywall. The user experience in the free version may be compromised due to pop-up ads.
7. PhotoRoom
A comprehensive tool that efficiently removes or changes the background of images, PhotoRoom is powered by smart AI technology to differentiate between the subject and the background. Also, PhotoRoom offers adaptability in terms of platform compatibility—from desktops to mobile devices, making it a practical solution for on-the-go edits.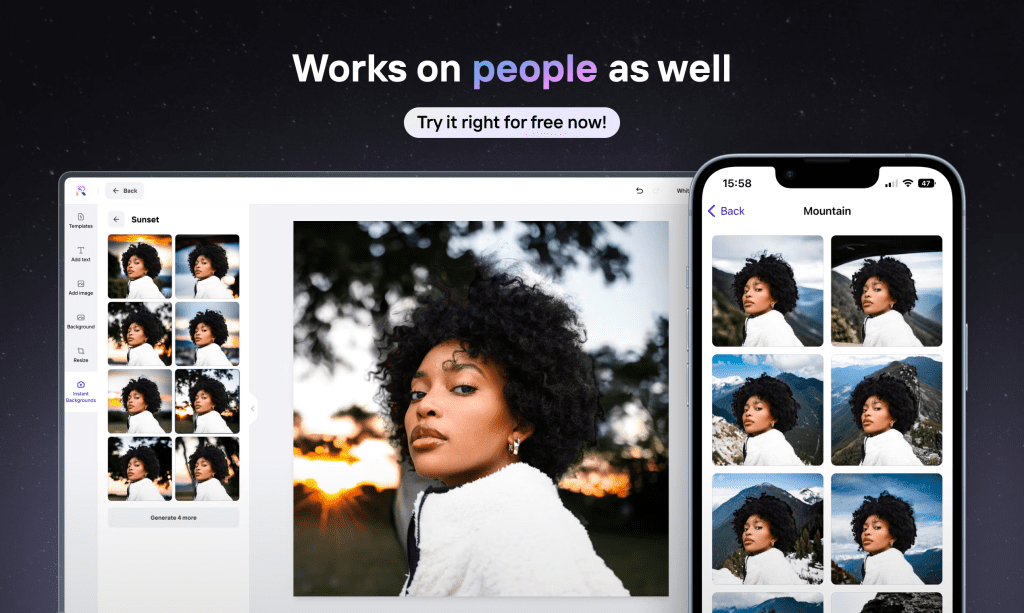 Pricing: Basic features come free, but with watermarks. An upgrade to the Pro version costing $46.99/year removes the watermarks and adds additional features.
Shortcomings: One of the most pointed-out drawbacks is the watermark left on the finished images in the free version. The yearly subscription cost to remove the watermark and access additional features may prove steep for many users.
Conclusion
In today's digitally-driven market, an image can pique interest, trigger desire, and ultimately lead to a sale. Different styles of backgrounds that show the product in use can generate interest by helping customers envision how they can use the product. The tools listed and explored here are incredibly efficient in giving you high-quality, professional-grade product images. Each carries a unique blend of strengths and caters to a range of needs–whether it's volume, accuracy, speed, cost, or A/B test.
Identify your everyday requirements and occasional demands, consider your budget, and choose a tool that fits the bill. Consider ImgCreator.ai to cater to your customers' needs or tastes.
Don't know how to use ImgCreator? Check out this post.
References
With the right tool in hand, the potential to showcase your products in the best light becomes effortless, leaving you with more time to manage other critical aspects of your e-commerce business. So, delve deep, experiment, and leverage the power of AI to generate your product images. And in the world of e-commerce, that could very well be the deciding factor between 'add to cart' and 'exit'. Happy Creating!