Turn your photo into a Barbie Selfie with free AI Barbie selfie generator
Turn your photo into Barbie with AI Barbie Filter
The trend of creating your own Barbie character movie posters and Barbie memes goes viral on Instagram, TikTok, and Snapchat. Don't miss out on this exciting opportunity to become a part of the Barbie trend. With our AI Barbie selfie generator, you can effortlessly turn yourself, your friends, and even your adorable pets into iconic Barbie dolls. Start making your own Barbies to join in on the fun!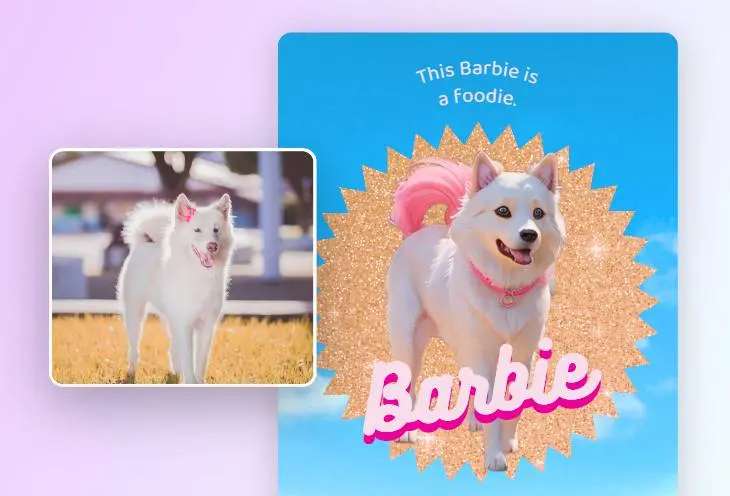 How to use Barbie Selfie Generator
Need login imgcreator first and go to Image input tab.
Choose Image input and upload your own photo.
Adjust Image reference strength to 97%, so AI generation will look like you
Input '3D Effect Barbie Doll with pink poster background' in description and hit generate
Make your own Barbie Poster
ImgCreator Background AI makes it easy to swap any background in your Barbie Poster, so you can either near sea or in the forest as you like.
Choose Background AI tab
Upload your barbie result generate from previous step
Choose pre-defined background filter or type background description as you want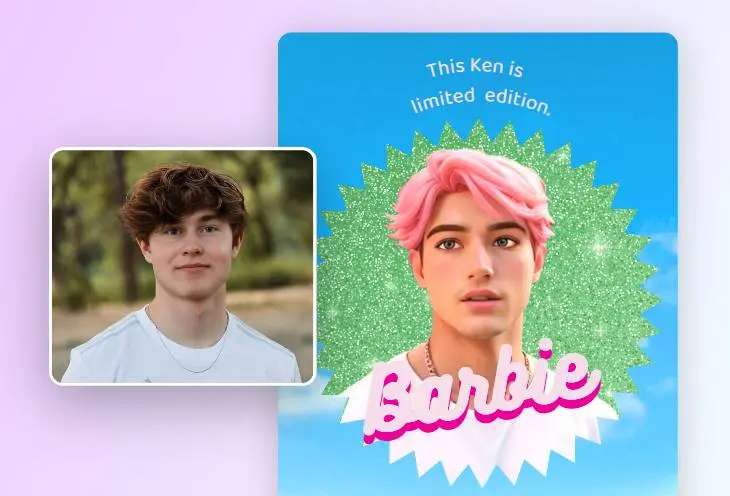 Barbie Selfie Generator FAQ