This person does not exist
Royalty Free super realistic people photos. Use them wherever you want and don't worry about legal stuff.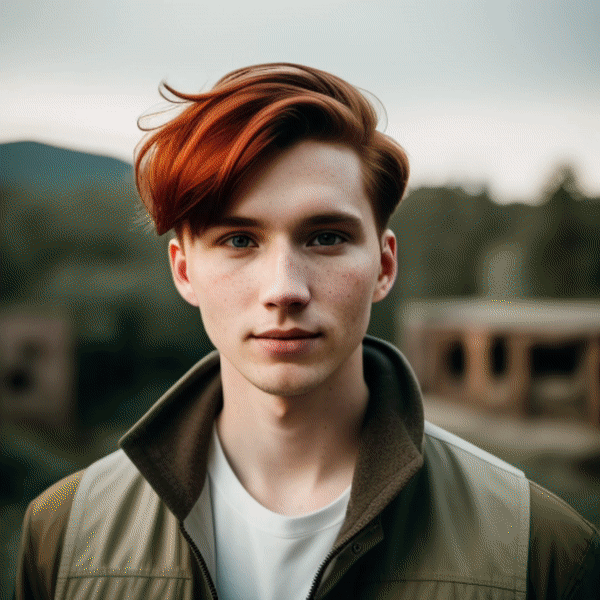 Go to ImgCreator.AI and choose "Text Input". Then type in the description of a person appearance and background. ImgCreator.AI will generate the person doesn't exist in seconds
Go to ImgCreator.AI and choose "Image Input". Then upload any photo of your preferred person result. Chose Photo in Style and "Photo Variation" in Category. ImgCreator.AI will generate the person doesn't exist but similar to the person you upload. So no worry about the legal risk.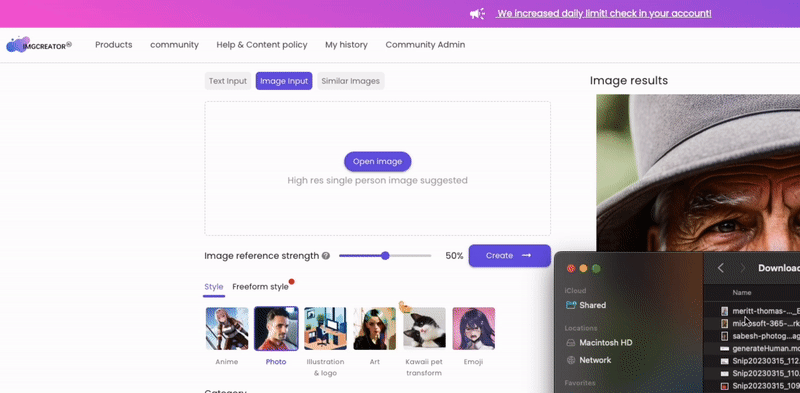 What kind of people are you looking for?
Protect your identity and worry free about legal stuff with generative photos
"I stumbled upon this website while searching for images for my project, and I was amazed at the quality of the images it generated. The people in the images looked so real, and I couldn't believe that they were generated by AI. It saved me so much time and effort in finding the right images for my project. Highly recommend it!"
In today's digital age, it's become increasingly challenging to maintain anonymity online, but this website helps me to do just that. Whenever I need to create a new account or profile, I can use one of the images generated by the site to represent myself without revealing my true identity.
"I love this website! It's so much fun to see how the AI generates different images of people. I've spent hours scrolling through the images, and most important is that it helps with royalty issue and personality issue everyone is facing.
Get Generated Person For Free
Use this short paragraph to explain how you will deliver this benefit to the visitor if they decide to work with you.