Experience Generative Fill from Photoshop AI for Free on ZMO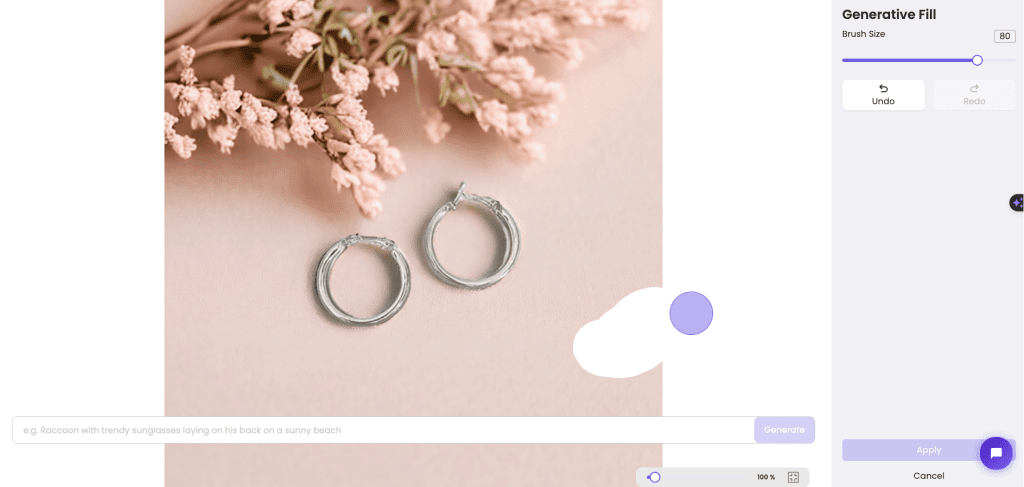 Trusted by 1,000,000+ CReators
Simply Erase and Describe to 'AI Photoshop'
Photo editing has never been easier. You no longer need 10 years of Photoshop experience. Just upload the image and enter a text description. AI will edit the images seamlessly for you, like magic, paying attention to every detail to make them look realistic.
Create Amazing Result with 'AI Photoshop'
ZMO's generative fill is free version of AI Photoshop. This tool lets you edit any images either it illustrate a product or idea, draft a creative concept, or redefine the boundaries of imagination. All you have to do is erase the part you want to change and type your text prompt. For example: "A panda riding a bike through a city with depth of field." Observe as your words convert into stunning visuals for all your creative needs.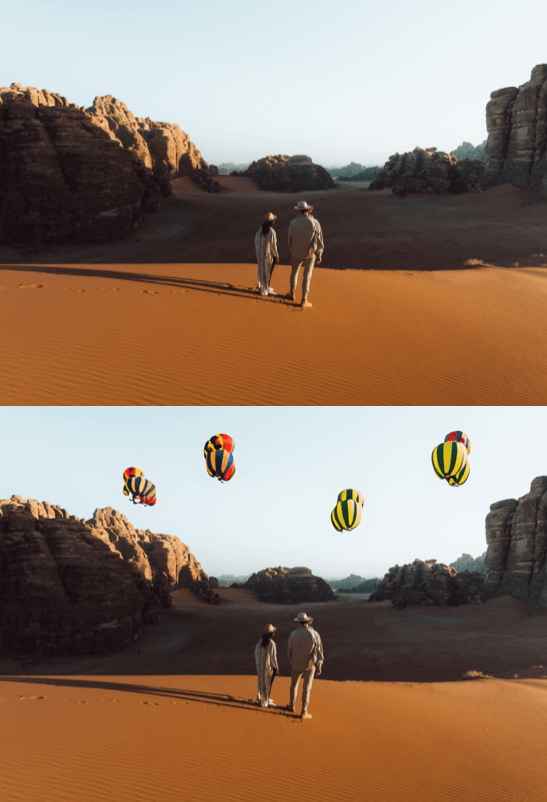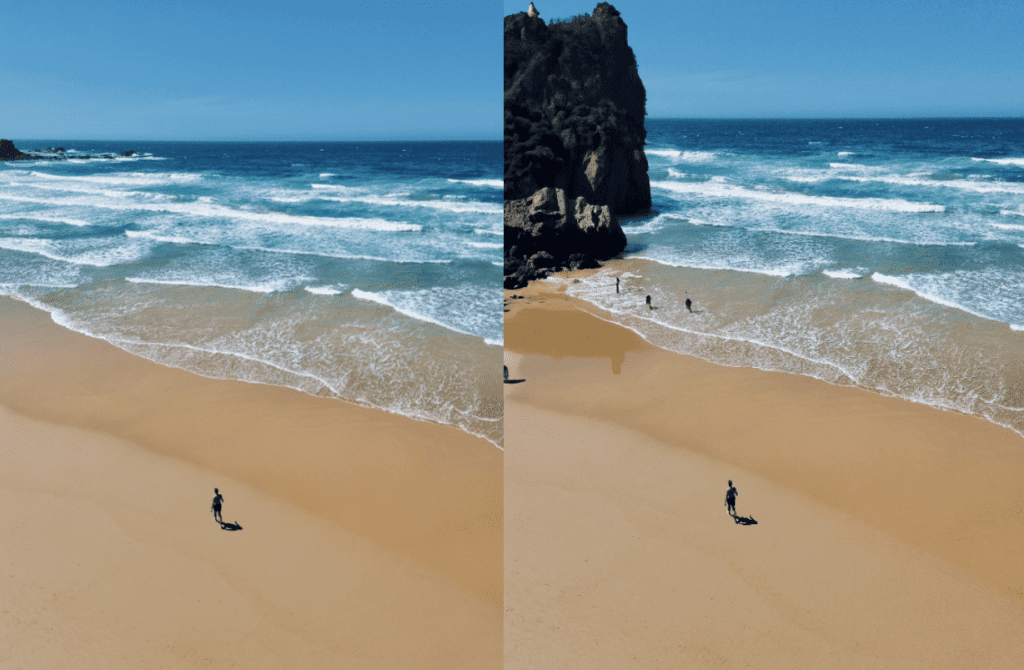 Add, Remove, or Edit --Simply use text
Easily edit an existing image into a modified one using our photoshop AI. How to edit any image using our AI photo editor:
Upload an image: Select an image you wish to modify or transform. The Magic Tool enables you to alter the style, adjust the subject, or instill a different mood. However, it bases all changes on the original image.
Erase the area: Simply erase out the part you want to change using mouse or finger.
Type in Prompt: Describe the final description of the part you want to ai photoshop.
Generate and Download: Refine your preferences using the advanced settings, choose the number of outputs you need, and effortlessly create your new images with our AI image generator!
One click for Face Swap
Are you unsatisfied with the performance of regular AI Face Swap Apps? Do you want to replace individuals completely, including their skin color? ZMO AI Image Editor offers the most realistic and flawless face swap results:
Our AI-enhanced person-to-person face swap is designed to handle intricate details, especially where hair and face meet.
You can achieve precise and customized results according to your desires. If you want to transform into a black woman, we adjust all aspects of the skin color, including arms and chest.
No matter how complex your project is, we carefully control every subtle element of lighting and shadow. It is arranged so well that you'll find it hard to believe it's AI-generated.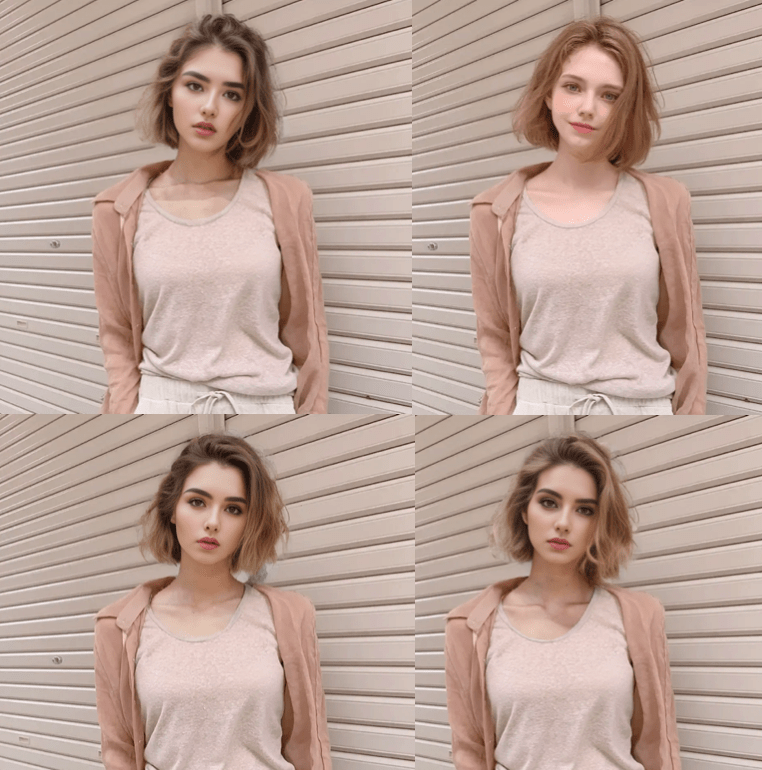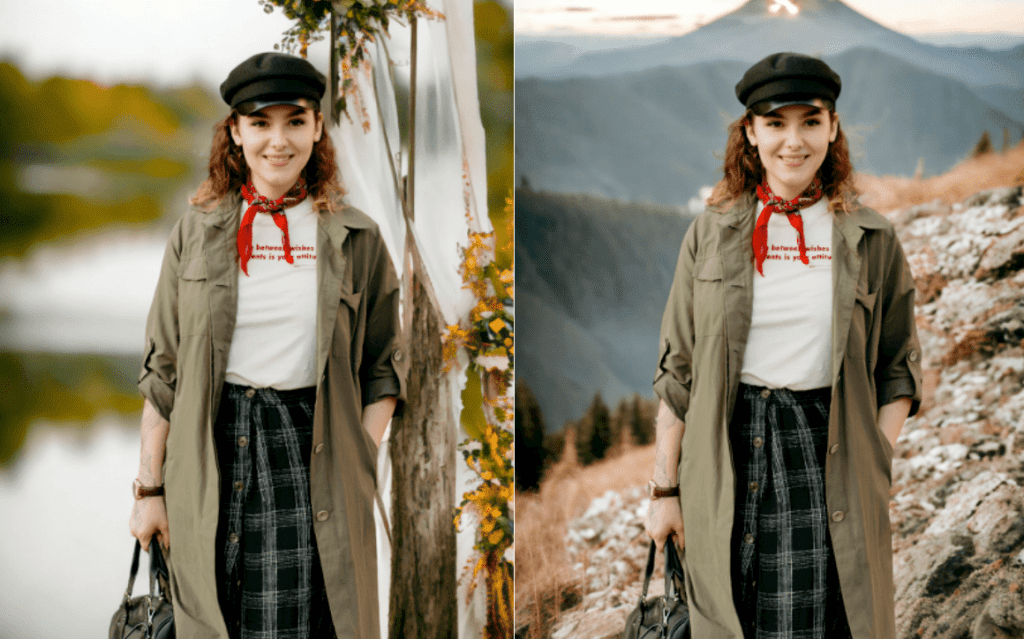 Unparalleled background change with AI Photoshop
Creating smooth and natural background transitions in portraits and product photos has always been a challenge. Within the realm of e-commerce, effectively managing these product images is crucial for successful marketing. These images not only provide visual appeal but also play a vital role in optimizing sales across various channels. ZMO's AI Image Editor addresses this need by adjusting the background to match your desired scenery, thereby generating diverse content for effective A/B testing. This approach encourages customer engagement and sets the stage for higher conversion rates.
High-quality images are essential for achieving success in online product sales. They attract potential customers, resulting in higher click-through rates and expanding your reach. Ultimately, this opens up more sales opportunities.
PhotoShop AI FAQ
Answers to your questions