As a fellow content creator, you're no doubt familiar with the challenges of selecting the perfect angle, background, and lighting for a photoshoot. But did you know that even professionals can struggle with this issue?
Recently, my friend Ian, an one-year photographer, found himself at a standstill when it came to choosing the right background setting for a shoot. Meanwhile, my classmate Amy was facing a different but equally daunting challenge. As a marketer, she was having a hard time finding the right photos to use in her promotional materials, especially when dealing with copyright problems.
It's common practice to use creative blocks in creative process. It not only slows down your daily workflow but also has the potential to damage your confidence in your ability to create. In this blog post, we'll explore some of the difficulties that people encounter when seeking inspiration and provide practical strategies for finding it.
What difficulties will people encounter in finding inspiration?
Finding inspiration can be a real challenge in the creative process, almost as difficult as trying to find your car keys in a pile of laundry. And let's be real, who hasn't faced the following difficulties in their quest for inspiration?
We've conducted an interview, gathering insights from professionals in diverse creative fields, shedding light on the most vexing challenges they face in their daily work.
Photographer
Ian, a young photographer, is well-versed in capturing product shots. However, when it comes to portrait photography, he faces a unique set of challenges. "Pose guiding is the most difficult part," Ian explains. To create the perfect shot, he must have a comprehensive understanding of the context and requirements of the shoot, taking into account the model, costume, and background.
It's more than telling models to stare at the camera and smile. Sometimes, he may suggest commonly-used poses. But the same pose will get tedious for the photos. He really struggles to find creative poses and angles.
Meanwhile, product photography presents a different kind of challenge. Ian often faces a dilemma when deciding whether to keep the focus solely on the product, such as a vase, or add other elements, like props, to the frame.
His unwavering desire to innovate and experiment with different variations can sometimes affect his overall efficiency.
NFT designers
For emerging NFT designers like Terrence, the task of creating their first set of distinct NFT collections can be quite challenging. For instance, he has ever struggled for almost two weeks to brainstorm ideas. He dived deep into the NFT market, sought suggestions from his friends, and even enrolled in an NFT-making course.
Finally, he created his NFT collection. However, compared to established artists, it can be difficult for new artists like Terrence to stand out and gain recognition in the market due to their lack of experience.
On the other hand, experienced NFT artists face a different set of challenges. They need to explore ways to add variation to their collections while maintaining a consistent role in creating trendy masterpieces.
The Bored Ape Yacht Club serves as a perfect example of this. After the first batch of 10,000 boring ape head NFTs were sold out, the team felt that only the BYAC series was too monotonous. Two months later, they launched another 10,000 Bored Ape "Pet Companion" NFTs. Furthermore, they think it is not enough to own pets. They published the Variation version called Mutant Ape Yacht Club, which has totally revealed that the "Ape Universe" series IP was born. Can you imagine how much design work and inspiration trouble the team encountered when they designed those 30,000 final NFTs? Especially when you consider a much larger number of NFT designs trashed during the creation process.
But the truth is, not every NFT artist is as creative as designers in Bored Ape Yacht Club. Most of them have been stuck in the inspiration desert for a long time.
Poster designers
Designing posters is a complex task that requires designers to balance numerous elements and avoid copyright infringement. However, redesigning all the necessary elements can be a time-consuming task. Jessica, a senior student we interviewed, faced this exact challenge when creating a Valentine's Day poster. She needed to include various elements such as roses, flowers, hearts, lovers, and even calligraphy to create the perfect impression. However, she found that coming up with new elements and drawing all of them was the most time-consuming aspect of the design process.
Moreover, another challenge is adapting the poster's style and modifying the typography. For newbie designers like Jessica, mimicking the composition and design of other posters can help them complete their work on time. However, this approach can lead to a lack of innovation and creativity, making it challenging to break free from the style they're imitating in the long term.
This lack of innovation can cause self-doubt and make them question whether they're pursuing the correct career path in design.
Strategies for Finding Inspiration
So, how do we overcome those pesky creative blocks and find inspiration? It's simple, just follow these common and effective strategies, and you'll be on your way to a reinvigorated imagination in no time!
When Ian faced a problem with the background setting, he made it a point to first clean up his workspace. According to him, this was similar to setting up a shooting background, as organizing and resetting the position of your belongings could help you achieve the best composition possible. After he took the time to tidy up his space, he always felt more confident in creating visually appealing compositions.
Terrence discovered that a mind map is a visual and graphical method for illustrating ideas or tasks. When he decided to create a collection of NFTs, he began by jotting down the word 'Bear' in the center of an A4 paper. From there, he created a series of branches to explore related concepts such as 'brown', 'fur', and 'teddy bear'. Using this technique, he was able to craft a unique NFT collection centered around a wild bear, complete with tasteful embellishments.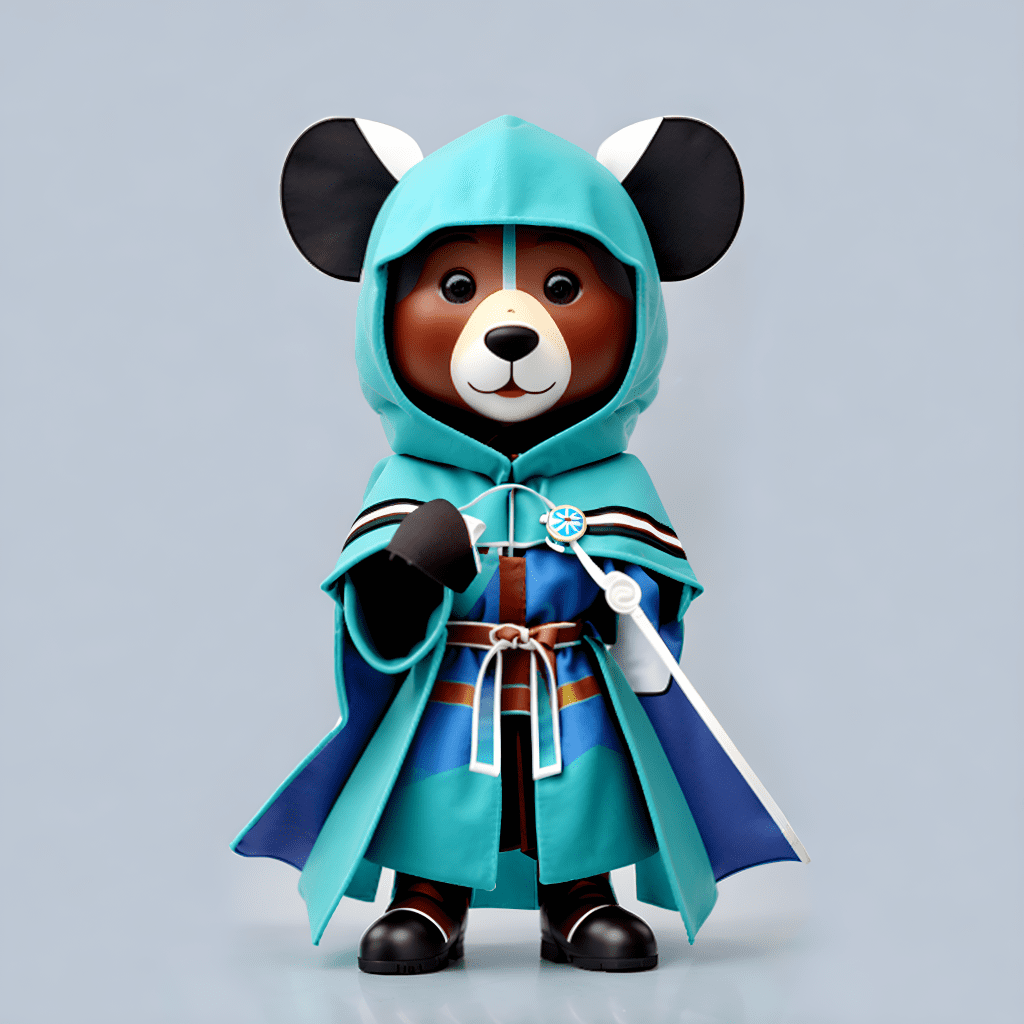 A lack of inspiration is a symptom of not having enough stimulating content in your day-to-day life. One of the best ways to expose yourself to different forms of art and design that you are not working on.For example, if you're working on a collection of NFT artworks, you could draw inspiration for elements from a range of sources. By exploring unrelated fields like musical instruments, fashion costumes, or other intriguing objects, you can expand your creative horizons and bring fresh ideas to your work. The possibilities are endless, and the more diverse your sources of inspiration, the more unique and innovative your designs will become.
How to use AI to find inspiration
Apart from the conventional methods , recently, there has been a growing trend in the use of artificial intelligence (AI) for inspiration. Apart from text to image, Imagen-AI can generate similar images or make some variation based on a given input.
There is no doubt that this little guy is specifically designed to help users in new and innovative ways. No matter what industry you're in, from e-commerce and content creation to marketing and beyond, Imagen-AI has got you covered.
As humans, our imaginative abilities are often restricted, but with the help of AI, your creative concepts can flow effortlessly, much like a natural spring of water.
What inspiration can Imagen-AI find?
Imitate NFT styles and make some variations for the objects.
When creating NFT, it's essential to strike a balance between consistency and innovation.
As a newcomer in the field, artist Terrence suggests using a reference strength of 45% to produce a diverse range of options. By utilizing this level of guidance, for instance, Terrence fed the original photo into Imagen-AI and obtained a completely different character in Variation 1.
For more experienced artists, he recommends upping the similarity strength to 80% to make subtle changes to existing elements. This technique is perfect for those who want to experiment with the same basic appearance but play around with different costumes, helmets, and weapons. These modifications can serve as a source of inspiration for artists without straying too far from the original concept.
Generate Similar Elements for poster design
Creating a visually striking poster requires a careful balance of various design elements. To generate a diverse range of options, Jessica typically recommends using a reference strength of 70% when creating.
By doing so, Imagen AI can identify similar color schemes, shapes, and layouts from the original design and use those patterns to generate new variations. Jessica replaced the initial bouquet of flowers in Variation 1 with just three flowers, adding a touch of elegance and simplicity to the piece.
To elevate the overall aesthetic of the poster, Imagen AI proposed adding two glasses to the table and changing the table and chair to a more classical style in Variation 2. "These changes completely transformed my design into a more visually appealing and romantic piece," Jessica exclaimed with delight.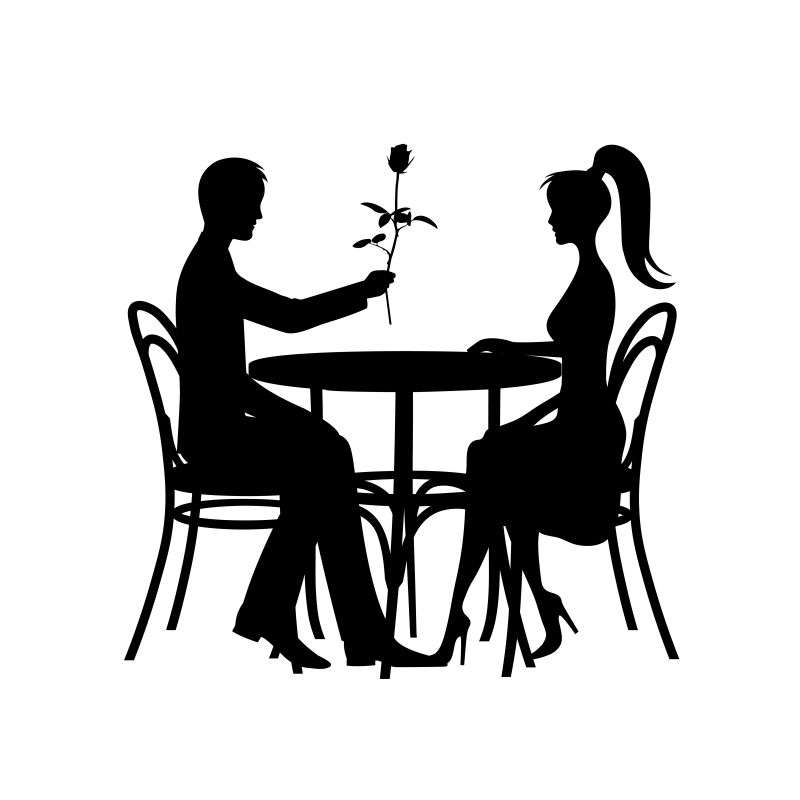 Guide in typography variation for poster design
What's great about Imagen AI is that it doesn't just provide a similar setting for each element on the poster. It also suggests alternative color schemes, such as a shift from orange to pink in Variation 1, to add variety and visual interest.
Also, it replaces the original frame with a new format that still fits in perfectly with the overall poster. This simple change added an unexpected twist that enhanced the design's overall impact.
But the real magic happened with Variation 2, where Imagen AI took the design to the next level. In this variation, the AI tool added a pair of green shoes to the same spot as the original element and decorating the blank space with leaves that complemented the poster's theme. These subtle yet impactful changes elevated the design and gave it an entirely new dimension.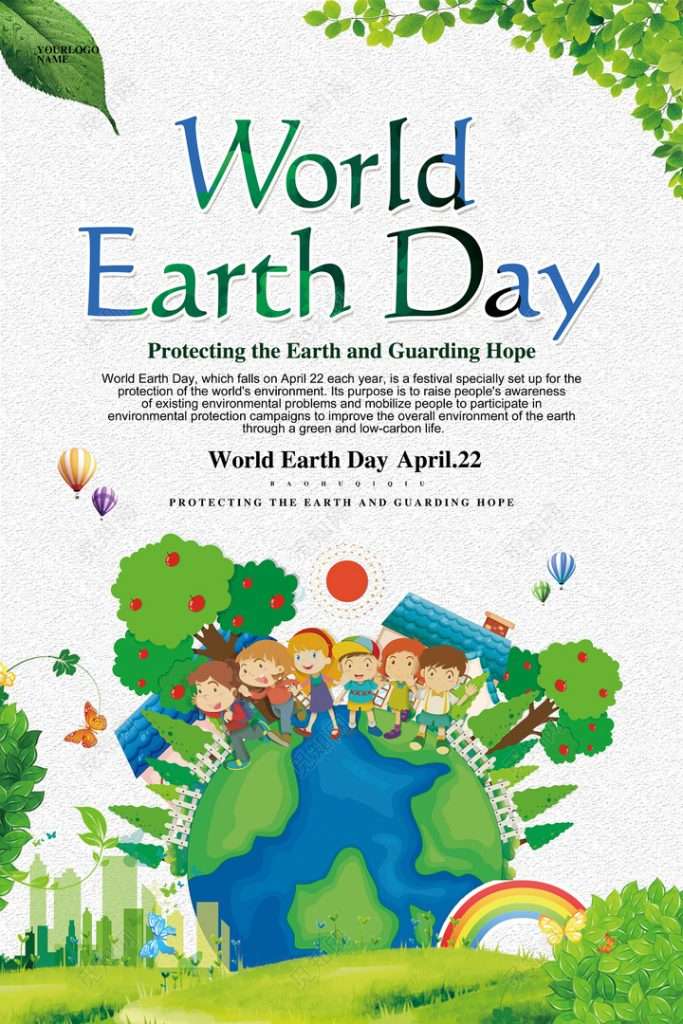 Provide reference for poses, composition and setting
Ian expressed his gratitude, stating "I am thrilled that AI has helped me guide my model to strike a more natural pose, and it opens up the possibility of getting more portrait photography gigs." In addition, AI has proven to be a valuable tool for Ian's expertise in product photography. For instance, it allowed him to change the focus from a make-up product to a perfume and provided alternative elements that suit the setting. "I believe it would be beneficial for me to use this approach for any upcoming make-up product photography jobs," Ian added.
Look for similar versions of good-looking pictures, popular pictures
In the age of social media, people all want to share visually appealing content with their followers. But with the risk of portrait rights and copyright infringement, it can be challenging to find unique content to post. However, with a similar photo generator, problems were settled!
These are two amazing results generated by other interviewees. They choose two memes that are popular on the internet. To our surprise and delight, the tool returned two similar photos with different faces. What's even more impressive is that the AI seemed to get the humor of memes, demonstrating not just its technical capabilities but also its ability to comprehend and appreciate the humor of memes.
Provide inspiration from a best-selling product
Jessica employs Imagen AI to create diverse variations of a fashion product image, enabling her to envision various design possibilities. The alterations in Variation 2 and Variation 3 amazed her the most
"Add double frill sleeve and metal snap fastener, which is totally the finishing touch. If I figure it out by myself, it must be time-wasting and frustrating." Jessica expressed her satisfaction with the tool, stating that she achieved a masterpiece in a matter of seconds.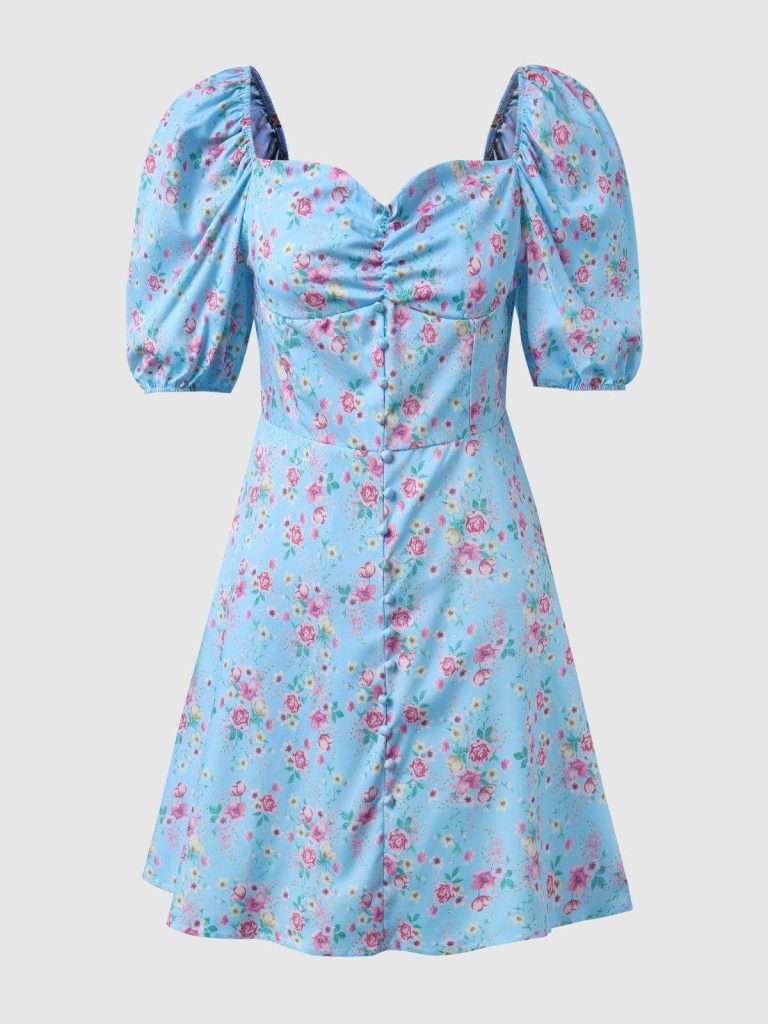 Provide reference for interior design
In addition to poster and fashion design, Imagen-AI can also be a valuable assistant in interior design. Despite ignoring the basic rules of interior design, the AI can decorate a house in a way that doesn't disappoint.
The tool can display items such as sofas, fans, tables, and chairs in a visually appealing manner. Additionally, it can help individuals to visualize how their design ideas would appear in reality.
Unlocking Unlimited Design Inspiration with the Help of Imagen AI
Using Imagen-AI to find inspiration is simple and straightforward. All you need to do is upload an image and the AI will generate similar images for you to use as inspiration. Here's a step-by-step guide on using Imagen-AI to find inspiration:
Visit the Imagen-AI website and sign up for a free account:https://imgcreator.zmo.ai/genwitht
Upload an image that you'd like to use as a starting point for your inspiration.
Browse the similar images generated by the AI and select the ones that you find most inspiring.
Use these images as a starting point for your own creative work.
In conclusion, finding design inspiration is a crucial part of the creative process, and with the help of innovative tools like Imagen-AI, you can stay inspired and take your work to the next level.
So whether you're just starting out in your career or are a seasoned professional, be sure to actively seek out inspiration, expose yourself to different forms of art, design, and media, and leverage the power of technology to bring your creative ideas to life.