Is There a Free Online Photo Editor Like Photoshop?
The realm of photo editing has undergone a substantial transformation in recent years. Traditionally, software like Photoshop had been the go-to choice for professionals and hobbyists alike. However, the landscape is evolving rapidly, with online platforms progressively posing a formidable challenge to these conventional tools. These web-based applications are not only user-friendly and easily accessible but also often less costly, if not free, thus making them attractive alternatives for a growing number of global users.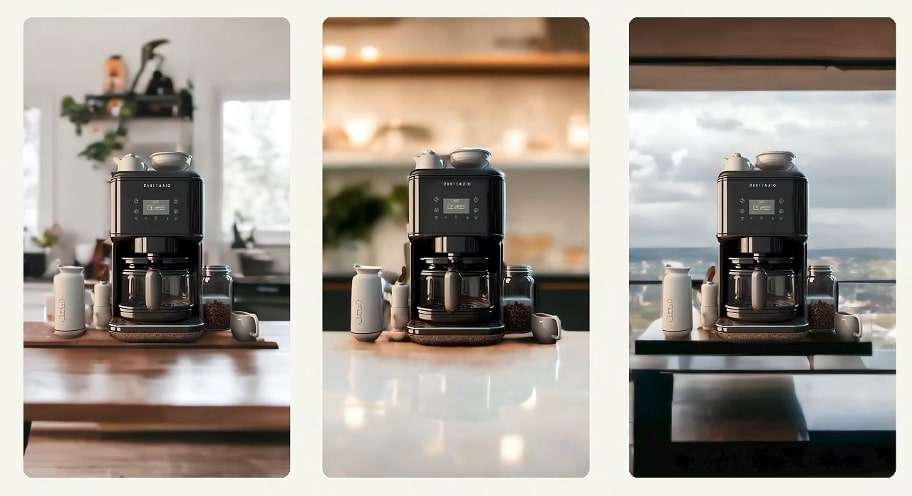 ---
Is There a Free Online Photo Editor Like Photoshop?

The Landscape of Online Photo Editing

The Rise of Online Photo Editors
The Place of Photoshop Today

The Search for a Free Photo Editing Solution

The Necessity for Affordability
Features to Look for in Online Photo Editors

Introducing ZMO.AI: The Next Big Thing in Online Photo Editing

A Brief Overview of ZMO.AI
ZMO.AI's Groundbreaking Features
ZMO AI Models
Magic Remove
Background Remover
Background Changer

How ZMO.AI Levels the Playing Field with Photoshop (and Why It's Better)

Ease of Use
Saving Costs Without Sacrificing Quality

Make the Switch Now: Who Should Try ZMO.AI?

Professionals Seeking a Cost-Effective Alternative
Hobbyists Looking for Quality and Simplicity

Conclusion
FAQ Section
The Landscape of Online Photo Editing
The Rise of Online Photo Editors
The evolving landscape of the digital age sees us growing more mobile and interconnected than ever before. At the same pace, our need for image editing tools amplifies, reflecting our relentless pursuit to document life through a visually appealing lens. To cater to this demand, online photo editors have risen to prominence, availing users of powerful, user-friendly editing capabilities right at their fingertips.
The significant benefit provided by these online photo editors lies in their ability to be leveraged from any location with an internet connection. No longer being bound by specific hardware or high-end software, users can now make quick edits or even intricate design changes on their photographs from virtually anywhere. Moreover, they offer an efficient, cost-effective solution compared to traditional software, democratising access to high-quality photo-editing tools and creating a broad, inclusive user base worldwide.
The Place of Photoshop Today
For many years, Photoshop has cemented its position as the industry's gold standard for photo editing, with a myriad of unparalleled tools and capabilities that have firmly established it in the professional photography realm. However, its steep price tag renders it less approachable for casual users and professionals who are in search of more budget-friendly alternatives.
The Search for a Free Photo Editing Solution
The Necessity for Affordability
In today's digital landscape, free or more affordable photo editing tools have become a crucial requirement for a diverse range of users. This is particularly true for those working professionally, who may need to handle funds more efficiently, and also for amateurs who are curious to explore the field without making a substantial financial investment. The availability of these inexpensive or even cost-free options enables both categories of users to explore their creativity, hone their skills, or handle tasks more efficiently without the burden of excessive costs.
Features to Look for in Online Photo Editors
A seamless user experience is offered through a friendly and intuitive interface, laden with an extensive variety of tools tailored for all editing needs, acting as foundational elements of a capable software. Central to its functionality is its capability to facilitate and output high-quality edits, elevating the user's creative pursuits to a professional level. It stands out with bonus attributes, including AI-powered tools and background removers, which allow users to create cleaner, more focused images and emphasize their subjects to their fullest potential.
Introducing ZMO.AI: The Next Big Thing in Online Photo Editing
A Brief Overview of ZMO.AI
ZMO.AI emerges as a robust AI-generated content engine accessible to all users. This dynamic platform amalgamates various attributes associated with premium editing software, such as Photoshop, delivering quality content customization sans the significant expenditure. Its value proposition lies in the essence of providing comprehensive content creation capabilities without burdening the user with prohibitive costs, making it a cutting-edge choice in the content generation realm.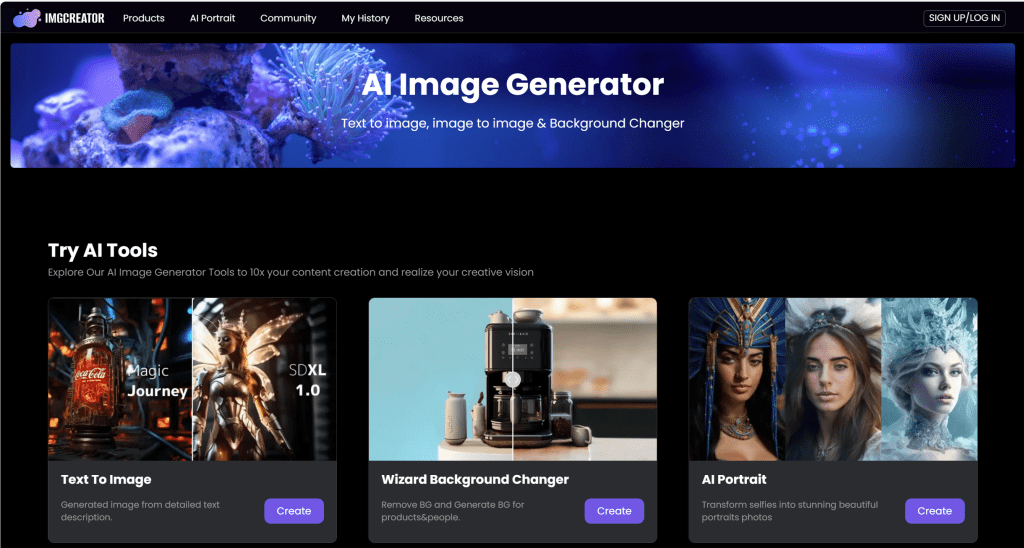 ZMO.AI's Groundbreaking Features
ZMO AI Models
ZMO AI Models allow fast and efficient photo adjustments. With the high-tech feature, it's like having a host of professional image editors at your disposal.
Magic Remove
The Magic Remove option blends machine learning with image editing – and the results are brilliant. Now you can remove unwanted elements from your photos in a few clicks.
Background Remover
The Background Remover is a simple yet powerful tool. Quickly cut out unnecessary backdrops and replace them with something new, all in record time.
Background Changer
Want a Parisian backdrop to your recent selfie? With the Background Changer, altering your photo's context has never been easier.
How ZMO.AI Levels the Playing Field with Photoshop (and Why It's Better)
Ease of Use
ZMO.AI is a company that is renowned for its user-friendly platform, distinguishing itself in the market with its intuitive and effortless interface. This makes it simple for new users to adapt and use the platform quickly compared to others. Specifically, it positions itself as being more approachable than Adobe Photoshop, which is known to be complex and often demands a steep learning curve from its users. In contrast, ZMO.AI's platform requires little to no learning curve, offering a welcoming and straightforward experience for all users, regardless of their technical skill level.
Saving Costs Without Sacrificing Quality
ZMO.AI is an increasingly popular platform known for its complimentary cost structure. Notwithstanding its free usage, it has distinguished itself through the delivery of impressive results that compete favorably with even the pricier alternatives available in today's market. Despite this lack of pricing, one would be mistaken to underestimate its capabilities, as it manages to matching or even surpass its paid counterparts in terms of performance, demonstrating how ZMO.AI has successfully blurred the line between free and premium offerings.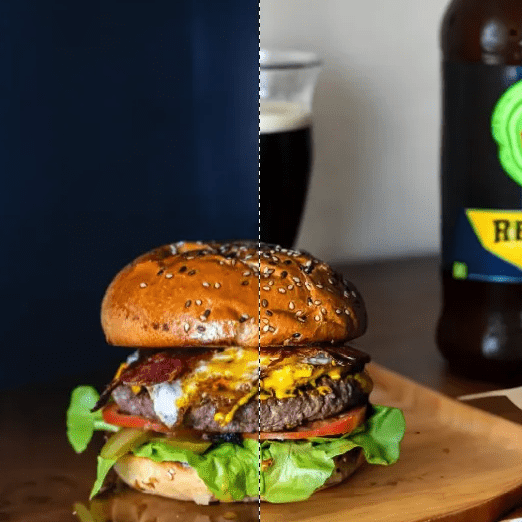 Make the Switch Now: Who Should Try ZMO.AI?
Professionals Seeking a Cost-Effective Alternative
As a professional, you may often find yourself tied to high-cost software solutions that drain your resources, creating a dent in your budget with negligible improvement in the final product. The solution to this financial quandary might be a switch to ZMO.AI. This platform presents an opportunity to make a financially astute decision, enabling you to reduce expenditure without undermining the quality of your outputs. Embracing ZMO.AI could transform your operations, aligning superior results with economic sensibility.
Hobbyists Looking for Quality and Simplicity
ZMO.AI is an innovative solution that paves the way for hobbyists to dive deeper into the art of photo editing. With its user-friendly interface, it remarkably simplifies the photo editing process, allowing users to manipulate and enhance their images effortlessly. At the same time, ZMO.AI does not compromise on the quality of edits; it offers a robust suite of tools that provide impressive results. From basic adjustments to intricate manipulation, the platform equips users with a diverse range of capabilities, making the creativity and complexity of photo editing more accessible to hobbyists.
Conclusion
In the ongoing conversation contrasting Photoshop and free online editors, ZMO.AI is emerging as a compelling option. It is uniquely positioned to cater to the demand for a high standard of quality, cost-effectiveness, and user-friendly interface. The platform presents an admirable combination of comprehensive editing tools and accessibility, championing the notion that premium image editing can be affordable and straightforward.
ZMO.AI has the capability to significantly alter the image editing landscape. Its robust tools coupled with innovative features make it a go-to choice for professional photographers and newbies alike. Furthermore, its competitive edge lies in its ability to democratize photo editing—a once-skilled profession now accessible to the masses. This platform is well-poised to take the photo editing world by storm, providing high-end features without an exorbitant price tag.
FAQ Section
What makes ZMO.AI unique among free photo editors?
A: ZMO.AI specializes in providing powerful AI-enabled features that are often found only in premium software, like the Magic Remove, Background Remover, and Background Changer. Plus, it's user-friendly, allowing both professionals and hobbyists to easily create high-quality edits.
Is the Magic Remove feature easy to use for beginners?
A: Absolutely. The platform is designed to be intuitive, allowing beginners to easily utilize all of its features, including the Magic Remove tool. A few clicks, and any unwanted elements in your images are gone!
Can professional photographers use ZMO.AI for complex editing tasks?
A: Yes! While ZMO.AI shines in its user-friendly design, it also provides deep editing functionalities that professionals can use for complex tasks. Beyond this, its AI Models feature helps speed up many labor-intensive editing processes.
How does the Background Changer work in ZMO.AI?
A: The Background Changer feature in ZMO.AI lets you easily and seamlessly replace the backdrop of any image. After using the Background Remover tool to erase the unwanted parts, you can replace it with an entirely new background—could be Paris, Tokyo, or anywhere you want your image to be set!
Is ZMO.AI really free, or are there hidden charges involved?
A: ZMO.AI is a free platform that provides access to a host of impressive features. While some advanced features may require an upgrade, the core capabilities that have made ZMO.AI a rising star in the photo editing world are available to all users at no cost.