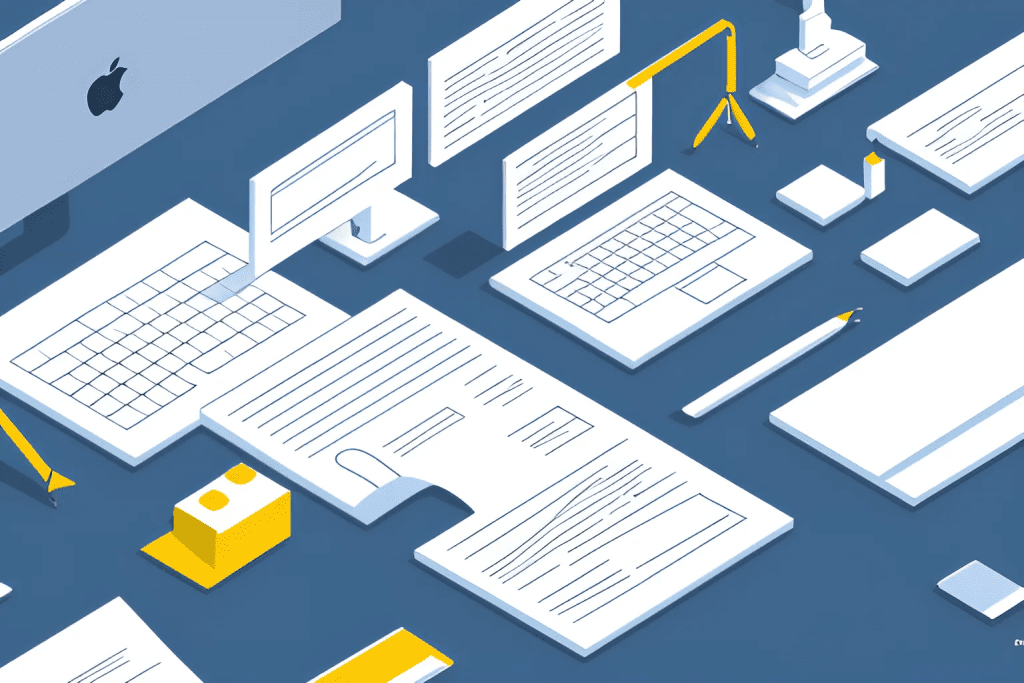 With technology at its forefront and artificial intelligence gaining momentum in all spheres of life, fashion is experiencing a radical change. Artificial Intelligence, also known as AI, is now being used to generate images in the fashion realm for the purposes of marketing, branding, and even design. Through their ease of use and broad accessibility, AI image generators are being used by small and large businesses, creating and selling anything from fast fashion to luxury goods.
AI image generators will change the landscape of design forever by allowing users to design, market, and brand merchandise more productively and creatively. It is also widely accessible to industry professionals and amateurs alike, allowing for more innovation and new design concepts to emerge.
Continue reading this article to dive into the growing world of AI image generators, how they work, and how they fit into the landscape of design.
AI Image Generators: The Next Big Thing
Artificial intelligence image generators are the next big thing in the world as a whole. This new technological advancement can be applied in all sectors, from design, architecture, and engineering to archeology and historical studies.
What Is an AI Image Generator?
AI image generators, short for artificial intelligence image generators, are a relatively new developing technology that uses different computer algorithms to create images from scratch.
These images look as if a human made them when no human intervention went into the creative process. Previously, this technology was only available selectively and was very complicated and costly. However, with technological advances, companies like ZMO.AI have directly brought different user-friendly AI image generators to the masses.
How Do AI Image Generators Work
AI image generators work using Generative Adversarial Networks, also known as GANs. GANs use two neural networks, one being the discriminator and the other being the generator. The primary role of the generator is to generate an image based on the written text provided by the user.
The image created is then judged by the discriminator. The discriminator analyzes the created image against others with similar descriptions available in the system to judge whether the image can pass as being human-made. The resulting image is finalized through several rounds of the generator creating an image and the discriminator sending it back to make it more realistic.
Benefits of Using an AI Image Generator
Using AI image generators come with several pros, as listed below.
AI image generators allow creators to create high-quality images faster than traditional methods.
AI image generator allows creators to test different creative concepts faster to narrow down their ideas and design concepts.
AI image generators are widely accessible and can be used by professionals and amateurs.
AI image generators can quickly create and edit images, making them ideal for optimizing merchandise marketing.
AI image generators allow creators to focus on concept rather than technicality.
Drawbacks of Using an AI Image Generator
AI-generated images are not always the most realistic due to a lack of resources on the specific generator used.
It can be challenging to write accurate prompts or text that will prompt the generator to create the image exactly how you want it.
Some generators cannot create specific details in images due to a lack of resources in their training models.
AI Image Generators and the Landscape of Fashion
Artificial intelligence image generators are taking over the fashion sector by being accessible and user-friendly. This vital new development shows how technology and fashion creativity can work together to create a better experience for both the creator and the consumer.
AI Image Generator for Designers
AI image generators are great tools for designers. Used alongside other AI software that can help forecast style trends, image generators can make testing out different design concepts faster and more accessible.
Designers can input design specifics into their AI image generator of choice, test out different color palettes and design elements, and tailor fits with ease. This can help designers narrow down what works and what doesn't without spending hours and hours on sketches and prototypes.
Fast fashion brands can also use AI image generators to generate designs in bulk to stay on top of the ever-changing fashion trends. Plus, if a brand doesn't want to solely depend on an AI generator, they can add it as a starting step to help narrow the process down and have the design ultimately edited by humans who can add those finishing touches.
AI Image Generators for Textile Design
AI image generators can be used by textile designers to speed up their creative process. Textile designers can use the AI system to test different fabric color palettes, designs, and detailed prints to create new, innovative combinations.
Textile designers can also use AI systems to automate the fabric production process itself. Some AI systems also allow for innovation within the fabric itself and for making new fabric types that can be environmentally friendly.
AI Image Generator for Fashion Images and Ecommerce
AI image generators are most commonly utilized in the sectors of fashion image production and e-commerce. Due to the user-friendly aspect and accessibility of AI image generators, many small and large brands are using the technology to produce merchandise faster and more efficiently.
Virtual Photoshoots
The greatest pro of AI image generators is the ability of the brand to conduct and edit virtual photoshoots. Not all brands can afford high-end models or find models suitable for their brand image. Photoshoots, in general, can be very costly and consume a brand's budget quickly.
This is where the AI image generators come in. AI image generators like ZMO.AI allow fashion brands to work faster, cheaper, and with more diversity by providing high-quality model images.
Being extremely user-friendly, all you have to do is upload images of your garment onto ZMO.AI as specified by the system, choose the model that best represents your brand image or design vision, and receive images of the model wearing your design within minutes. This cuts down the time it takes for model hunting, prototype production, and fitting alterations to the model, while also cutting costs on specifics like location, photographer, and studio designers.
ZMO.AI allows the user to fully control detailed aspects such as body shape, facial features, ethnicity, and background designs. The system will also use the given details about the garments including their measurements, to add them to a moving model. This technology allows for the creation of realistic images of models posing in different positions without distorting or losing the detail of the garment being advertised.
This creates a smoother process for the designer and allows smaller fashion upstarts to work on lower budgets without sacrificing the quality of end product. The process of virtual photoshoots is also more environmentally friendly as most materials from photoshoots end up in landfills. Soon, this AI technology will allow people to virtually try on clothing on avatars of their own body, making online shopping easier and more tailored to customer experience.
Extensive AI Image Editing
Sometimes brands shoot marketing photos but are not happy with the results. Maybe the hairstyle of the model did not fit the shoot, or the background didn't allow for the merchandise to shine. Using traditional methods can cause the designer and creative director to redo the whole photoshoot. This is both time-consuming and budget-depleting.
This is where AI image-generating software such as imgcreator.zmo.ai come into play. It allows users to use prompts, or text descriptions to extensively edit a photograph. For example, if the background is not what the creative director envisioned, the editor can simply upload the image onto Imgcreator and erase the part of the image they are dissatisfied with.
Then, the editor will write a detailed description of the change they want to make in the text box. The AI software will then generate different image options with those changes. This saves the business both money and time.
Image generators also allow for limitless creative direction. This generator can be used in cases where the original image was not up to par or as the basis of the photoshoot.
This method also enables creative freedom without time restraint, allowing the creative director to try out different design concepts in a short amount of time that normally takes days. For example, with this generator, you can easily change the background of the image from a sunset on the beach to a sunrise in the mountains. This type of change would require a new location and budget if utilizing traditional methods.
Quick Editing
AI image generators are not limited to people or businesses who only want detailed image generation. They can also be utilized by other people as quick editing tools. Often, an edited photograph will come back, and some aspects of the image will not look right. This is when tools like https://remover.zmo.ai/ can be extremely helpful.
For those who want to quickly edit an image and remove something from it, the remover is one of the best tools. All you do is upload your image and use the erase tool to remove the item or component that needs to go.
This quick and simple tool is great for last-minute edits without distorting the rest of the image. And the adjustable brush size makes even the most minor details easy to edit. This image editor can be used to remove items like hangers or labels from images without changing the quality or distorting the image.
Fashion Brands That Use AI and How
Although the technology is relatively new, several brands, from fast fashion and small start-ups to luxury apparel labels, are using AI image-generating technology. A few of these include H&M, Cross & Freckle, and leading international fashion house Balenciaga.
How Does H&M Use Artificial Intelligence
H&M uses artificial intelligence to customize consumer experience and keep its stores well-stocked with best-selling items.
H&M uses artificial intelligence software in Germany to test out a new in-app tailoring service. The service allows consumers to input measurements such as height and weight into the app. The software then predicts the right custom size for the consumer. The AI software has had a 98% accuracy rate with size prediction. The consumer can then have the custom garment delivered within days.
This use of artificial intelligence works excellently in helping brands defeat the issue of incorrect sizing and having a bulk of a size that is not selling well in that specific design. As seen with the global Coronavirus pandemic, physical stores shutting down can happen quickly and suddenly. At times like those, AI systems like these can allow for personalized consumer experience and make hard times a little more bearable.
H&M also uses artificial intelligence to keep the best-selling items in stock at different retail locations. They also use AI to help analyze upcoming trend forecasts and prepare inventory accordingly.
How Does Cross & Freckle Use Artificial Intelligence
The small New-York based label Cross & Freckle is entirely AI-generated. Everything is AI-generated, from their label name to their logo and shirt designs.
Cross & Freckle used an AI name generator to develop the brand name. Similarly, they used artificial intelligence software that complies with doodles of a particular item from google data to use as a basis for creating a completely unique new image from scratch. They then embroidered these doodles on their best-selling, white or black, unisex t-shirts.
How Does Balenciaga Use Artificial Intelligence
The famous, internationally renowned Spanish fashion house Balenciaga had artist Robbie Barrat use artificial intelligence image generators to develop a whole collection.
Barrat fed the AI thousands of images of previous Balenciaga collections and lookbook designs to create new, unique creations.
The collection was dubbed as alien-like in a positive sense. The AI system created new, never-seen-before designs and shapes, which is why they say technology is limitless.
Conclusion
Artificial intelligence can be easily applied and used in more creative industries like fashion through AI image generators. Designers and brands can use these generators to streamline budget costs and open new creative doors into design elements that were once inconceivable by the human mind alone.
AI is still new in the fashion realm; however, if current trends are anything to go by, technological advances will quickly become a staple creation tool for both consumers and creators.
Sources