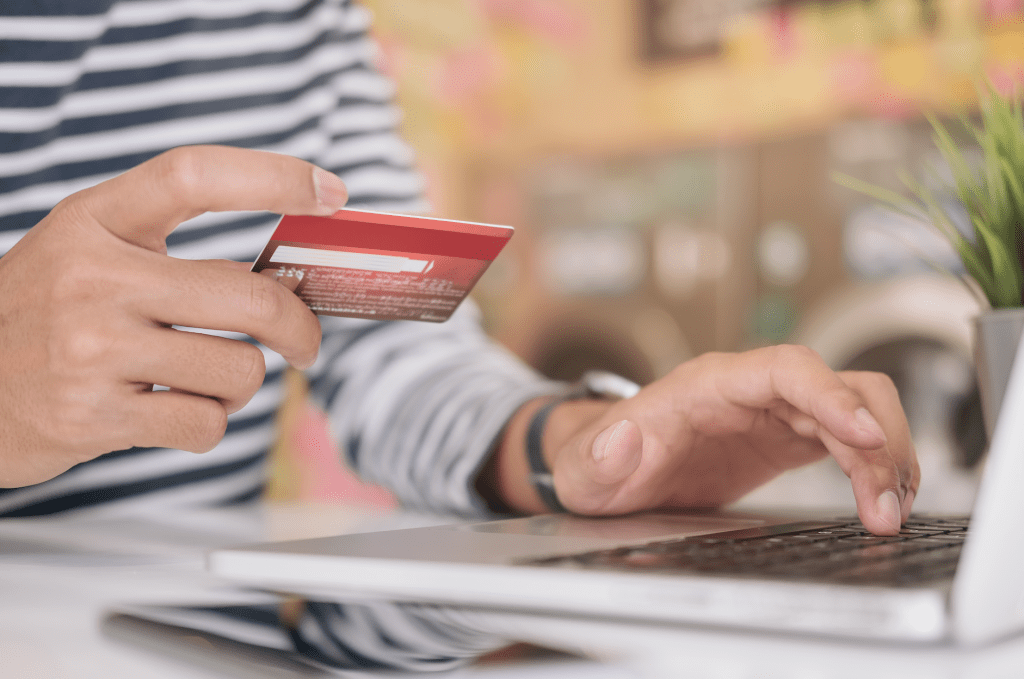 If you're looking for an easy way to start an online boutique, Facebook is a great platform to consider. With almost 3 billion active users every month, Facebook provides a large potential customer base for your business.
To start an online boutique on Facebook, you can start by identifying your niche and target customers. Then, you can set up a Facebook Business Page and Shop to begin connecting with customers and selling products.
This article will take you through some instructions on creating, managing, and promoting your online boutique on this extremely popular social networking site. Let's begin!
1. Define Your Niche and Ideal Customers
When starting an online boutique, you must first define your niche and target market. Doing so will help you determine what type of clothing and accessories to sell, as well as how to communicate with your customers.
The perfect niche will help you focus your marketing efforts and attract the right buyers. Here are a few things to consider when selecting your niche:
Think about what kinds of fashion items you want to sell. Your products can be based on your interests, what gap you see in the market, or simply what you're good at making or sourcing. Make sure you're passionate about your chosen niche and the fashion items you want to sell.
Research your competition. You'll want to identify your competitors and research their business strategies. Doing so will give you a good idea of what's already out there and how you can improve it.
Once you have chosen your niche, you can begin researching your ideal customer. Try to answer the following questions:
Who are my ideal customers?
What are their demographics?
What do they like and dislike?
Once you have a well-defined target market, you can start creating your online boutique with your ideal customers in mind. Think about the design, layout, products, and overall experience you want them to have.
If you provide an enjoyable, personalized experience that meets their needs, your customers will keep coming back!
How To Make Your Online Boutique Stand Out
The next step is to think about ways you can make your online boutique stand out. With enough creativity, you can set yourself apart from the rest of the competition and attract new customers.
Consider these ideas:
Offer unique fashion items that customers can't find elsewhere. This strategy will make you the go-to destination for those looking for what you have to offer.
Make sure your branding is on point. Consider what colors and aesthetics represent your products, and use these elements in your social media posts. You should also come up with a memorable name and tagline that accurately reflects the feel of your boutique.
Provide an exceptional customer experience. Go above and beyond to make sure your customers are happy, and they'll keep coming back and telling their friends about you, too.
By thinking outside the box, you can make your online boutique stand out from the crowd and attract new customers. A little effort can turn your small boutique into a thriving business.
2. Meet With Vendors and Suppliers
When finding vendors and suppliers for your business, take the time to find ones that are a good fit. This can be daunting, but it's worth investing the time to ensure you have vendors you can rely on.
Ideally, vendors and suppliers for your online boutique offer competitive prices without sacrificing quality. They are also reliable, and you can count on them to deliver what they promise.
Here are some tips to help you get started:
Do your research. Read online reviews, talk to other entrepreneurs, and get a feel for what they offer. Research as many potential vendors and suppliers as you can.
Ask for recommendations. Once you've done your research, ask for recommendations from friends or other entrepreneurs who have started similar businesses. These people may have some great insights that you didn't consider.
Set up meetings. Once you've narrowed down your options, set up meetings with each vendor or supplier you're considering working with. Build positive relationships with your vendors so that you can create long-term partnerships.
3. Create a Facebook Business Page
A Facebook Business Page is a powerful tool to help you reach out to more customers and grow your business. Facebook offers businesses a massive pool of potential customers to connect with. By creating a page, you can reach out to these people and start building relationships.
Using a business page instead of your personal Facebook account also helps you build brand awareness and credibility. In today's competitive market, it's important to stay top of mind with potential customers.
Follow these steps to build a business page on Facebook:
Start by creating a personal Facebook account if you don't already have one. Then, go to the Pages section on your profile and click "Create new Page."
Select "Shop or Product" as your page category. Then, enter your business name and add basic information about your store.
Once your page is created, upload high-quality photos of your products. Make sure to write good descriptions and include pricing information.
You must include the following key details on your business page to attract and engage potential customers:
Professional profile photo. Upload a high-quality, professional profile photo and cover image that accurately represents your brand. Your profile photo is one of the first things customers and shoppers will see when they visit your page, so choosing an image that accurately represents your brand is important.
Detailed description. In the "About" section, provide a detailed description of what your boutique offers. You may also add your store name, address, and contact information.
Take advantage of Facebook's built-in features to showcase your products and services. Use the "Photos" section to share images of your products and the "Events" section to promote any sales you may have coming up.
Why You Should Upload Quality Images and Descriptions
To make your products more visible to potential customers on Facebook, you must add quality images and descriptions. By providing potential customers with more information about your products, you can make them more likely to purchase from you.
When adding images of your products to Facebook, include descriptive text with your product images so that potential customers know what they're looking at. You can use ZMO.AI to produce model images just by uploading a photo of the garments you are selling. This tool is easy to use and will help you save resources as you start a new business.
Including accurate and persuasive descriptions of your products in addition to images can also help get potential customers interested. An overview of your product's features and benefits (e.g., pure cotton, fade-resistant print, etc.) can help potential customers decide if your products fit their preferences.
4. Set Up a Facebook Page Shop To Start Selling
A Facebook Page Shop offers a convenient, easy way to sell your products and services on social media. With Shops, you can display their products and services in a shop section on their Facebook page. Customers can browse the shop and purchase products without leaving Facebook. This feature makes the purchasing process easy for your customers.
Here are a few things you need to know about setting up a Facebook Page Shop:
You'll need to set up a Business Manager account to create a Page Shop. You will use this account to manage your shop's inventory and checkout process.
Once you have a Business Manager account, you can set up a Page Shop on the Create your Shop page on Facebook. You can also sync your products on other platforms, like Shopify.
To add products to your shop, go to Facebook's Commerce Manager and create a catalog. Be sure to include high-quality photos and detailed descriptions.
Once you've added all your products, you can arrange them into collections. Doing so helps people browse your products more easily and find what they're looking for.
To create a collection, click the "+ Add Collection" button under Publishing Tools.
Take note of the following practices when adding products to your Facebook Page Shop:
Keep your product descriptions clear and concise.
Use high-quality images that accurately represent your product. If you need concept design images, you can use IMGCreator.ai to create original images from text. This tool is easy to use and will save you plenty of time and effort.
Include all relevant information, such as pricing, shipping, etc.
Don't forget to add tags and categories to help organize your shop.
Make sure your products are properly labeled before publishing them.
Take the time to proofread everything before making it live.
Regularly check for any errors or outdated information.
Why You Need a Process for Shipping and Returns
Your order shipping and return handling process is critical to the business's success. Shipping orders promptly and efficiently keep customers happy and returning for more. Handling returns can be a bit more tricky, but if done correctly, it can lead to repeat business.
Here are a few tips for shipping orders and handling returns:
Make sure you have all the materials you need before packing an order. These materials may include boxes, packing material, labels, and tape.
Have a designated area for packing orders. A designated area will help you stay organized and efficient.
When packing an order, make sure everything is secure and well-protected. Use bubble wrap or foam peanuts for fragile items.
Use a reliable shipping service that offers to track information. This way, you can keep an eye on your shipments and ensure they arrive safely (and promptly) at their destination.
Packages should be well-insulated to protect against weather damage. You should wrap fragile items securely to prevent damage during transit.
5. Promote Your Facebook Business Page
If you own an online boutique, it's important to promote your Facebook page to help increase your visibility and sales. You can do this in many ways, including paid advertising, social media outreach, and other marketing methods.
Here are a few tips when promoting your Facebook business page:
Use attractive visuals. People are more likely to engage with posts with accompanying photos or videos.
Keep your posts short and sweet. People are more likely to read brief posts and to the point.
Use hashtags. Hashtags make it easier for people to find your page and see what you're all about.
Run contests and giveaways. Everyone loves free stuff! Contests and online giveaways are great ways to get people interested in your page.
Paid Advertising
Paid advertising is an effective way to get your Facebook page in front of potential customers. By targeting your ads specifically to Facebook users with related interests, you can ensure that your ad reaches people more likely to purchase your items.
Paid advertising on Facebook also allows you to target specific demographics, interests, and even behaviors, so you can further customize your ad to reach potential customers who most likely convert. For example, if you want to reach people who live in a certain area, are interested in a certain topic, or have a certain behavior, you can target them with your ad.
Social Media Outreach
When you're a small business, it can be difficult to get your voice heard above the noise of larger businesses. However, you can connect with potential customers through social media to connect with other businesses and influencers.
By engaging with other boutique owners on social media, you can build relationships and gain exposure for your business.
Furthermore, you can better understand their needs and desires by connecting with potential customers on social media. You can tailor your fashion items to better meet their needs.
Traditional Methods
When marketing on social media, it can be easy to forget about tried and true methods like word-of-mouth and email campaigns. However, these traditional methods can still be extremely effective. Word-of-mouth is one of the oldest and most powerful forms of marketing, and you can definitely use it to boost your online efforts.
Final Thoughts
Facebook is a powerful marketing platform, and it can help you start an online boutique with relative ease. Following the steps I mentioned in this post, you can create a professional-looking page and shop that will help you attract customers and sell your products in no time.
Sources