Introduction
In the growing digital society of today, imagery has become a paramount factor in communication. Be it social media posts, product photographs, or digital advertisements, compelling visuals make all the difference. The vitality of image refining tools has accentuated, with one type in particular gaining noticeable attention: Background Removers. But the question remains: Is there a free background remover that delivers high-quality results without breaking the bank?
Introduction
The Rising Demand for Image Editing Tools

The Age of Digital Marketing
Importance of Photo Editing in Today's World

What Are Background Removers?

The Role of Background Removers

Use Cases for Background Removers

Criteria to Evaluate a Good Background Remover Tool

Accuracy
Interface and User Friendliness

Consideration of File Formats and Sizes

Zmo.AI: An AI-Powered Tool for Your Needs
Conclusion
The Rising Demand for Image Editing Tools
The Age of Digital Marketing
The era of digital marketing has ushered in a visual revolution. Businesses across the globe are leveraging visually engaging content to captivate their target audience, enhance brand identity, and drive conversion rates. A HubSpot survey notes that content with relevant images receives up to 94% more views than content without any images. This evident rise in image-driven content has consequently led to an increased demand for efficient image editing tools.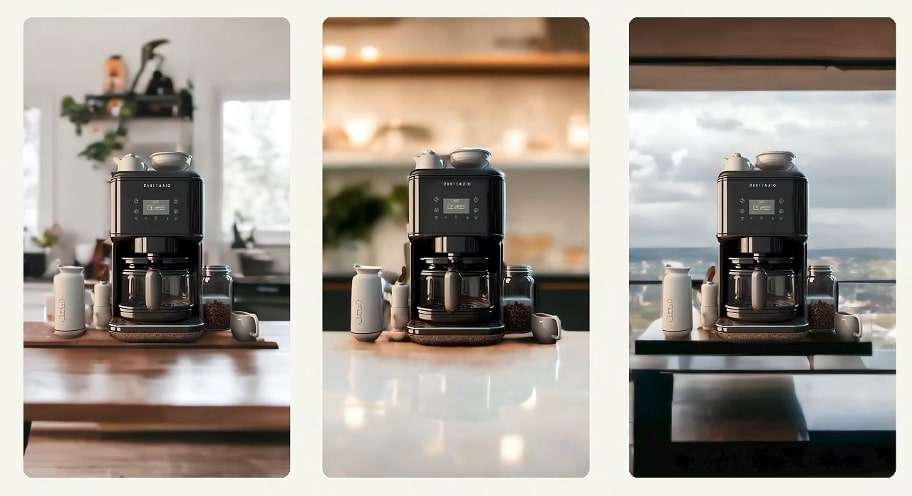 Importance of Photo Editing in Today's World
The wave of visual supremacy has not left any digital domain untouched. Platforms varying from e-commerce websites to personal blogs are banking on professionally edited photos to grasp attention and create lasting impressions. In perfecting these images, eliminating distracting backgrounds, and focusing on the subject has become indispensable. That's where background removers come into play, revolutionizing photo editing by providing a powerful way to declutter images and emphasize the main subject.
What Are Background Removers?
The Role of Background Removers
Background removers are digital tools purpose-built to isolate the subject of an image by eliminating everything around it, the 'background'. The resulting images highlighting the subject can then be implemented in an array of scenarios, such as creating uniform product photographs for an e-commerce store, or designing a visually stunning digital ad.
Use Cases for Background Removers
In the realm of e-commerce, high-quality product images against a clean, usually white, background have become the industry norm. This is essential in making products stand out and minimizing any distractions for potential customers. Social media influencers may require a background remover to create seamless posts or collages without distracting elements. Removing the background can also help create emphasis on a particular object in graphic design or even to superimpose photos for variety of creative projects.
Criteria to Evaluate a Good Background Remover Tool
Choosing the effective background remover is crucial, whether you're a professional graphic designer or a hobby-photographer looking to spruce up social media posts. Several parameters can help determine the suitability of a background remover.
Accuracy
The primary function of a background remover is to isolate the subject from its surroundings. The way it handles this task — especially in intricate scenarios involving detailed subjects or complex color contrasts — can greatly affect the output. Hence, a high level of precision and the ability to handle a wide array of scenarios is a vital characteristic of a potent background remover.
Speed and Efficiency
With the ever-increasing pace of digital content production, a tool that can deliver speedy results without compromising on quality becomes a valuable asset. A background remover that can process images efficiently can streamline workflow and heighten productivity.
Interface and User Friendliness
An easily navigable and intuitive interface can simplify the user's experience, irrespective of their technical expertise. The learning curve associated with mastering the tool becomes a non-issue when the user interface is friendly and easy to adapt to.
Consideration of File Formats and Sizes
An inclusive background remover that can handle a wide spectrum of file formats and sizes is highly desirable. It should be able to support the flexibility and diversity required for varying user needs.
Zmo.AI: An AI-Powered Tool for Your Needs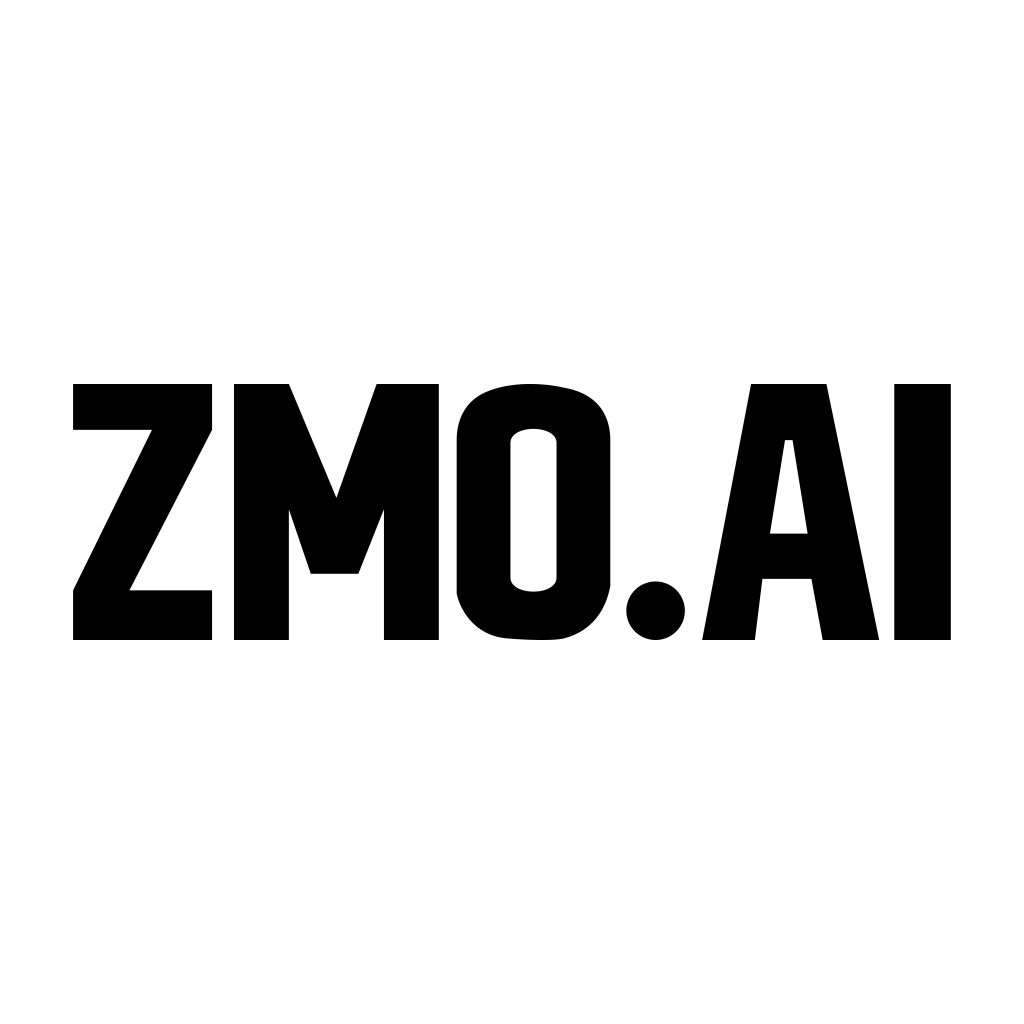 Searching for a perfect blend of the above capabilities bundled in a free platform? Consider Zmo.AI. This AI-powered tool has steadily gained recognition for its impressive background removal features available at no cost.
Features of Zmo.AI
Zmo.AI, a cutting-edge solution, successfully harnesses the colossal power of artificial intelligence (AI) and machine learning. The goal is to provide remarkably precise and reliable results instantly, right when users need them the most. Under the hood, it employs advanced AI algorithms, which enable it to effectively handle a wide range of tasks that other software often struggles with. 
From deciphering intricate image details that require attention to the finest pixels, to smoothing out and making sense of blurred or pixelated content – no challenge is too big or small for this tool. This breadth of capability allows Zmo.AI to understand and work around complex situations with considerable proficiency.
Beyond just the powerful internals, Zmo.AI also scores highly when it comes to aesthetic and functional design. It features an intuitively designed user interface (UI), thereby making it easily accessible to users irrespective of their technical expertise. Beginners or experts, everyone can navigate it effectively and with ease.
In a particularly notable offering, Zmo.AI makes the often complicated and time-consuming task of removing image backgrounds appear incredibly effortless. This potentially tedious job feels quite straightforward, almost likened to a child's play when carried out using Zmo.AI. This attribute dramatically reduces the learning curve generally associated with such high-powered tools, making Zmo.AI a versatile and user-friendly AI solution for diverse needs.
Why Use Zmo.AI?
Zmo.AI scores high on all the critical parameters— be it accuracy, speed, efficiency, or inclusivity. It stands apart with its offering of advanced features that extend beyond just background removal. Users can make detailed edits to their images, such as removing imperfections, altering lighting and contrast, and much more. Most importantly, all these features come at no cost. If you're seeking a comprehensive, easy-to-use, and free background remover, Zmo.AI should top your list.
Conclusion
In the highly interconnected, digital age that we live in, the power and influence of vibrant, sharp, and meticulously edited visuals cannot be brushed aside. Indeed, the saying that a picture speaks a thousand words rings true today more than ever. Therefore, for the individuals who are always in pursuit of enhancing the key elements captured in their pictures while minimizing the impact of the unnecessary backdrop, the importance of a robust tool to effectively remove background elements cannot be overstated.
This is where Zmo.AI makes its entry, emerging as an indomitable force amidst an array of other digital solutions. It's not just a potent tool for eliminating undesired backdrops from your photos, but it impressively exceeds that capability by offering a suite of additional features. Moreover, one of the major highlights of Zmo.AI is that this broad spectrum of image editing functionalities comes at the unbeatable price of zero. Yes, you've read that right. It's essentially a free-of-charge platform, ensuring that breaking the bank is not part of the process when you try to unleash your creativity in the world of photography.
So, if you asked, "Can I find a free tool for background removal?" Zmo.AI doesn't only affirm that with a resounding "Yes," it goes a notch higher by signaling, "And yes, you get a whole lot more than just that!" By packaging not just background removal, but several other useful features, Zmo.AI has amped up its value proposition to its users. Hence, apart from being a reliable platform for enhancing the subject of interest while deemphasizing background elements in your images, Zmo.AI is innovatively carving a niche as a comprehensive solution that effectively addresses a broader range of digital image editing needs, and all this without tugging at your pocket strings.
FAQs
Q1: Can I use Zmo.AI for commercial purposes for free?
Yes, you can. Zmo.AI offers its background remover tools for free. This includes usage for commercial purposes, such as product photography for e-commerce, digital marketing promotions, and more. The tool balances effectiveness and cost-efficiency, making it particularly advantageous for businesses and freelancers.
Q2: How accurate is the background removal in Zmo.AI?
Zmo.AI leverages advanced AI algorithms, resulting in highly accurate and detailed background removal. Despite the complexity of the images, the tool can isolate the subject proficiently and deliver clean, high-quality results. This makes Zmo.AI a go-to solution for diverse needs, from straightforward tasks to intricate project requirements.
Q3: Does Zmo.AI support various file formats and sizes?
Absolutely, Zmo.AI is compatible with a wide array of file formats. This flexibility proves invaluable when dealing with diverse image types and catering to various project specifications. Zmo.AI also welcomes images of varied sizes, providing a generous upper limit that should accommodate most standard and high-resolution photographs.
Q4: What other features does Zmo.AI offer apart from background removal?
Zmo.AI is more than just a background removal tool. It's a holistic image editing solution that boasts several advanced features. Users can optimize images, adjust lighting and contrast, remove blemishes, and modify pictures in many other ways. These features enable users to create perfect visuals, whether for professional use or personal projects.
Q5: Is it easy to use Zmo.AI even if I don't have much technical knowledge?
Definitely. User-friendliness is one of Zmo.AI's cornerstone features. The platform is intuitive, and users can get the hang of it quickly, even without substantial technical background. This makes Zmo.AI an excellent tool for both beginners dipping their toes into image editing and seasoned professionals seeking efficiency.