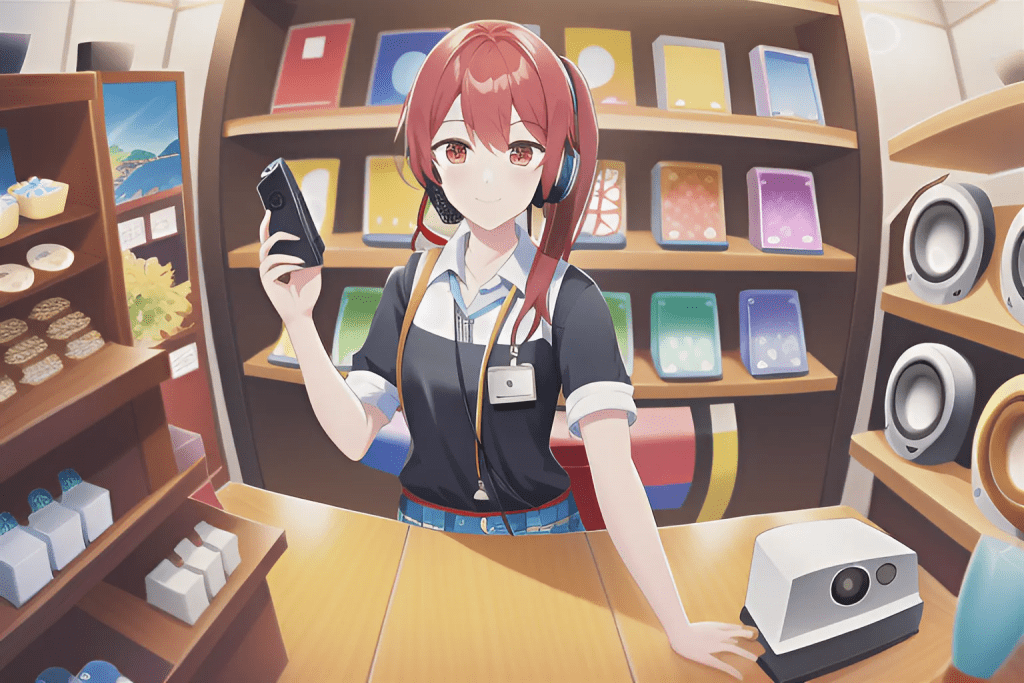 Clothes, shoes, accessories, and other fashion items are some of the most commonly sold products online. To say that the market is already swamped is an understatement. There are millions of other online boutiques out there, so how can you get your brand noticed?
To get your online boutique noticed, it's important to pay attention to your marketing strategies and brand presence. Since the competition is already tight among online boutiques, you'll reach more people if you focus on making your brand stand out.
Figuring out how you can make your store stand out among thousands of competitors can be overwhelming. This is why I'll walk you through eight of the most effective tips to get your online boutique noticed in this article.
1. Pay Attention to Photography
Even if your online boutique offers the most beautiful pieces of clothing or if they're made from high-quality materials, people won't buy them if they're not presented properly.
By presentation, I'm referring to the pictures you'll post and feature online. This also includes your products' promotional materials, the "When Worn" photos, and any form of media you'll use to attract customers.
So, what makes a good product image? Here are some tips from Shopify, one of the leading e-commerce platforms:
Ensure Good Lighting
As much as possible, make sure to take a photo of the product in a well-lit place. The product's color and material should be visible in the picture, so customers can feel like they're seeing it personally. You should also avoid capturing unnecessary shadows that can distort the product's appearance.
Provide High-Quality Photos
Be honest: Will you buy a shirt after seeing a blurry or pixelated photo of it online? Shopping online is already risky, and people are definitely going to buy a product with a clear photo over a blurred one. Not only is the latter unappealing, but it may also come off as a scam or false marketing to others.
Use a Plain Backdrop
Your goal when taking pictures of your product is to make it stand out. Your product should be the first thing that people will notice. Therefore, it's best to use a plain and muted backdrop. Avoid noisy wallpapers or those that are either too bright or filled with designs.
White and cream are the safest options since they will look good with whatever product you're photographing. However, you can opt for black if you mostly sell light-colored items.
Take In-Clothing Pictures Using Mannequins or Models
In-clothing pictures are better than simply taking a hanging photo of your product. With either a mannequin or a model, you can better showcase how your item is worn, whom it compliments, and what sizes it will fit.
I understand that using mannequins is a lot of work. You have to put the items on, take them off, and repeat the process for all your products. It will also limit your brand's inclusivity since mannequins usually only come in one size. Hiring models, on the other hand, can get expensive. You can be your own model, but again, it's time-consuming.
That said, I recommend using this AI On-Model Image from ZMO. As long as you have a clear picture of your clothing piece, a few clicks will already take you to a realistically made on-model image.
2. Maximize Online Presence
Your online boutique won't get noticed if you're registered on only one or two online platforms. You need to maximize your online presence to fully extend your market reach.
Below are some ways how you can do this:
Be Active on Social Media
Social media does a lot for online businesses. It contributes to marketing, customer engagement, and even sales.
Here are some of the social media accounts that your boutique should already be in:
Facebook
Instagram
Twitter
LinkedIn
Youtube
Pinterest
Snapchat
Tiktok
WhatsApp
The list can go on and on. One particular platform that you shouldn't miss is Tiktok. A lot of small businesses blew up with its help just by posting 15 to 30-second videos of their products. This will be beneficial whether you're aiming for a local or international reach.
Remember that being active on social media doesn't only mean continuously posting about your boutique. You should also take it as an opportunity to interact with your customers, other boutiques, and public figures.
Create a Website
You'll never go wrong with creating a website just for your online boutique. Whether it's from WordPress' free plan or a professionally designed site, the important thing is it's live and viewable on search engines. It also doesn't matter if you won't use it for official orders. You can instead use the website for your other marketing strategies, releasing announcements, or simply for gaining your customers' trust.
Be Available on Several Shopping Platforms
This isn't a must if you and your online boutique are just starting out. However, it's highly recommended to sell your products on several shopping platforms. This means that instead of just showcasing your items on Instagram or Facebook, you should also consider putting them up on Amazon, Tiktok Shop, eBay, AliExpress, and the like.
3. Invest in Digital Marketing Strategies
Your online business won't survive without a solid digital marketing strategy. This may seem like an exaggeration, but 37% of online businesses fail due to poor online marketing, among other reasons like lack of visibility and absence of a marketing strategy. Even if your online boutique survives for a few years without one, you can't really expect it to grow and reach its full potential.
Avoid making this mistake by delving into different online marketing practices. Below are some ways how you can start:
Optimize Your Website's Visibility
Having a website won't make any sense if no one can see it. Simply putting your page on Live isn't enough if that's what you're thinking. Instead, it needs to be properly optimized for search engines. This involves incorporating certain keywords, completing product descriptions, incorporating images and videos, and improving both UI and UX.
Search engine optimization or SEO can be very complicated for beginners, so it may be best to work with a professional to guarantee success.
Avail of Paid Ads
Paid ad marketing is a simpler approach to establishing brand presence and reach. The good thing about this is it uses data about engagement, so your ads can reach the right target market.
Some of the most popular options for this are Facebook Ads, Google Ads, and Instagram Ads. Take your main platform into account to see which will fit best.
Start Email Marketing
Since you don't have an offline store, it will be hard to start and maintain relationships with your customers. This is where email marketing comes in.
To do this, ask for your customers' email somewhere on the landing page of your website. State that you'll send them newsletters, exclusive announcements, promotional codes, and the like. Doing this will help more people know about your online boutique and products.
4. Take Advantage of Word-of-Mouth
Word-of-mouth marketing is a free way of getting people to talk about your online boutique. If your store isn't open yet, tell your family and friends about your plan, products, launch date, etc. Ask them to spread the word to other people they know while you're at it.
On the other hand, if your store is already open, you can ask your customers to refer your boutique to others. Having good communication skills is the key to making this work.
5. Build Connections
Building connections is very important, especially for online businesses like yours. This applies to your customers, other online boutiques, influencers, and everyone related to your industry.
The purpose of this strategy is to publicize your brand better. Connecting with customers will allow you to gain referrals and positive reviews and contribute to a good reputation. On the other hand, collaborating with other online boutiques will help you get a hold of a larger audience base.
Influencers also play a big part in raising sales and brand awareness. This is another strategy called influencer marketing and is recommended if you have a decent budget to produce PR packages and sponsor promotional videos.
If you need an in-depth guide for executing an effective influencer marketing strategy, here's a video you can refer to:
6. Produce Useful and Relevant Content
Getting attention using flowery and sales-y words won't always work. Most people want to see authenticity and value, and you can provide this by sharing useful content.
How can you do this? Here are some recommendations:
Create Videos Featuring Your Clothes
Youtube and Tiktok are your best friends regarding video content creation.
Youtube is best for creating long and detailed videos about your products. This will give you more information about how a certain item is worn, how it should be taken care of, the dos' and don'ts, and the like. This will also open another possible source of income once your videos are monetized.
Tiktok, like what we previously discussed, is a must-try. You can only post short-form videos here, so it's best for showcasing outfits based on your products. You can also address frequently asked questions here because of the app's Q&A feature.
Publish Fashion-Related Blogs
Do you know you can find stores and brands on Google because you saw one of their articles online? You get an answer to your online query while the store gets visibility and potential customers. You can create the same opportunity by publishing fashion-related blogs on your website.
There are thousands of topics that you can write about, so feel free to choose what you're most comfortable with as long as they're related to your products.
7. Hold Giveaways and Contests
According to a study conducted by Tailwind, Instagram stores that organized giveaways were able to grow their followers almost 70% faster than those that didn't, just within three months.
That said, holding well-organized giveaways and contests is the way to go if you want a guaranteed way to get your online boutique noticed.
Offering free products and/or vouchers to followers and content sharers is one of the most common practices online. Some stores, on the other hand, require a different approach. These might include liking a certain post and sharing pictures through stories and posts.
Your options for contests are basically limitless, so try to be as creative and engaging as you can.
8. Make Your Brand Stand Out
This may sound cliche, but another tip to get your online boutique noticed is to make your brand stand out. Because of how saturated the market is, you can't settle for something "ordinary." You need to think outside the box to gain both attention and sales.
Below is a list of how you can make your brand stand out:
Offer competitive prices. Try to source more affordable suppliers and materials.
Sell unique products by finding rarely-sold items in the industry.
Engage with your audience actively on your social media platforms. The key is to be responsive.
Build a consistent online routine, so your audience associates you with a particular time or date.
Collect and feature positive reviews. This will help you build credibility and make new customers choose your store over the others.
I recommend a competitor analysis before doing any one of the strategies above. Doing so will help you know more about who your competitors are, what they have that you don't, and what your advantage is compared to them.
Conclusion
There's a wide array of approaches you can try to get your online boutique noticed, but most of them involve well-thought-out marketing strategies and building a brand presence. Take advantage of the world wide web, social media sites, shopping platforms, and continuously evolving technology.
Reaching your goal will take a lot of time, effort, and possibly even money, so set your expectations accordingly. Stay consistent with the strategies you use, and measure your statistics to keep track of your progress.
Sources