AI-assisted marketing is now a thing because the generation quality of these AI tools has come to a point where it is hard to tell if a human has written the content or a computer did it.
We tested different content options multiple times to find what would make our ads more successful.
After trying out dozens of different AI tools for content generation, my team finally established a workflow for our Social Media content using copy.ai and imgcreator.ai,
Copy.ai and imgcreator.ai are both ai content generation tools. Copy.ai focuses on text generation, while imgcreator.ai specializes in image creation (hence the name, duh)
There are multiple options out there that you can try, but these two gave our team the best results.
Step by Step Guide to Create Viral Facebook Ad Content using AI
First, come up with a topic
In Copy.ai, use the topic to generate an ad headline for Facebook, then proceed to create a Facebook primary text.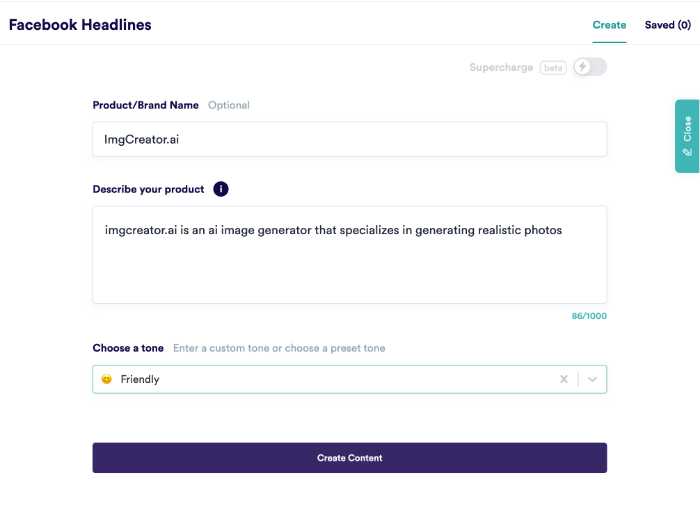 3. For each generated sentence, I ask for ten unusual/unexpected/striking visuals from imgcreator.ai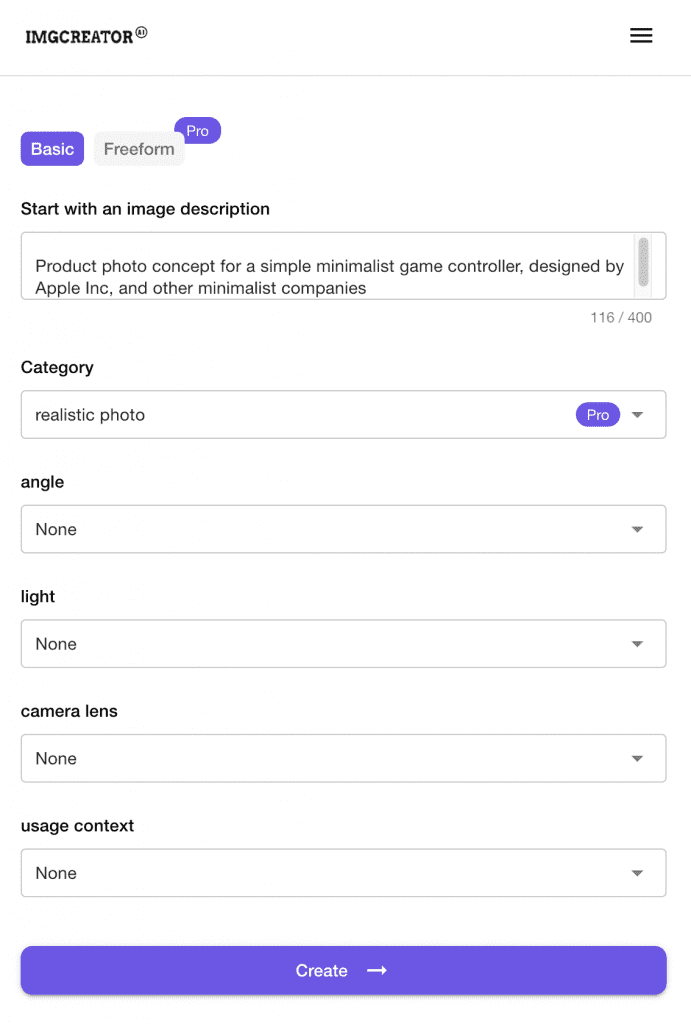 4. I pick my favorite visual ideas. Run for more iterations for the best visual, and use imgcreator.ai to modify artifacts or unhappy parts in images.
5. I use Topaz to upscale and Avartarify to animate those visuals to video, and insert images & videos & post outline text to my ads.
6. Use Canva or other template websites to arrange my video, image, and text with better visual demonstration.
In one week, my staff of three will be able to produce a month's worth of material in just one week at two-three hours each day, allowing us to concentrate on connecting with our audience and creating additional content for our 125 local branches.
What is GPT-3 + AI Art, and how can they be used for ad content creation
In today's world, the power of artificial intelligence (AI) and machine learning are undeniable. And when it comes to creating ad content, these technologies can be used to create some truly incredible results.
One of the newest and most exciting applications of AI in this space is GPT-3.
GPT-3 is a machine learning platform that enables developers to train and deploy AI models. It is also capable of generating human-like text, making it a powerful tool for creating ad copy.
GPT-3 works by taking in input data (such as an image) and then outputting a new image manipulated by the AI model. The output image will often contain elements from the input data, but it will also be significantly different from the original.
This process is known as transfer learning. GPT-3 has already been used to create great ads for big brands like Coca-Cola, Nike, and Samsung. 
AI Art is a type of artwork created by an artificial intelligence algorithm. AI Art can take many forms, but it typically involves machine learning to generate new images or modify existing ones. 
AI Art usually relies on two types of algorithms: generative algorithms and discriminative algorithms. Generative algorithms create new images from scratch, while discriminative algorithms modify existing images. Both types of algorithms can produce stunning results. 
The benefits of an AI text-to-image generator
GPT-3 and AI Art are cutting-edge technologies that can be used to create beautiful, realistic artwork. One area where AI is making a big splash is in the world of art. An AI art generator is a computer program that creates artwork based on a set of parameters fed to it.
The results can be stunning, and many believe that AI-generated art is superior to what humans are capable of producing.
AI art generators like imgcreator.ai have many benefits when generating Facebook ads.
1. Better Creativity
One of the advantages of using an AI art generator is that it can help you tap into your creative side in ways you never thought possible.
You can generate some truly unique art pieces by exploring different algorithms and playing around with the parameters.
2. Time-Saving
If you struggle with creative blocks or don't have the time to invest in creating a piece of art from scratch, then an AI art generator can be a huge time-saver.
Simply input what you're looking for, and let the program do the rest.
3. Get inspired
Sometimes, all you need is a little bit of inspiration to jumpstart your creativity. Seeing what an AI art generator is capable of can help spark new ideas for your work.
It's easy to get stuck in a rut when you're creating art manually. But with an AI art generator, you can experiment with different styles and techniques to create something completely new.
An AI art generator can help you save time by automatically creating assets that would otherwise need to be made manually.
For example, you're working on a design project and need a specific icon type. Rather than spending hours or even days creating the icon from scratch, you can use an AI art generator to create it for you in a matter of seconds.
In addition to saving you time, an AI art generator can also help you achieve results that would be difficult or impossible to achieve on your own. This is because AI art generators can create complex patterns and shapes that would be very difficult for humans to replicate. 
Three powerful AI tools to help Facebook ads go viral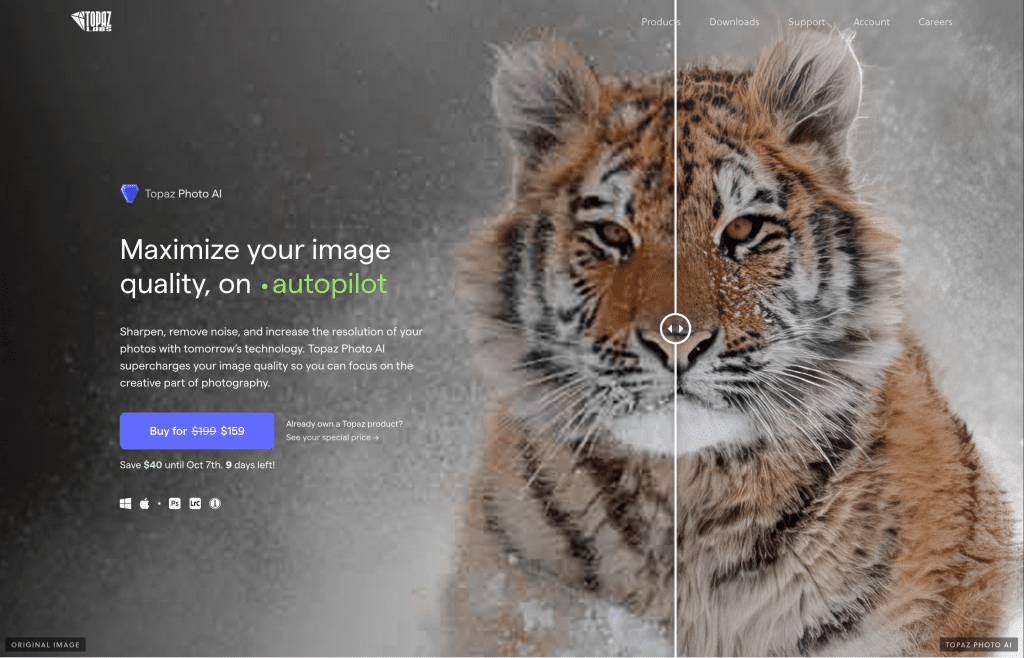 Topaz is a software that uses artificial intelligence to resize images without losing quality.
Topaz Gigapixel AI is a standalone application that uses Artificial Intelligence to upscale your images intelligently.
In other words, it can take a low-resolution image and make it look like it was taken with a high-resolution camera.
Just open the program and drag and drop your image or video into the window. Once it's loaded, you can choose the output quality and size.
Topaz will then automatically upscale the image or video to the chosen specifications. The results are usually pretty good, although some artifacts can be depending on the quality of the original image or video.
Avartarify
Avartarify is an excellent tool for animating images and videos.
Avatarify is a video editing app that allows you to add animated avatars to your photos and videos.
To use the app, simply select a photo or video from your camera roll. Then, choose an avatar that you would like to use. The app has various avatars, or you can create your own.
Once you have selected an avatar, you can edit the photo or video to make it look exactly how you want. After editing, simply save the file and share it with your friends and family. It's that easy!
Avatarify is the perfect way to add some personality to your photos and videos. With this app, you can quickly turn any boring old photo into a work of art. Not only that, but Avatarify is also great for creating funny videos that are sure to get a laugh from your friends and family.
Canva
Canva is a graphic design platform that allows users to create custom designs for social media, business purposes, and more. It is simple to use and does not require any prior experience with design.
More Images
One of the main benefits of Canva Pro is that it gives users access to an extensive library of royalty-free images. With over 60 million images at your disposal, finding the perfect one for your project has never been easier. And if you can't find what you're looking for in the library, you can always upload your own images.
More Templates
In addition to a greater selection of images, Canva Pro offers users access to more templates. With over 1 million templates available, all organized into convenient categories, it's easy to find the right template for any project. Plus, if you're working on a team project, you can save templates to your company's library so everyone can easily access them. 
Advanced Filters and Editing Tools
Canva Pro also grants users access to advanced filters and editing tools that are not available in the free version. This includes tools like animations, photo effects, and video trimming. With these enhanced features at your disposal, you can take your projects to the next level. 
Use AI to hit your Facebook advertising goal
When it comes to Facebook advertising, there are a lot of different factors that you need to take into account. From choosing the right target audience to designing eye-catching ads, the process can be quite overwhelming.
However, using artificial intelligence can take a lot of the guesswork out of the equation. There are a lot of different AI tools that you can use to create better Facebook ads.
For example, you can use AI to automatically generate targeted audiences for your ads, design more eye-catching visuals, and even optimize your ad campaigns for maximum results.
By using AI to create your Facebook ads, you'll be able to save a lot of time and effort. Not to mention, you'll be able to create ads that are more likely to achieve your desired results.
Whether you're looking to improve the quality of your images or videos, or you want to add some personality to your photos and videos, these AI tools will help you achieve your goals. So what are you waiting for? Start using AI to improve your Facebook advertising today!