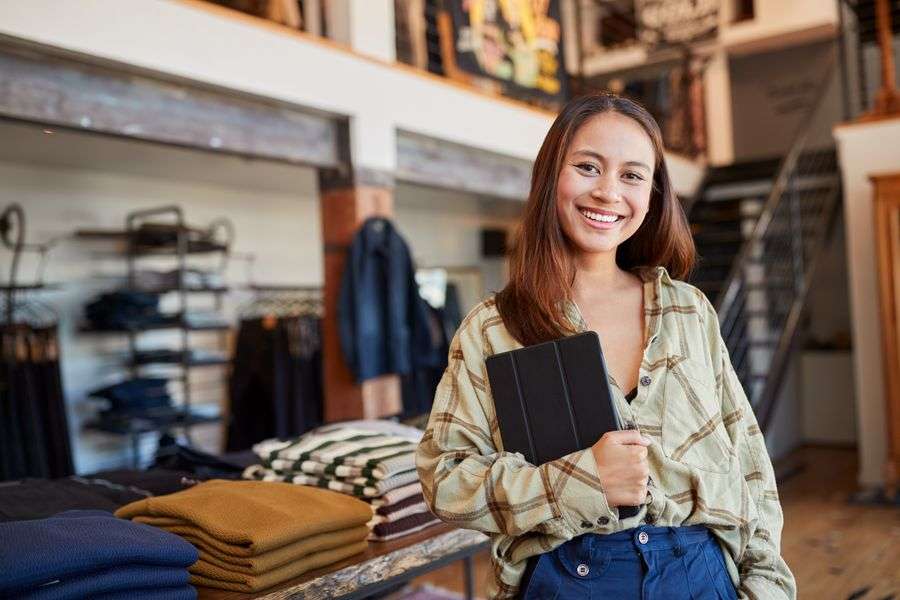 Opening an online clothing boutique can be lucrative as more people shop online. But, with any product-based business, finding the right vendors is crucial and can make or break your business. You may have a great name and website set up, but finding vendors may seem incredibly daunting, especially if you don't know where to start.
Here's how to find vendors for your online clothing boutique:
Online wholesale vendors
Fashion designers
Wholesale clothing manufacturers and factories
Trade shows, exhibitions, and fashion shows
Sourcing agents
Continue reading to discover more about the different vendor options to find the one that best suits you.
1. Online Wholesale Vendors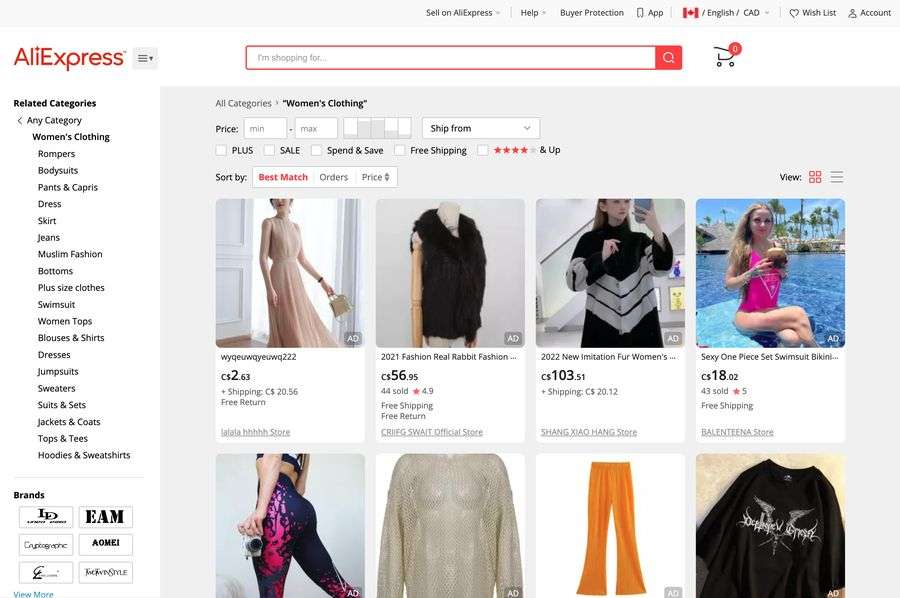 The most accessible place to look for clothing for your online boutique is online on a wholesale vendor's website.
Popular websites are Alibaba and Aliexpress, but before you go online, it is a good idea to have an idea of the kind of clothes and styles you have in mind. These websites are based in China and literally have hundreds of thousands of items, so if you don't know what you're looking for, it can be pretty overwhelming, and you won't know where to even begin looking.
Alibaba Aliexpress are both online marketplaces that connect wholesale suppliers with potential customers.
You'll want to verify that the business you would like to buy from is legit and that what they advertise is really what you will get. You can do this by reading other customer reviews, searching for information about them online, and looking for any badges on Alibaba or Aliexpress that say they've been verified.
Look for suppliers that have been in business for at least two years and have mainly positive reviews.
After you've found a few suppliers you're comfortable with, you can begin looking for styles. Since they're based in China, it is a good idea to get a few samples before buying a range of stock.
Some suppliers may charge you for samples, and others may not. Samples are usually a little more expensive, but it is worth it so you can be sure of the quality. While you can go by the reviews, it is always best to check the quality yourself before bringing in loads of stock.
Alibaba and Aliexpress have a chatbox that allows you to chat to suppliers and pay using your credit card or by direct transfer.
Before placing an order, check what the minimum order quantities are, and in most cases, the more stock you buy, the lower the cost price per unit is. Also, double-check the lead times and consider how long it will take to ship. The worst thing might be that your order arrives late when you've just launched your store.
You may also choose how you would like your order to be delivered. Sea freight is much cheaper than airfreight, but it takes longer.
Since many suppliers are selling the same or similar items of Alibaba and Aliexpress, it's worth getting a few quotes from different suppliers and comparing the cost, shipping, and lead times before picking the one that is the best fit for you.
2. Fashion Designers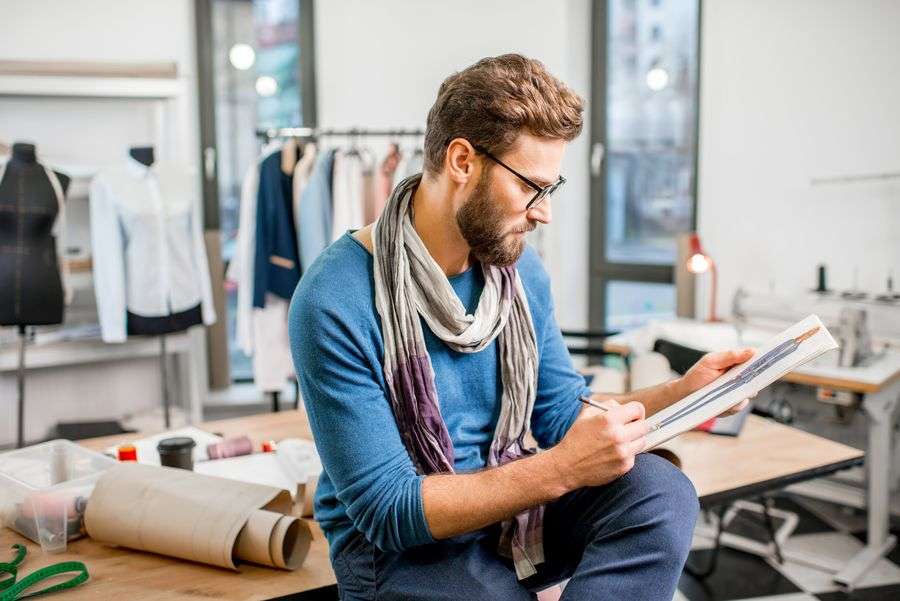 If you're looking for something exclusive that no one else is selling, you can partner with a fashion designer.
For the freshest ideas, you can reach out to fashion design schools that will put you in touch with fashion designers who have just graduated or are perhaps in their final stretch of design school.
This can be a profitable partnership as it's an opportunity for new fashion designers to gain experience and have a platform for their work. It can also allow you to work with an enthusiastic designer who likely has fresh, on-trend, and unique ideas.
The clothes can be made locally so that you can be more involved in the process if you wish.
You can make and buy smaller batches of clothes on demand rather than importing a large number which is a risk as there is no guarantee that they will sell. It also saves on shipping costs.
Before entering into an agreement with a designer, review a few other designer's portfolios and select around three to five that you like. Then provide them each with a brief of the kind of clothes you would like to stock in your online store.
The brief should contain two to three items that you would like them to design and a deadline that you need it by.
It's important to provide a deadline to test their efficiency and how well they can work within deadlines. As brilliant as someone might be at designing beautiful garments, you don't want the frustration of working with someone unreliable.
After the designers submit their designs, you can select the range you like best. Also, pay attention to the designer's communication skills and how well you work with them.
3. Wholesale Manufacturers and Factories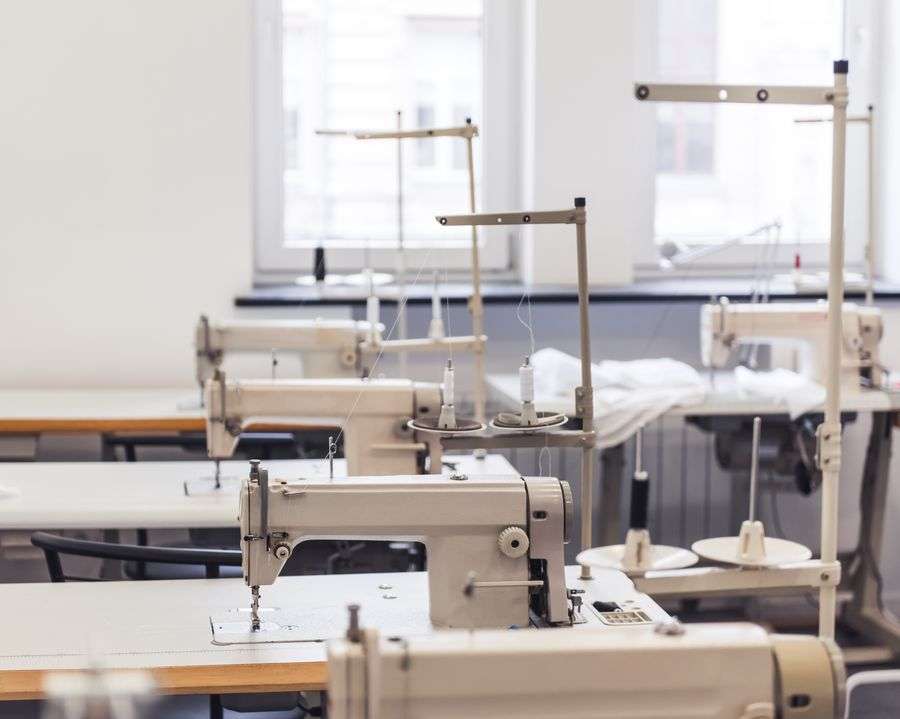 If you're not looking for particularly exclusive clothes, you can visit wholesale manufacturers or factories in your area and buy clothes directly from them.
In many cases, these factories make clothing in bulk, giving you two options:
You can buy them as they are, unbranded.
You can ask them to add your branding, which is called a private label.
There usually is a minimum order quantity if you want your brand label to be attached instead of buying the item unbranded.
This is great for basic items like t-shirts, and it can be a lot more cost-effective than going through a designer or importing clothes from overseas. Since these manufacturers manufacture in bulk, the prices are lower, but you don't have to buy the entire factory run.
Buying directly from a factory allows you to see the product before you place an order, and you can meet with and build relationships with the supplier in person.
4. Trade Shows, Exhibitions, and Fashion Shows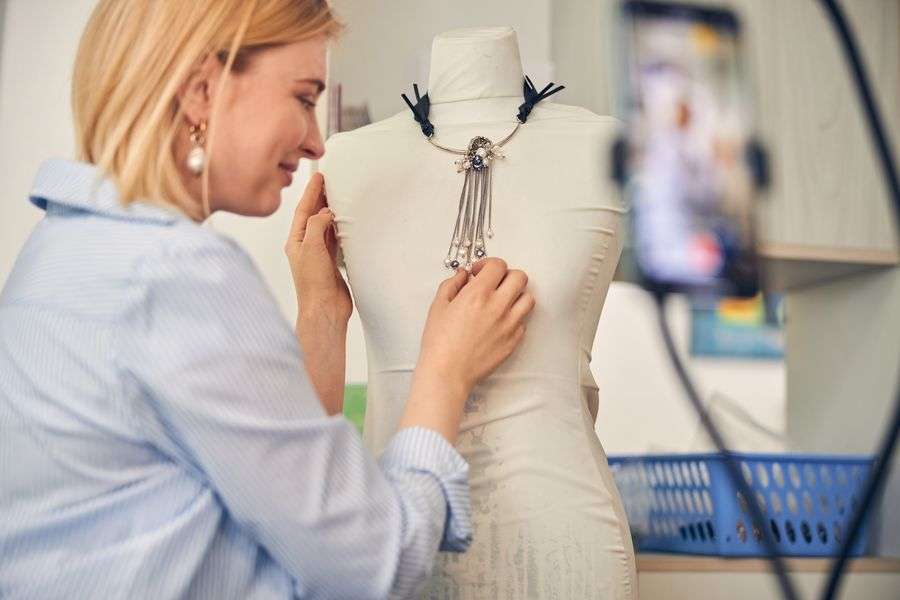 Going to trade shows, exhibitions, and fashion shows is a great way to connect with possible suppliers, discover trends, and learn about what is available. These usually bring together industry experts from all over the country and sometimes globally, so you can meet with many different suppliers and view a wide range of clothes.
Visiting these events is a good option, especially if you are not quite sure what you would like to sell and if you're not up to date with trends. It's also worth visiting these events at least once or twice a year to keep up to date with what is on trend, as the success of any fashion business lies in keeping up to date with trends.
5. Sourcing Agents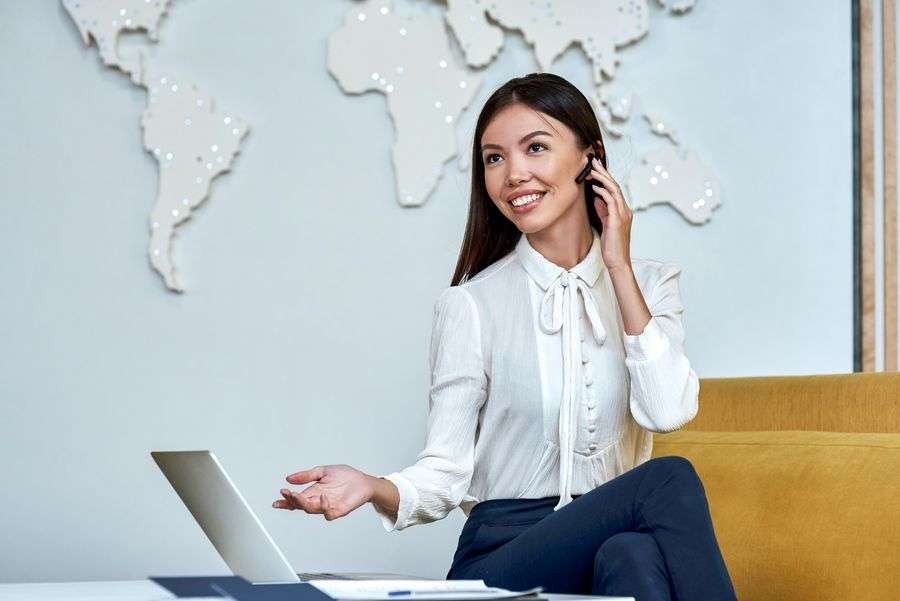 If you want to take the work out of looking for clothes yourself, you can use a sourcing agent.
To utilize this option, you need to be very specific about what you want. When you're looking for clothes yourself, you can have a vague idea and then browse websites, catalogs, and designer's portfolios and choose whatever you like or think may sell.
When working with a sourcing agent, you cannot be vague.
You must provide them with a detailed brief of the kind of clothes you are looking for. Be sure to provide pictures too. Giving your sourcing agent a vague brief is a recipe for disaster, because if it's too ambiguous, it's open to interpretation and the sourcing agent's personal taste, which can be very different from what you had in mind.
It's important to remember that a sourcing agent will charge for their services. It can be a flat rate or a percentage of your order, so you will need to factor this into your cost.
Final Thoughts
Launching an online boutique is an exciting venture, but its success is primarily determined by offering the right products at the right price.
There are various methods for finding vendors for your online boutique, and you must pick the technique that works best for you. You choose to buy products online from a marketplace in China, work with a local designer or manufacturer, scout clothes at tradeshows or fashion shows or go through a sourcing agent. 
Sources