Introduction – How Do I Use AI on My Photo? Discover the Magic with ZMO.AI
In the digital age, photo editing has become an integral part of our lives. Whether for professional use or personal social media profiles, everyone wants their photos to look stunning. Just a few years ago, this process used to be time-consuming, complicated, and often required expensive software. However, artificial intelligence (AI) has rewritten this narrative, making photo editing efficient and accessible. One standout tool in this domain is ZMO.AI, a feature-rich and user-friendly AI photo editor.
Understanding ZMO.AI
ZMO.AI is a powerful AI-generated Content Engine designed for everyone. It features a range of functionalities, including the ability to effortlessly remove anything unwanted from your photos in mere seconds, for free, through its Magic Remove function. But that's just the tip of the iceberg.
Consider a scenario where your perfect shot is marred by an unsightly background. Rather than dismissing the picture altogether, ZMO.AI's Background Remover makes it easy to eliminate and replace the background with another of your choice via the Background Changer feature. But don't just stop at changing the visuals; you can further modify the picture to suit your requirements just by describing what you need.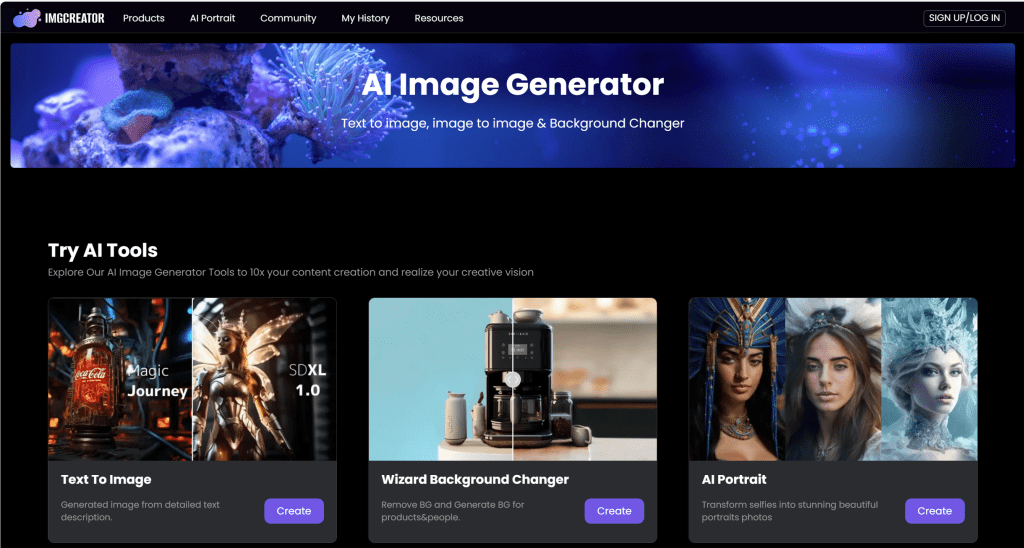 A Step-by-step Guide to Using ZMO.AI
Step 1: Accessing ZMO.AI
Firstly, head to the website [zmo.ai](https://zmo.ai/). The interface is intuitive and the features are laid out clearly.
Step 2: Choose Your Desired Function
Select the feature you want to use—be it the Magic Remove, Background Remover, or Background Changer.
Step 3: Upload Your Photo
Simply click on 'Upload' to choose the photo you'd like to edit. The photo will load onto the platform in a matter of seconds.
Step 4: Make Your Changes
Based on the tool you've chosen, you'll be able to make the necessary changes. The AI will do the heavy lifting, allowing you to make professional-grade photo edits without the typical complexity involved.
Following these steps, ZMO.AI empowers users to become their own professional photo editors. Additionally, if a particular functionality isn't readily available on the dashboard, simply describe it, and ZMO.AI will strive to provide the best possible image effect to meet your needs.
Why Choose ZMO.AI Over Other AI Photo Editors?
ZMO.AI distinguishes itself from other AI photo editors in several significant ways. Firstly, it excels in terms of efficiency, versatility, and user-friendliness, qualities that only a handful of competitors in the market can match. Catering to a wide range of users, from professionals to beginners, it also showcases an extensive suite of editing options.
The standout feature of ZMO.AI, however, lies in its utilization of powerful AI technology. This technological component not only supports the rich editing choices it offers, but also streamlines the overall user experience, making photo editing a seamless and automated process for all types of users. Whether learning the ropes or expanding professional skills, ZMO.AI users can deeply benefit from this innovative approach.
Conclusion
In this digital era, an effective photo editing tool is just as crucial as having a good camera. With ZMO.AI, you have a professional AI photo editor that caters to your every need. Experience the true potential of AI in photo editing and transform your photos into masterpieces with ZMO.AI.
FAQs
1. What is ZMO.AI?
ZMO.AI is a universal AI-generated content engine that offers various features to edit and modify photos.
2. What features does ZMO.AI offer?
ZMO.AI provides a range of features, including Magic Remove, Background Remover, and Background Changer, among others.
3. How do I use ZMO.AI?
Simply navigate to the website, select the desired function, upload your photo, and make your changes.
4. Is ZMO.AI suitable for beginners?
Absolutely! ZMO.AI is designed to be user-friendly, catering to both beginners and professionals.
5. How does ZMO.AI compare to other AI photo editors?
Considering efficiency, feature-richness, and user-friendly design, ZMO.AI stands out among its competitors in the market.