ImgCreator.AI : A User's Guide
ImgCreator.AI is an AI image generation tool. It can take a text description and convert it into an image, which is best suited for creating illustrations, anime, and concept design images.
You can also provide an image to it to edit any erased part of this anime image using a text description, just like text driven photoshop!
ImgCreator.AI's target audience are medium business and many individual customers. In this blog, I'll discuss everything you need to know about ImgCreator.AI, how to use it, its benefits, and its limitations.
How ImgCreator.AI Works
ImgCreator.AI Creates Images Using Text Prompts
Users can text descriptions to create anime images. You can just type a sentence or even a word to generate what you want to create.
For example, sometimes, you might think of how it will be when two cartoon characters combine in one person. This process can end up wasting thousands of versions that surprised us.
I feed ImgCreator.AI the prompt: a boy has the features of Doraemon and NARUTO. Let's check the results.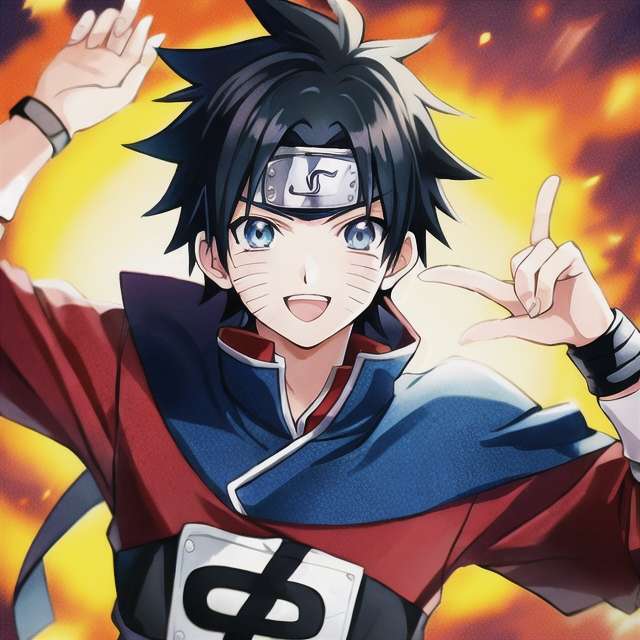 We can see although there is no blue suit or circle hands. The boy's face is with Doraemon's cat whiskers.
ImgCreator.AI Allows You To Edit Existing Images
If you already have an image, you can upload it on ImgCreator.AI and make the changes. You can quickly create multiple variations of the same image.
Unfortunately, you cannot directly use prompts when creating variations in images. Instead, ImgCreator.AI uses internal descriptions and overtones to generate prompts to create multiple images from the original.
Alternatively, you can use a text description to instruct ImgCreator.AI to make changes to your images. You can also use the eraser to eliminate parts of the image. For example, I rub the collar of that girl's original clothes and type " a girl wear necklace" . And ImgCreator.AI will replace it for you.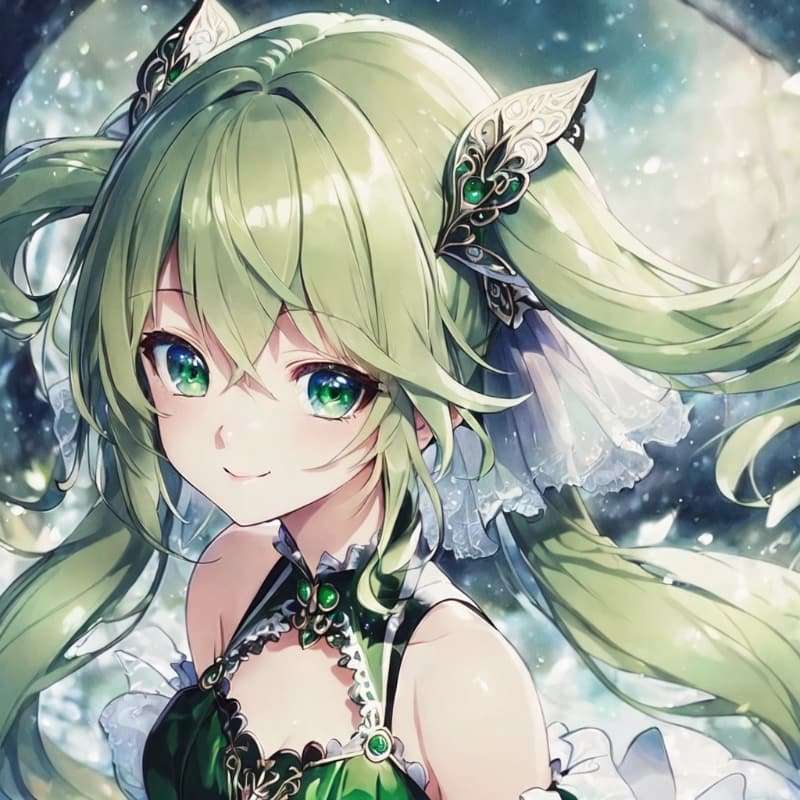 ImgCreator.AI Credits: How They Work
Credits are virtual currency for using the services offered by ImgCreator, such as downloading full resolution images after background removal. They can be used on ImgCreator.AI webpage.
Users signed up will receive 60 free credits in the first time and free credits won't be expired.
Every time you click "generate," you'll lose two credit. Each credit earns you two images from a single text description.
Once you exhaust the free credits, you'll need to buy ImgCreator credits. You can do this by clicking the "Get Credits" button on before your current credits count. You'll get 300 credits for $9.99.
How To Create Custom Art With ImgCreator.AI?
ImgCreator.AI is pretty user-friendly. Even if you're entirely new to the world of design, there's so much you can do with this AI image generator. Once you get the hang of the features, your only limit is your imagination.
Below are the basic steps for creating custom art with ImgCreator.AI.
Step 1.Create an account with ImgCreator.AI. Registration is easy and free. You can register on the web or mobile using your e-mail address, Microsoft account, or Google account.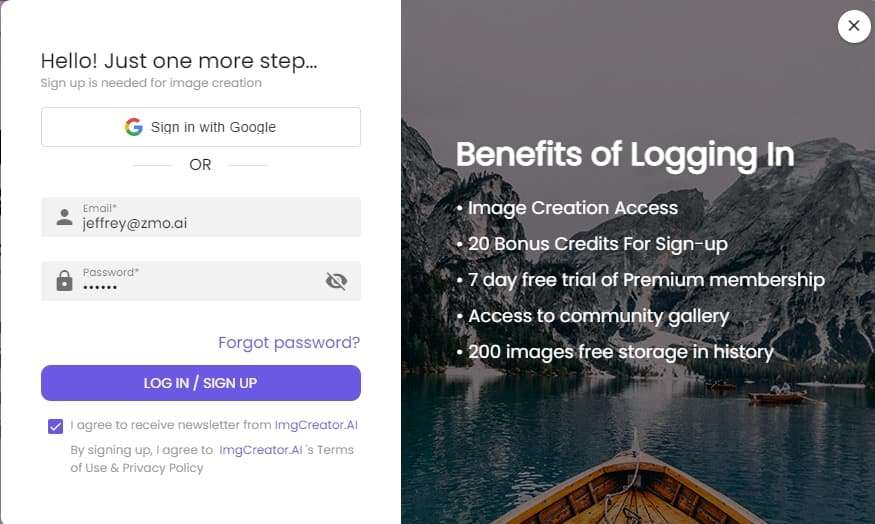 Step 2. You'll receive 60 free credits. These credits will not be expired after they are granted. Each credit gets you one generated image.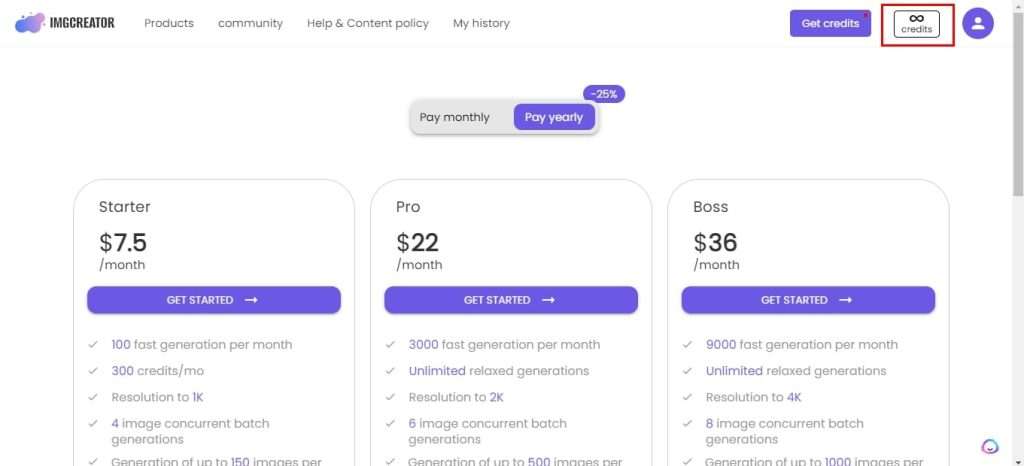 Step 3. Check the inspiration images to see the ImgCreator.AI artists' text descriptions.(Community). This helps you figure out the text prompts used to generate the image. You can also use the inspiration images as a jumping-off point for your own work instead of coming up with images from scratch.
Step 4. Consider a phrase you want to use to generate an image and type it in the search bar. Ensure you are as specific as possible because the AI will use the description as it is. For example, if you want a specific object in the foreground, you should say so. Otherwise, the AI will use its own interpretation, which may not align with what you have in mind.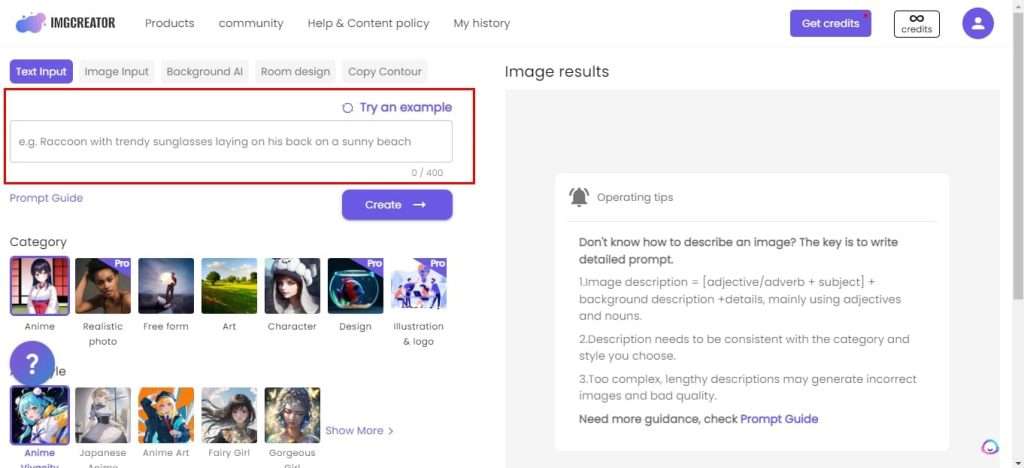 Step 5. Click "Generate" once you have typed your text description. Note that every image you generate costs one credit, so make everything in your description count.
Step 6. ImgCreator.AI will produce two image options. Review these images to see whether they fit your needs. You can also pick the one that matches your text search most closely.
Step 7. If none of the images meet your needs, tweak the search phrase. You can use the same text description but change the order of the words to see if that will produce better images.
Step 8. Check your image in the history. In the history, you can manage each picture. You can delelte the pictures that are unsatisfying. What's more, in history, pictures are devided into different groups accroding to their types, making your history a gallery.
How To Generate the Best Images Using ImgCreator.AI
The importance of prompt must be mentioned when using text to create anime images.
In sum, the prompt can be concluded into this formula =object in detail +background+ style + artist + order of each part
In this part, we will introduce some key prompts that you can add to your sentence.
Artists
Gorgeous Backgrounds
Retro Style
Futuristic Style
Gorgeous Anime Backgrounds
Here are some recommendations for locations that can offer artistic and excellent inspiration if you're seeking to incorporate a visual element into your picture.
Try places like:
Coffee shop
Tokyo city
The beach
Classroom
The Train Station
Basketball Court
City landscape
The Space Station
Mt Fuji
Japanese Temple
Floating Castle
Underwater World
Torri shrine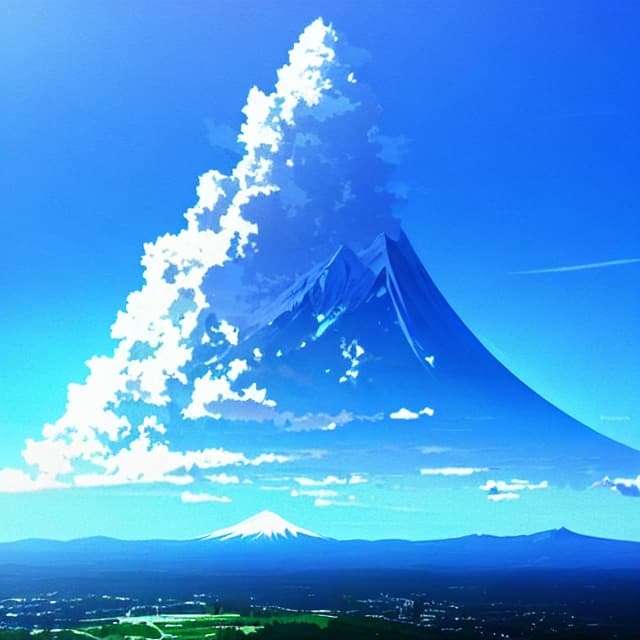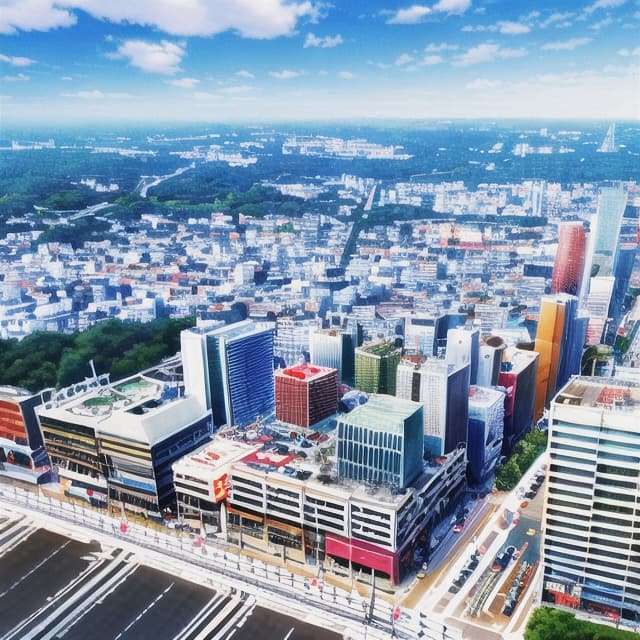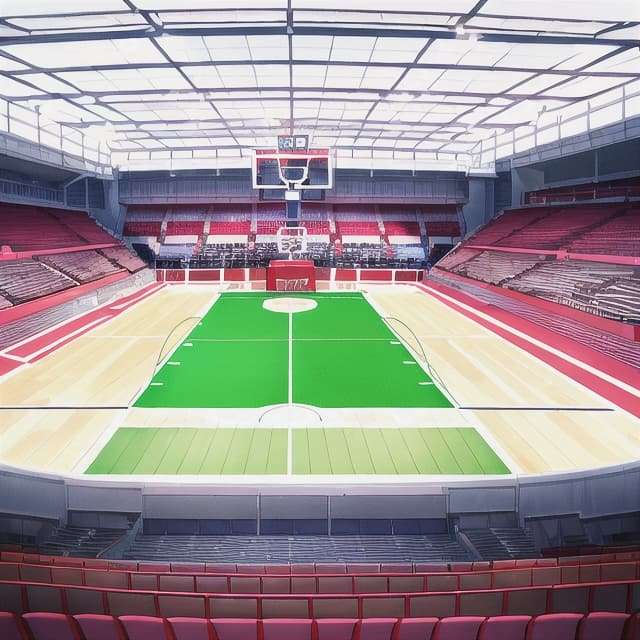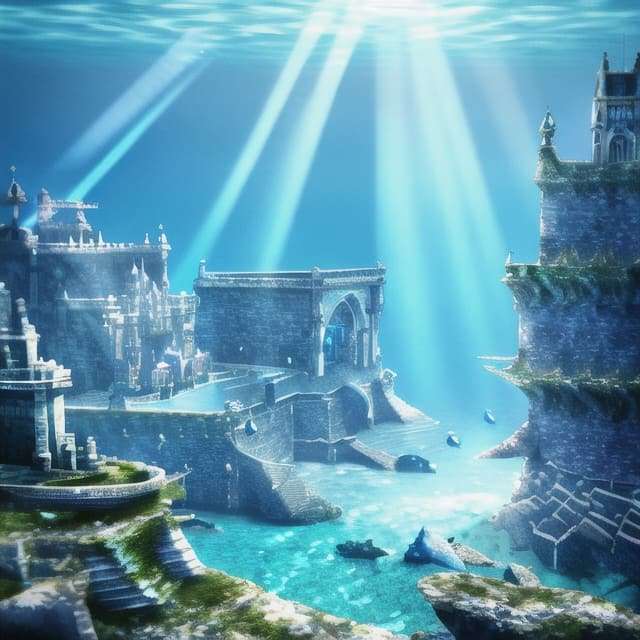 Name Specific Artists to Guide AI art generator
AI art generator is capable of doing more than emulating specific styles or mediums; it can even mimic specific artists if you want to do that. You should definitely try throwing "by (Artist Name)" into your prompts if you haven't already.
It tends to produce dramatic results. Don't be afraid to combine artists that wouldn't normally go together, either. Oftentimes AI art generator will combine their respective styles in exciting and unpredictable ways.
For example, I will add the one of the most popular painters in the world: 'Vincent van Gogh' into the prompt. Let's find out what amzaing result will get.
Surprsingly! It works finally! I almost notice the curly cloud in Van Gogh's painting《The starry night》.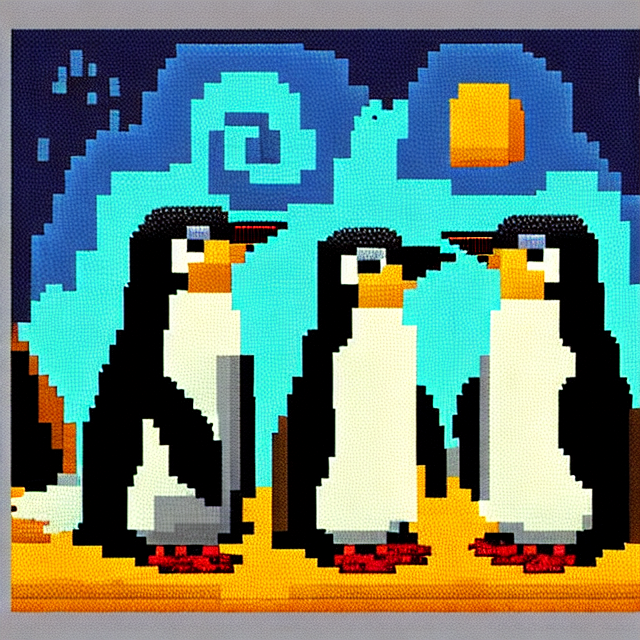 If you aspire to produce exceptional anime via ImgCreator.AI, one of the uncomplicated techniques to adopt is to incorporate the moniker of an artist from your desired styles in your prompt.
To assist you in this endeavor, I have compiled a roster of the most prominent and distinguished artists of all time.
Makoto Shinkai (Anime)
Hayao Miyazaki (Anime)
David Hockney(oil painting)
Roy Lichtenstein( pop art)
Claude Monet(Impressionism)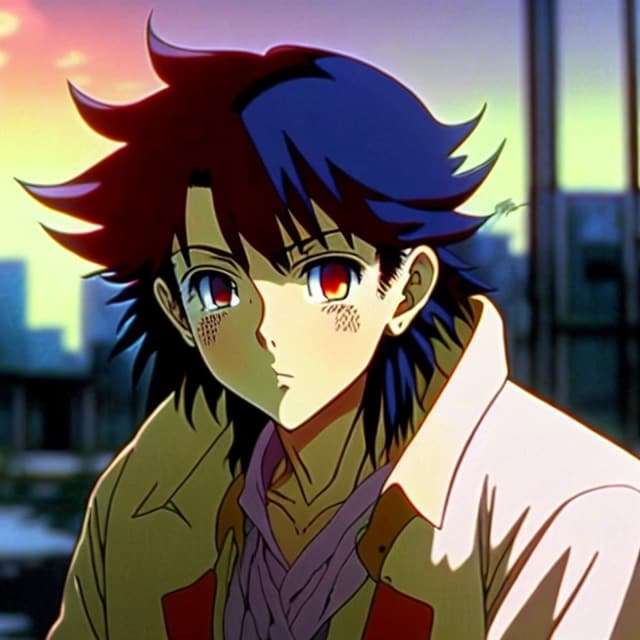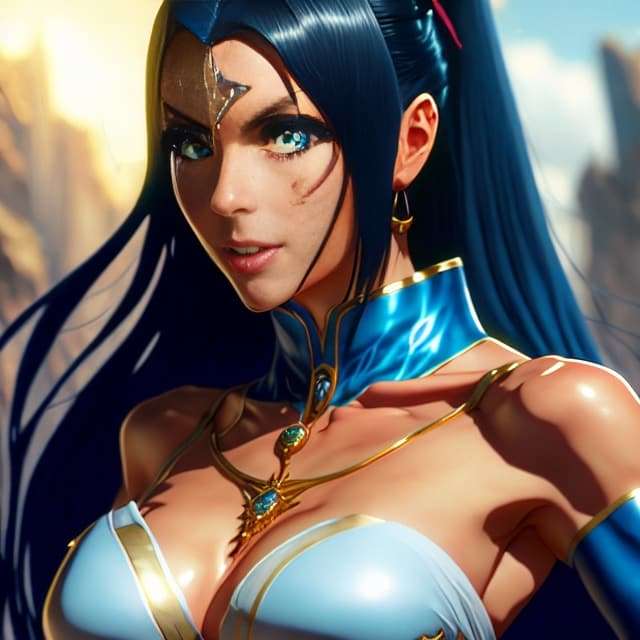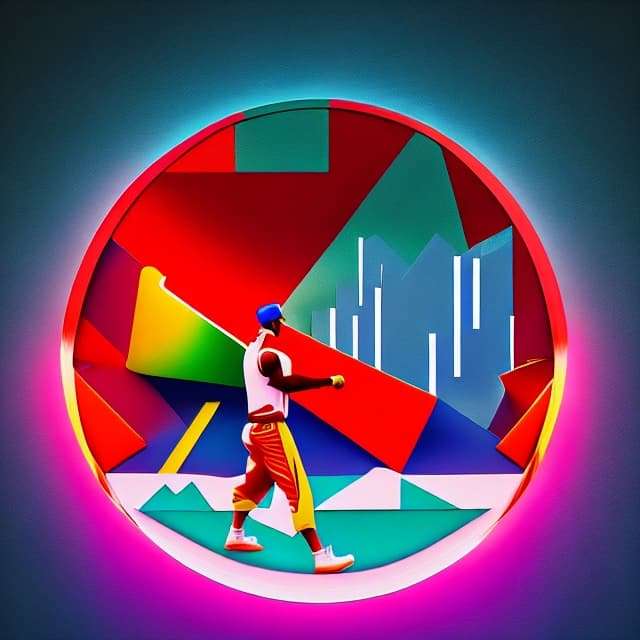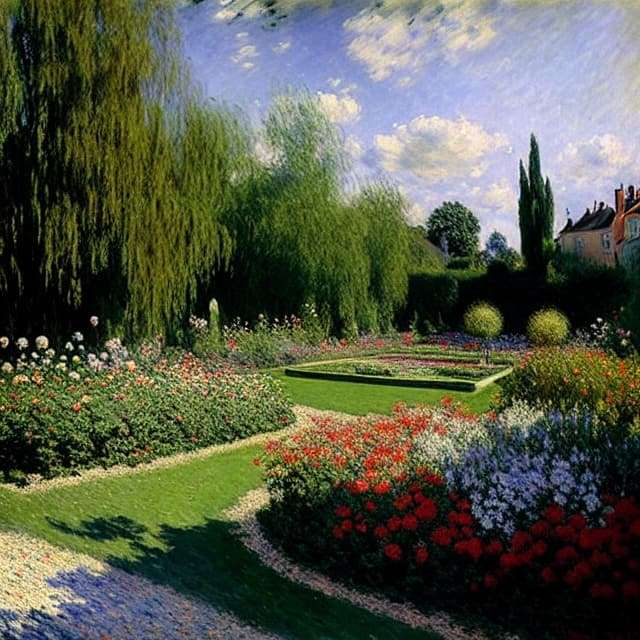 Retro Style
Let's take a trip down memory lane and revisit the past. To achieve a vintage anime aesthetic, consider incorporating the following elements:
Year like 1960s, 1970s,1980s,1990s
vintage
Retro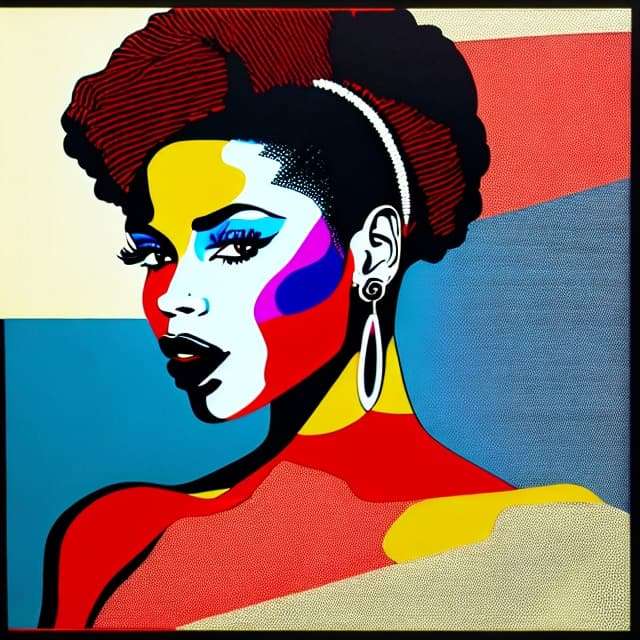 1980s robot panther ravage growling on a mountain cliff, greg rutkowski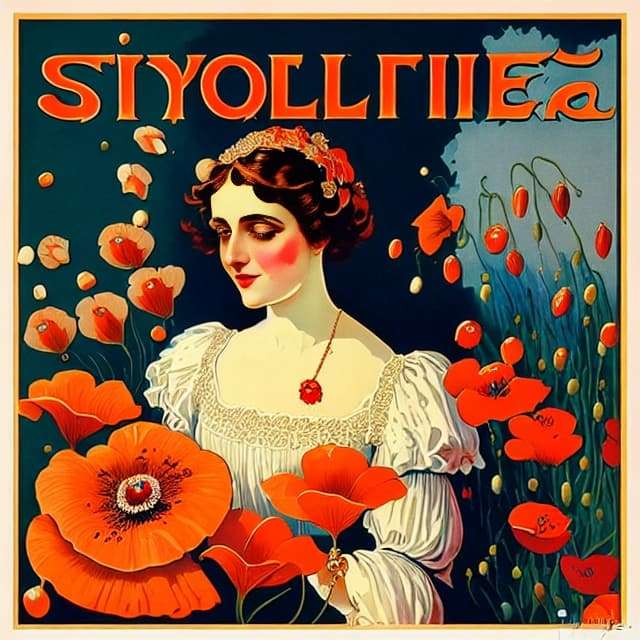 Futuristic Style
Apart form style for — it looks amazing! Give their clothes a go and you'll definitely be impressed.
3D Printing
Virtual Reality Cinema
Nanoart
Ferrofluid Art
Digital Graffiti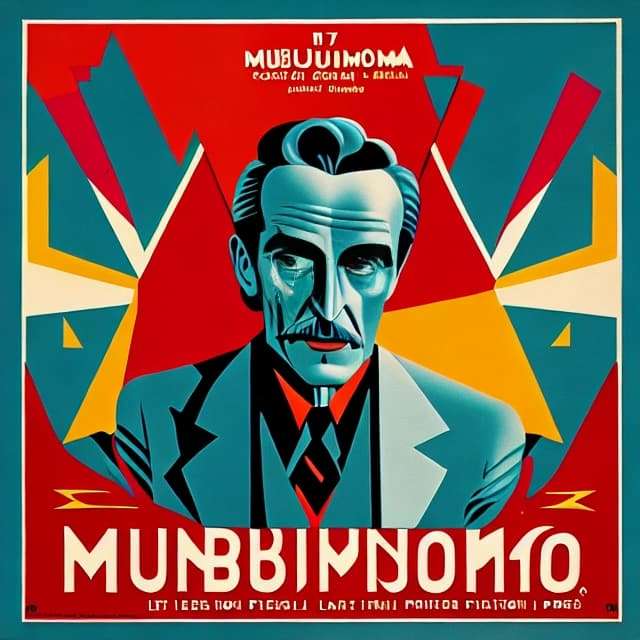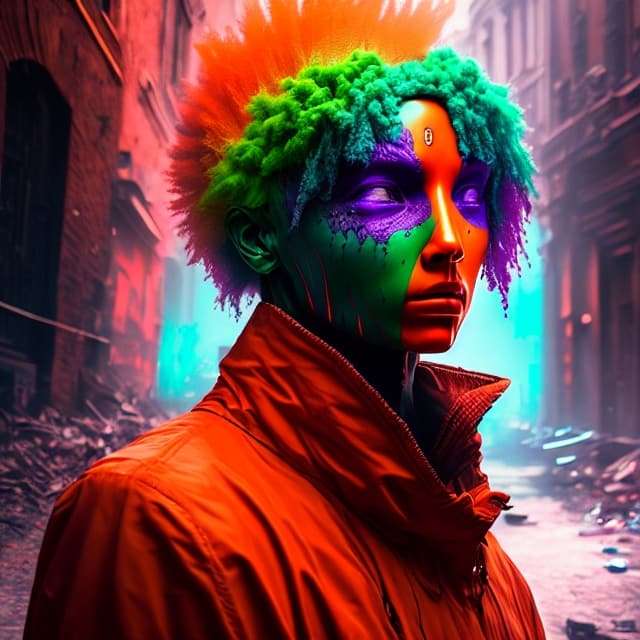 How To Tweak your image Using ImgCreator.AI
Once the images are ready, you can upscale the image of your choice or generate further variations of one of the options using the buttons underneath.
Use the upscale buttons to give further detail to one of the images.
1、Find the row of buttons under the image. The first button is"ehance", which means adding extra details to the original picture.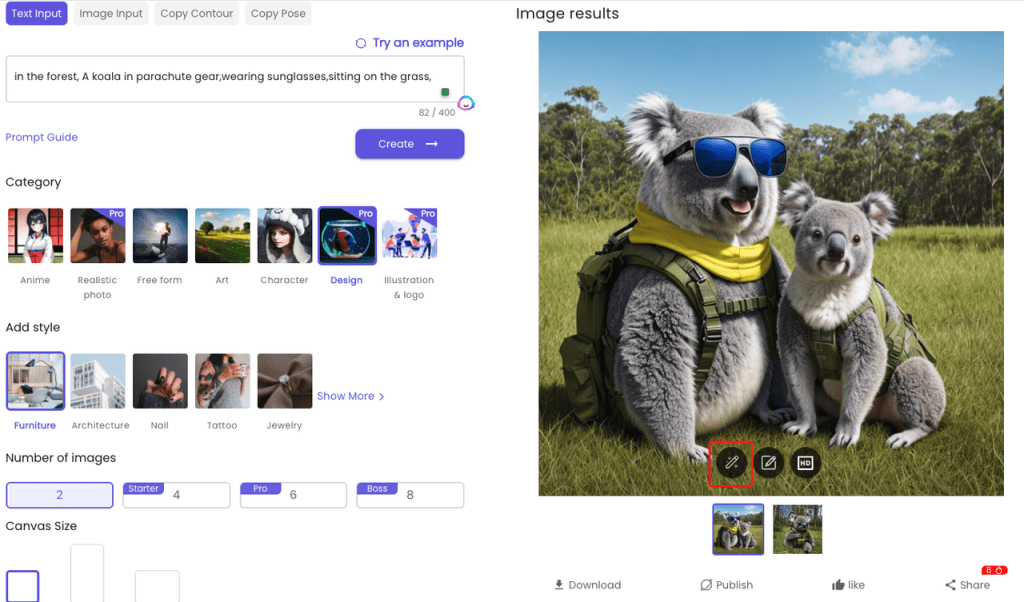 2、The third button is"upscale", which means increasing the resolution of pictures to 4k.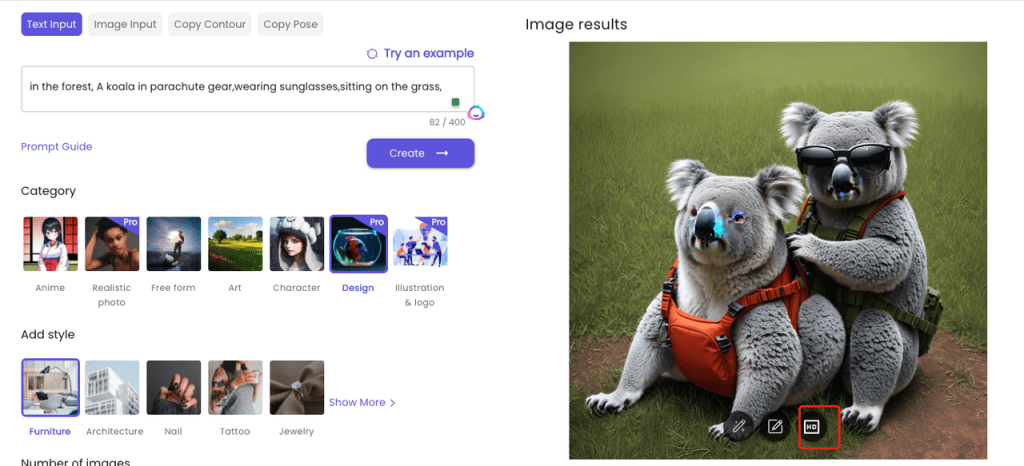 How to outpaint images with ImgCreator.AI
AI-Fill
ImgCreator.AI allows you to expand your images without distorting their shape. It also enables you to easily change the background of newly cut elements.
To use this function, choose 'Infinite Image' , select the area you want to expand, and click generate. Again, you can choose from several different results and pick the best one for you.
For example, I remove the background of its original photo, choose 'Infinite Image' and 'select whole canvas'. At the same time, type what you want it to be, like, "a cat is sitting in a palace".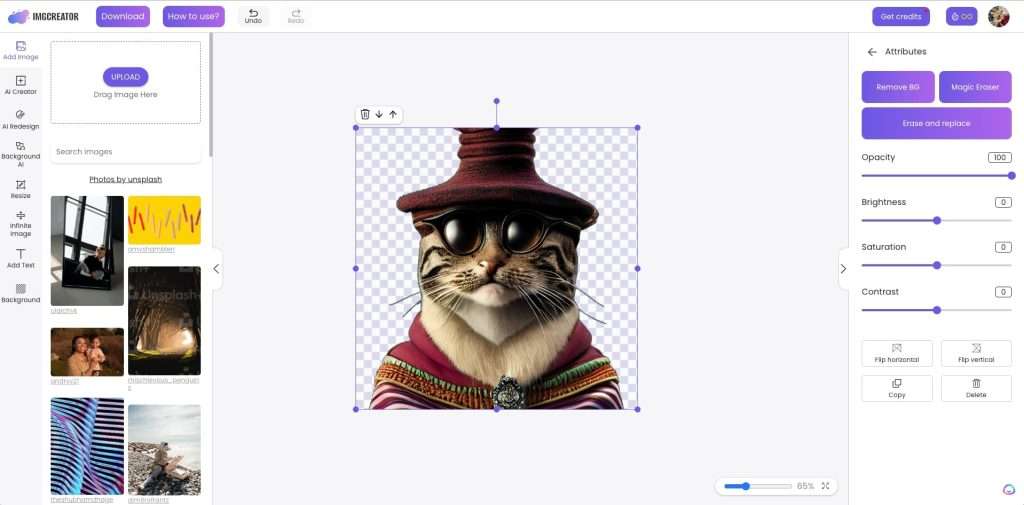 Additionally, AI Designer's AI-FILL function expands the picture while preserving its original lighting and shadow. This ensures that the output maintains a realistic and consistent appearance with the original image.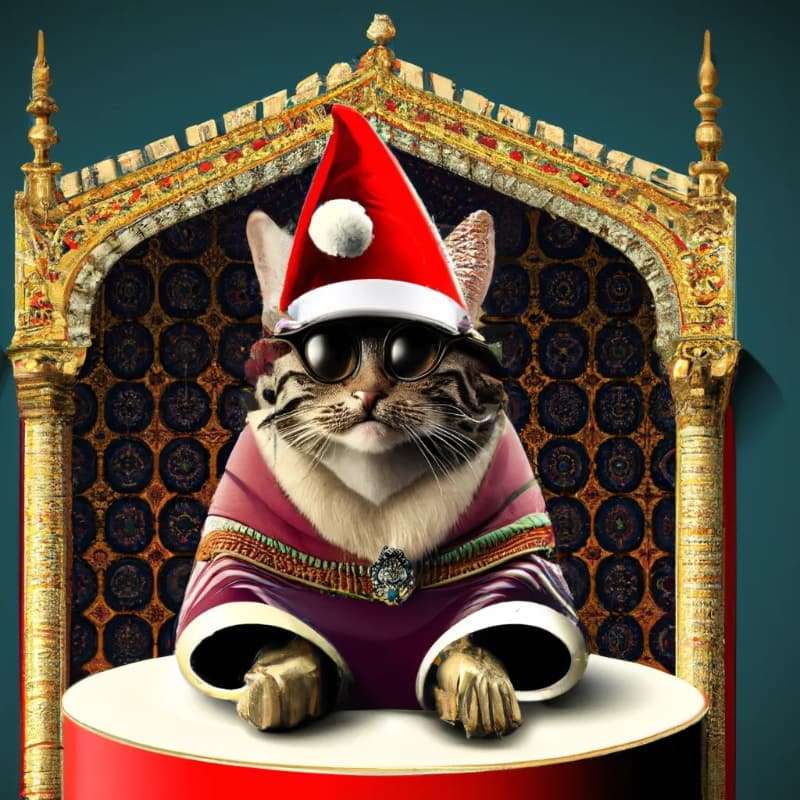 One-click Background Removal
AI Designer makes it easy to remove backgrounds in just 3 seconds or less.
You can easily create a transparent background or change it to any image of your choice.
This feature is perfect for creating professional-looking banners, visual presentations, product catalogs, and graphics.
Remove backgrounds quickly and easily with one click, even for complex images. AI Designer's AI assistant accurately identifies the target elements and precisely cuts them out, so you can place them in the desired location without any hassle.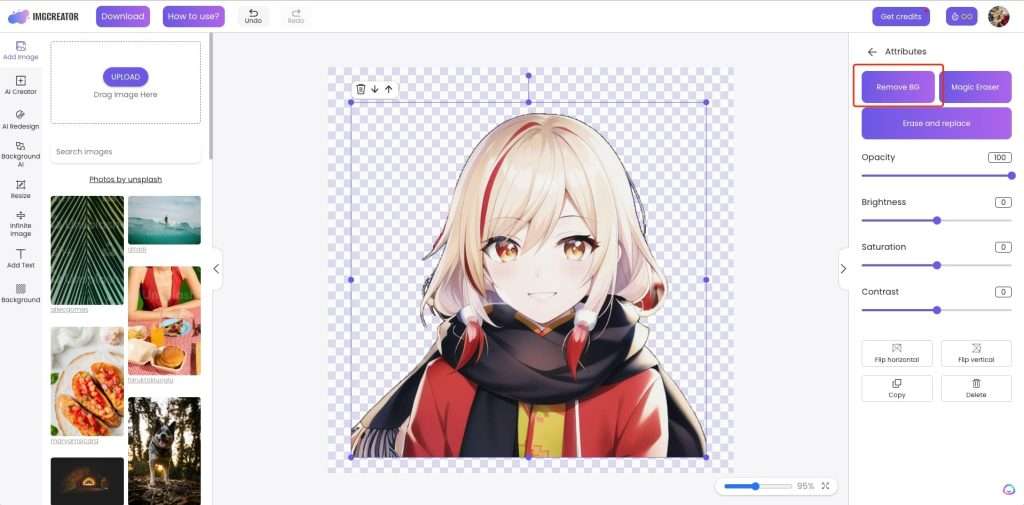 How to inpaint with ImgCreator.AI
Erase and replace
With AI Designer robust ai editor, you may add, remove, or modify any portion of the image.
Erase the area you wish to alter with your mouse, provide a description, then click "generate" to see the results.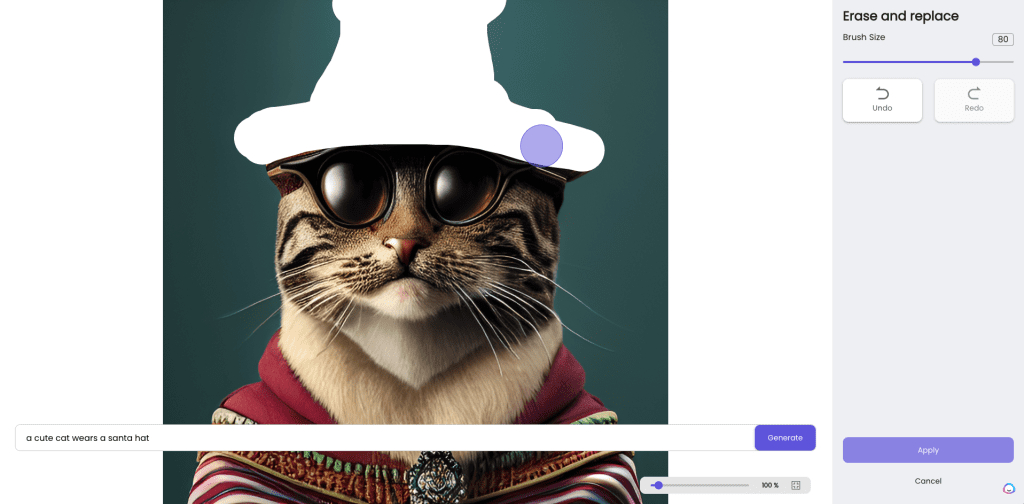 For instance, you may erase the santa hat of this puppy and enter "a wears a Chrisymas hat" in the text description field. Based on your description, you will receive two outcomes; choose the one you like best, or regenerate to find better ones.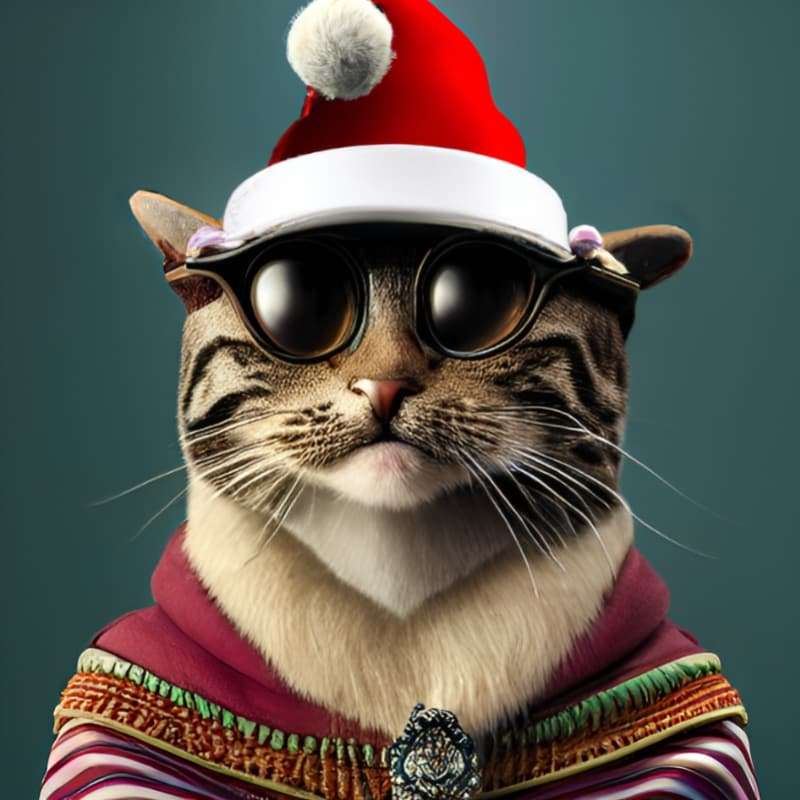 Advantages of Using ImgCreator.AI
Styles can be selected directly. You don't need to have an artist's keen eye for detail. You just need to choose that style, for example, a beard is a kind of facial hair, as opposed to a dark blob attached to a man's chin. This feature is extremely useful for new player.
You can choose image numbers relating to the text description you used. I think, Four is enough to give you options to work with, but not so much that you'll get overwhelmed.
It's user-friendly. Whether you're a complete beginner or an experienced professional, you can easily find your way around the interface.
It saves time. ImgCreator.AI takes approximately 1 minutes to generate images that would have taken hours for even a skilled artist to do by hand.
You can make variations to images while retaining their primary features and styles. If you want to add a classic twist to a modern look or vice versa, you can easily do that with ImgCreator.AI.
You have a lot of free credits. New users get 60 free credits.
Limitations of ImgCreator.AI
No community. Unlike Midjourney, the conmmunity function is restricted within likes, share. Users can not get innovative thoughts through interaction.
A little unstable. However, I did encounter some issues with website stability during my experiments. Specifically, the generation process became stuck, requiring a page refresh, which could take several minutes to complete.
Restricted generating times. The free version restricts generation to only 30 times per day, but upgrading to a higher tier allows for a daily limit increase of up to 800.
Conclusion
ImgCreator.AI is one of the best AI art generators.
It empowers people to express themselves regardless of their artistic talent. As a result, it's pretty useful for creatives across various industries, although you cannot directly profit from the images themselves.