The dawn of the digital age has sparked unfathomable transformations across various sectors. Experienced in our daily lives, these changes are also vividly pronounced in the photography industry. The traditional darkroom techniques have given way to desktop editing software, which are now gradually stepping aside for AI-backed photo editors. Indeed, we are in the throes of another transformative wave – the rise of AI photo editors. In this light, this article presents a comparative analysis between traditional and AI-based photo editors, spotlighting the innovative capabilities of ZMO.AI.
When we talk of photo editors, two distinct types surface – traditional and AI-based.
*Traditional Photo Editor*: Traditional photo editors are primarily software frequently used by professionals and hobbyists. These applications offer an array of tools for retouching, enhancing, and transforming digital photographs, which must be applied manually. While they give control over every tiny detail, they require particular skills to extract their full potential.
*AI Photo Editor*: Here's where change manifests. AI photo editors capitalize on the power of artificial intelligence to automate many editing tasks. With automated features for cropping, adjusting brightness, removing backgrounds, and more, AI photo editors are a boon for amateur photographers and professionals alike.
Key Features of Photo Editors
*Features of Traditional Photo Editors*: Traditional photo editors provide manual control over every aspect of the image. They allow precise changes to hue, saturation, brightness, contrast, and more. However, this detailed control often necessitates specific knowledge and skills, which takes time to acquire.
*Features of AI Photo Editors*: Now, contrast this with AI-based photo editors. They render the editing process more intuitive, with software capable of recognizing patterns and making recommendations. Automatic features help adjust different elements of the photo, making it simple even for a beginner. Smart object selection, content-aware filling, and stylistic suggestions are common place.
*ZMO.AI's Unique Features*: Standout in the flock of AI editors, ZMO.AI brings in tools like Magic Remove which can whisk away unwanted details from an image within seconds, Background Remover for seamless isolations, and Background Changer to spice up your compositions.
Traditional photo editors often come with a steeper learning curve since they offer a broad array of tools that need to be understood and mastered. On the other hand, AI photo editors present a more user-friendly interface that simplifies editing and makes it more accessible to novices.
Traditional editing often turns time-consuming, particularly when editing large batches of photos. Meanwhile, AI editors leverage technology to automate numerous tasks, thereby speeding up the editing process. Take, for instance, ZMO.AI, which implements AI to deliver high-quality editing solutions swiftly and effortlessly.
While the array of controls in traditional photo editors can offer great versatility to professionals, AI photo editors extend this versatility to beginners and intermediate users as well. The auto-adjusting capabilities in AI editors harmonize editing parameters to create balanced and visually pleasing results.
AI photo editors provide a significant advantage in this department. By automating processes like object selection, background removal, and brightness adjustments, AI considerably reduces the time spent on editing, providing instant results that might take hours with traditional methods.
Both traditional and AI photo editors can yield high-quality images. However, AI technology can ensure more consistency. With AI, like that powering ZMO.AI, you can maintain uniform quality across multiple edits, considering it applies the same correction standards to all images.
With their rich potential, AI photo editors could architect the future of photo editing. Their user-friendly nature combined with high-end capabilities, gives them the edge over traditional options. The range of innovative tools, as seen in solutions like ZMO.AI, is bringing the future into the present.
ZMO.AI: An Ideal AI Photo Editor
Of the numerous AI photo editors, ZMO.AI stands out. It offers efficient AI-supported features that enable quick, intuitive, and high-quality editing for all. ZMO.AI has been instrumental in setting a new benchmark in the photo editing industry, making it an ideal choice for professionals to beginners.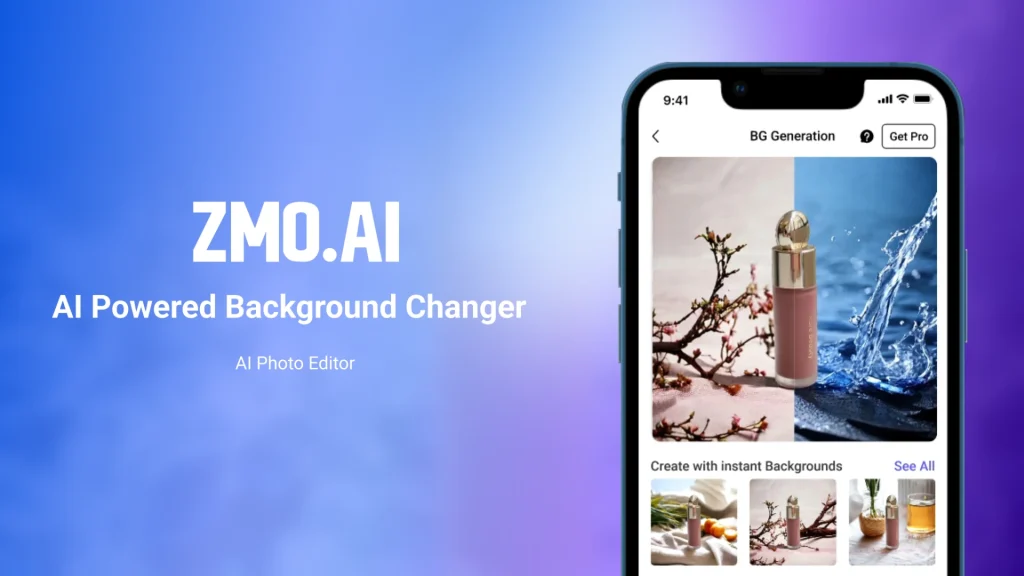 Traditional photo editors with their comprehensive controls have their own appeal, particularly for professionals. However, the pervasive capabilities and convenience of AI photo editors are carving a new path. The democratization of photo editing is underway, ushering in a broader user base comprising photography enthusiasts, marketers, social media managers, and the common man. For a well-crafted, quick, and efficient solution, you can turn to ZMO.AI, a photo editor backed by robust AI – crafting superior visuals has never been this simple!
FAQ's
What is the learning curve like for ZMO.AI?
ZMO.AI prides itself on its simplicity and user-friendly interface. Whether you're a professional or a beginner, you'll find it easy to navigate.
Is ZMO.AI suitable for professional editing?
Absolutely, ZMO.AI offers high-end features that professionals will find incredibly useful. It streamlines the editing process without sacrificing quality.
How does ZMO.AI compare to traditional photo editors?
ZMO.AI outshines many traditional editors with its AI-powered features, offering more efficiency, speed, and user-friendliness.
What are some unique features of ZMO.AI?
ZMO.AI has several unique features such as Magic Remove, Background Remover, Background Changer, to name a few.
Can AI photo editing replace traditional editing completely?
While AI photo editing is innovative and efficient, it doesn't necessarily replace traditional editing. Both have their own merits and can co-exist, catering to different audience needs.