Introduction: 12 Best Websites to Change a Picture Background in 2023
In the ever-evolving digital age, photo editing has become a necessity. Individuals and professionals alike often find themselves in need of modifying an image, be it for personal use, social media, or business promotion. Among the most sought-after alterations is background removal or replacement. In this article, we explore a selection of twelve notable tools that offer impeccable features for background image editing. Each platform offers unique qualities, ranging from user-friendly interfaces to sophisticated artificial intelligence utilities, catering to beginners and avid users alike.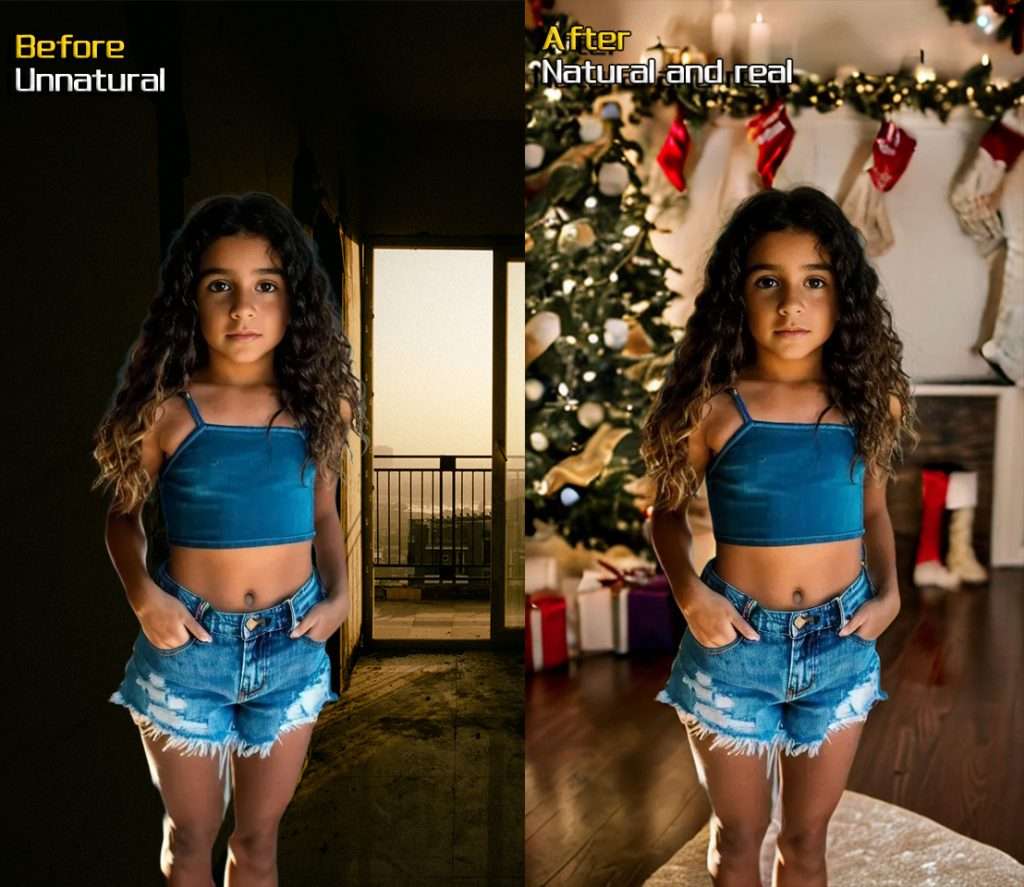 ---
Outline of Content
I. Introduction
II. Overview of individual tools:
Remove.bg
Wondershare Pixcut
Clipdrop
Fotor
Retoucher
inPixio
LightX
PhotoRoom
ZMO.AI
Canva
PicsArt
Photoshop Express
III. Conclusion
Ⅳ. FAQs
---
1. Remove.bg
Removebg is an outstanding platform that facilitates the alteration of background images. This tool, which is accessible for free, provides users the ability to streamline the task of image editing. By simply uploading an image to the platform, users can effortlessly choose and apply their desired backgrounds.
Moreover, Removebg is not just notable for its ease of use, but also for its efficient operation. The process of transforming image backgrounds can be completed in a matter of just a few minutes. This makes it an ideal tool for those requiring a swift and convenient solution for image editing tasks.
Features & Benefits:
Background replacement is straightforward.
An extensive array of enticing templates to select from.
Option to remove the background altogether for transparency.
The entire process is concluded swiftly, making it an outstanding choice for professionals.
2. Wondershare Pixcut
Don't fret if your PhotoShop skills are not up to par; that's where Wondershare Pixcut comes in. This user-friendly software streamlines the process of altering image backgrounds into a matter of a few simple clicks. It offers an easily navigable platform that turns image editing into an effortless task, eliminating the need for advanced technical skills.
In addition to its simplicity, Wondershare Pixcut is packed with impressive features that elevate the quality of its service. Users can instantly upload and modify the backgrounds of their images for a more polished result. This empowering tool delivers high-quality outputs, transforming an ordinary picture into a professional-grade photo with the swap of a background. By offering a balance of user-friendliness and high performance, Pixcut is an ideal option for both beginners and more experienced users alike.
Features & Benefits
AI technology aids in cutting out objects from the images seamlessly.
Users can choose from a wide range of background images available.
Choose the size of the downloaded images as per the user's needs.
Impressive customization with resolution adjustment, the addition of shadows, etc.
3. Clipdrop
Use Clipdrop to substitute your background images – a dependable and intuitive photo-editing application. With this tool, you can generate appealing visuals in mere seconds.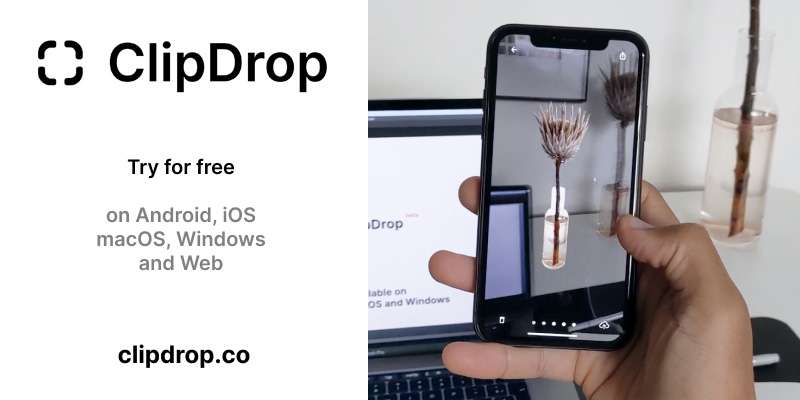 With Clipdrop, background replacement is a breeze. Users only need to upload the desired images, follow a few steps, and voila – the background is altered. The platform provides both free and paid services; simply sign up and commence your image editing instantly.
Features and Benefits:
Enjoy drag and drop functionality for convenient image background editing.
Utilize provided examples to kick-start your image editing journey.
Trusted by a diverse user base of professionals and novices alike.
Boasts a user-friendly interface, rendering it an optimal choice for beginners.
4. Fotor
Fotor stands out with its unique background changer, a feature that gives its users the ability to effortlessly replace the backgrounds of their images online. This tool streamlines the editing process, transforming various types of images in just a few clicks and making it a fundamental resource for creative individuals.
Recognized around the globe as a leading application in the aspect of background image alteration, Fotor offers users a remarkable selection of environments to choose from. These diverse backgrounds can be used to prominently enhance the aesthetic appeal of your photos. Coupled with its intuitive interface, Fotor enables you to breathe new life into your images, thus taking your photo editing experience to the next level.
Features and Benefits:
Its AI-powered mechanism allows background replacement with just a click.
The convenient drag and drop option simplifies the process of background alteration.
Background options encompass patterns, textures, solid colors, and more.
A complimentary trial is available for users to experience the application's capabilities.
5. Retoucher
Retoucher stands out as a superior background image changer that simplifies the process, requiring no signup. Its range of enticing templates broadens your creative possibilities.
Effortlessly alter your background images with Retoucher, navigating through its user-friendly interface without stumbling upon any intricate steps.
Features & Advantages:
Offers two methods for altering background images: using the camera or uploading a photo.
Simplifies the addition of new backgrounds to enhance the image's overall appeal.
Presents an impressive assortment of professionally designed templates – perfect for product images.
Enjoy unrestricted access to the tool without any signup requirement.
6. inPixio
inPixio is a user-friendly online tool designed to effortlessly change the background of your images. The process is straightforward and the resulting image quality is impressive.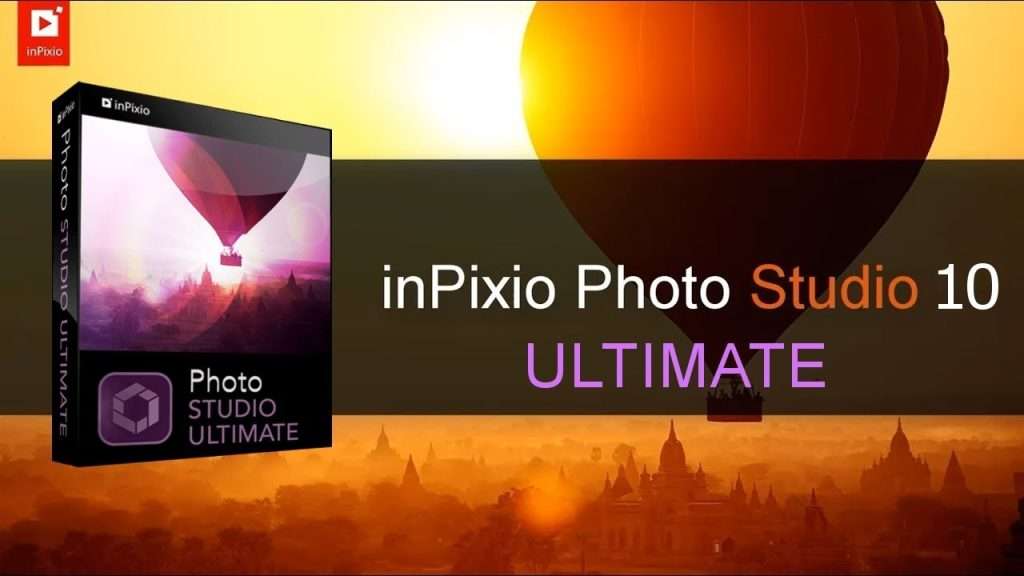 Highly recommended for photo editing, inPixio boasts a well-loved, uncomplicated user interface along with a wide variety of templates to choose from.
Features and Benefits:
Leveraging powerful AI technology, inPixio allows you to easily remove backgrounds, eliminating the need for time-consuming editing.
The tool makes it simple to add new backgrounds of your choice to your images.
With just a few clicks, your goal is achieved.
InPixio is available free of charge and is decidedly user-friendly.
7. LightX
LightX offers a comprehensive platform for inventive photo editing. This website allows its users to blend photos, experiment with double exposures, and utilize a spectrum of tools and effects to personalize their images.
Its standout feature for background removal amalgamates a lasso, smart eraser, and detail tools. This guarantees meticulously spotless and accurate image boundaries. Another notable tool, the Magic Brush, gives users the ability to alter an image's background smoothly without affecting the foreground subjects. As a result, users have the flexibility to remove or modify the background as they see fit.
However, like any software, LightX has its set of constraints. In contrast to PhotoDirector, it lacks miniature selection tools designed explicitly for meticulous section editing. Furthermore, restrictions on adjusting the image's positioning mid-editing can introduce a heightened challenge in completely eliminating remnants of the initial background.
Features and Benefits:
Equipped with an array of additional photo editing tools
Efficient and intuitive interface for quick editing
8. PhotoRoom
PhotoRoom is a user-friendly app that gives users the ability to change the background of their photographs. Its unique feature lies in providing a variety of preset backgrounds, which makes it handy for those wishing to swiftly change the atmosphere of their pictures. Additionally, it offers an exciting personalization feature, enabling users to upload their own images for use as custom backgrounds.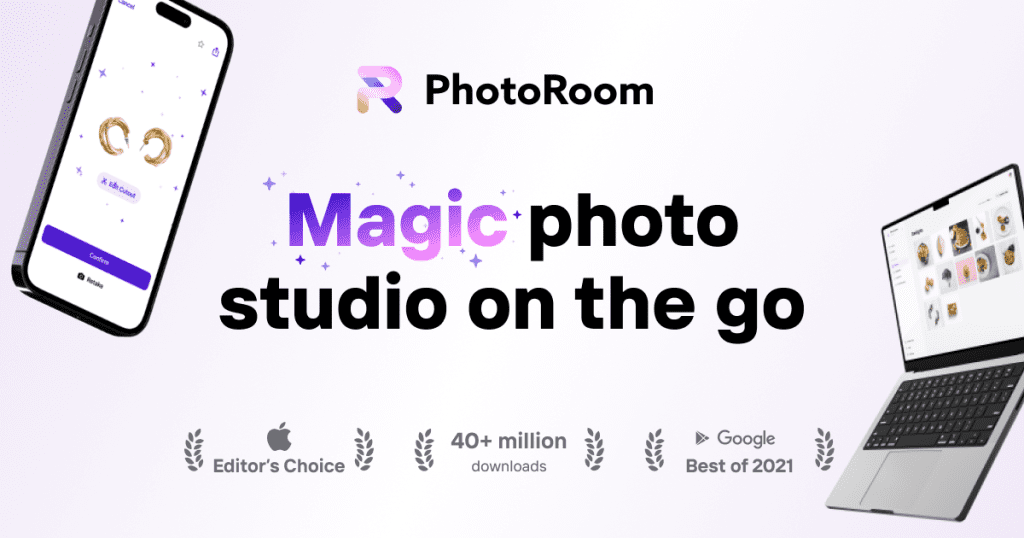 The app also goes beyond just background alterations, encompassing features designed to further enrich your photos. It allows users to dress up their photos with text, offering an opportunity to add a message or enhance the visual appeal. Moreover, Photo Room includes the functionality to add stickers and several other effects, making photo editing a playful and creative endeavor.
Key Features:
Automatic detection and cropping
Stylish background templates
Ideal for product photography and profile picture editing
9. ZMO.AI
ZMO.AI Models have secured a praiseworthy spot on our list, largely due to their impressive AI-powered capabilities. They specialize in a range of tasks from seamlessly removing unwanted objects from images to effortlessly changing image backgrounds. This combination of machine learning and graphic design results in a streamlined and efficient editing process.
Choosing ZMO.AI Models allows users to leverage the potent powers of artificial intelligence directly at their disposal. The immense potential of this platform unveils a realm of creativity that surpasses traditional image-editing confines. Its efficiency and capabilities lay the foundation for infinite artistic possibilities, giving a formidable edge to any creative project.
Features and Benefits:
ZMO.AI Models: Advanced AI technology, accurate background management
User-friendly interface for thorough, fast editing
10. Canva
Canva is a highly utilized and effective tool for modifying your image's background. Best known for its layout functionalities, Canva enables you to remove the background from your selfies and then offers the option to integrate one of their pre-existing templates.
Given the nature of Canva's features and capabilities, it is better suited for a larger tablet screen. This trait may render it less user-friendly on mobile devices.
Features and Benefits:
Intuitive user interface
Accessible through both the web and its exclusive app
Automated detection and cropping
Requires manual insertion of background styles
11. PicsArt
PicsArt offers features that elevate ordinary images into exceptional masterpieces. Its primary charm lies in its user-friendly interface, enabling users to tweak and enhance their photographs with efficiency.
PicsArt's vast array of tools includes standout features such as effortless background-swapping with a single tap. This function provides users with the capability to instantaneously alter their pictures' ambiance and context. Whether you seek an elegant background for a product photograph or simply aim to create more aesthetically pleasing visuals, PicsArt fulfills this requirement flawlessly.
Features and Benefits:
Automatically detects and trims images,
Includes eye-catching designs such as marble and sky,
Facilitates diverse background color changes.
12. Photoshop Express
As a leading software in the photo editing industry, Photoshop Express, especially its variant Adobe Photoshop Express, is renowned for its sophisticated background removal capabilities. This application extends three key methods for background editing: complete elimination, subject isolation, and background isolation.
Despite its somewhat limited stylistic diversity and the difficulties beginners may encounter due to its professional orientation and associated costs, Adobe Photoshop Express offers a set of remarkable features.
Features and Benefits
Intelligent detection and automated cutting
Triple approach to background removal
A curated selection of backdrop styles, albeit limited
Conclusion
In conclusion, the selection of online tools available for image background editing is extensive and varied to meet diverse user requirements. These tools, including ZMO.AI, Removebg, Wondershare Pixcut, Clipdrop, and others mentioned, provide unique functionalities that facilitate a smooth and efficient editing process. Depending on users' specific needs such as ease of use, complexity, AI capability, template variety, and speed, there is a tool that perfectly aligns with their editing objectives. Whether you are a professional looking for advanced features or a beginner who wants a user-friendly platform, there is a tool to revamp your images and meet your photo editing needs.
FAQs
What unique feature does Photo Room offer regarding changing the photo backgrounds?
Photo Room offers a highly user-friendly feature that lets users select from an array of preset backgrounds, adding a unique touch to their pictures.
How can users personalize the backgrounds of their photos using Photo Room?
The app provides an exciting personalization feature that allows users to upload their own images to use as custom backgrounds.
What additional features does Photo Room provide to enhance the quality of images?
Beyond just background changes, Photo Room also includes features such as the addition of text and application of stickers and various other effects, making photo editing more enriching.
How can users add text or messages to their photos using Photo Room?
Users can easily add text or messages to their photos in Photo Room, which provides a straightforward interface for text addition, thus enhancing the visual appeal or generating a personalized message within the image.
Can users add stickers and other effects using Photo Room, and if so, how?
Yes, Photo Room offers the functionality of adding stickers along with several other effects. These tools are readily available within the app's editing interface, providing a fun and creative photo editing experience.