Introduction: 10 Best Free Apps to Change a Background of a Photo
Do you ever feel the need to alter the background of a picture to make it more captivating? Perhaps you wished you could erase a busy backdrop and replace it with a serene landscape? With the right app, you can easily make these changes. This guide is your trip to finding those perfect tools to change the backgrounds of your images for free. Let's start this photo-transformation journey!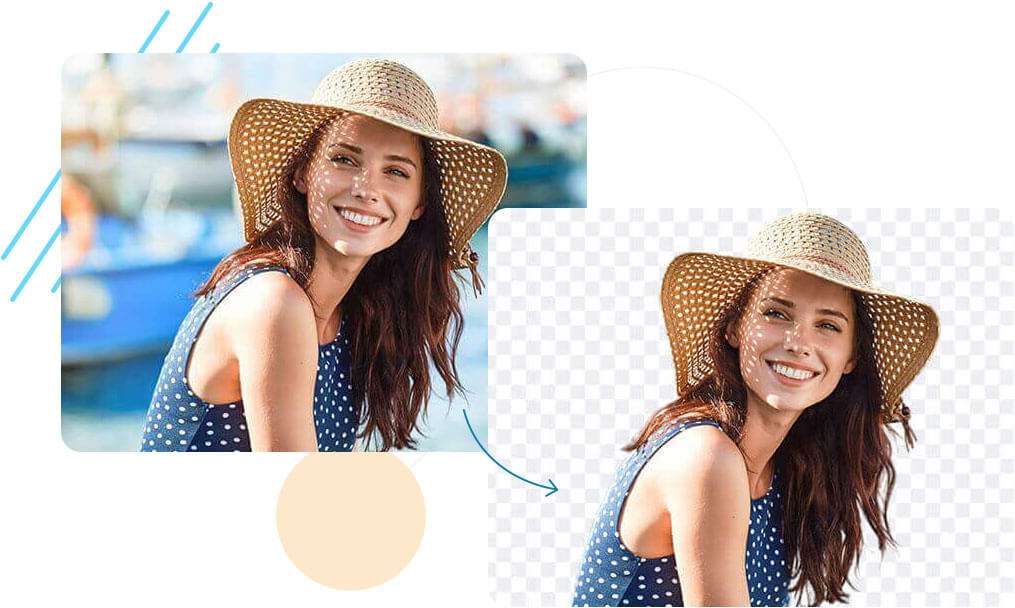 ---
Introduction
ZMO.AI: A Powerful Tool for Every Content Creator
Top 10 Free Apps for Changing Photo Backgrounds

App 2:The ZMO.AI Models
App 3: Auto Background Changer
App 4: Canva
App 5: Photo Background Changer
App 6: Photo Room
App 7: FaceTune
App 8: PicsArt
App 9: Photoshop Express
App 10: Fotor

Comparing the Top 10 Free Apps for Changing Photo Backgrounds
Conclusion
---
Top 10 Free Apps for Changing Photo Backgrounds
A handpicked selection of the best apps for photo transformations awaits you. Each comes with its unique strengths, so read on and discover the best one that caters to your needs.
App 1: LightX
LightX presents a streamlined platform for creative photo editing. The app enables users to merge photos, try out double exposures, and employ a variety of tools and effects to customize their images.
Its background removal feature combines a lasso, smart eraser, and detail tools, ensuring meticulously clean and precise image boundaries. The Magic Brush, a unique tool, allows users to alter the background of their images seamlessly, without disturbing the foreground subjects. Consequently, users can remove or customize the backdrop as desired.
Despite its many advantages, LightX does display certain limitations. Unlike PhotoDirector, it doesn't offer small selection tools specifically intended for detailed section editing. Additionally, the inability to adjust the position of the image mid-editing implies an elevated challenge in completely eradicating traces of the original background.
key Features:
Packed with additional photo editing tools
User-friendly and efficient interface for rapid editing
App 2: The ZMO.AI Models
ZMO.AI Models has earned a noteworthy mention on our list, largely due to its remarkable AI-driven abilities. It specializes in various aspects such as seamlessly erasing undesirable objects from images or effortlessly modifying photo backgrounds. These functionalities offer a unique blend of machine learning and graphic design, resulting in a smooth and efficient editing experience.
When users choose ZMO.AI, they are essentially harnessing the powerful capabilities of artificial intelligence directly at their fingertips. The vast potential of this platform opens up a world of creativity that extends beyond conventional image-editing boundaries. Its efficiency and capabilities pave the way for endless artistic possibilities, offering a commanding edge to any creative project.
Key Feature:
ZMO.AI Models: Innovative AI tech, precise background handling
User-friendly interface for comprehensive, speedy edits
Enhanced editing, time-saving, picture-perfect results
App 3: Auto Background Changer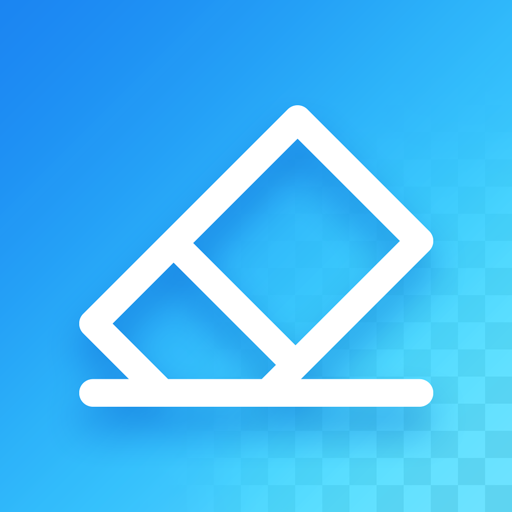 Auto Background Changer is a free app designed to effortlessly change photo backgrounds. You can opt to make the background transparent or replace it with any of the numerous alternative themes available in the app.
Besides this, Auto Background Changer provides added features, such as the color splash effect and image blur effect, to enrich your photos further. The app's intuitive interface allows you to produce striking cutout images quickly and efficiently.
Despite some unavoidable ads due to the app's free status, its uncomplicated setup and exceptional functionality, notably the one-touch background removal and lasso masking tool, position it as an outstanding app for photo background modifications.
Key Features:
Automatic erasure
Circular and square brush options available
App 4: Canva
Canva is another widely-used and effective option for altering the background of your image. Predominantly recognized as a layout tool, Canva allows you to apply the background removal effect to your selfies, followed by the option to incorporate one of their provided templates.
Due to Canva's features and specializations, it's more comfortably used on a larger tablet screen, which makes it slightly less user-friendly for mobile devices.
Key Features:
User-friendly interface
Accessible via both the web and its dedicated app
Automatic detection and cutting
Necessitates manual addition of background styles
App 5: Photo Background Changer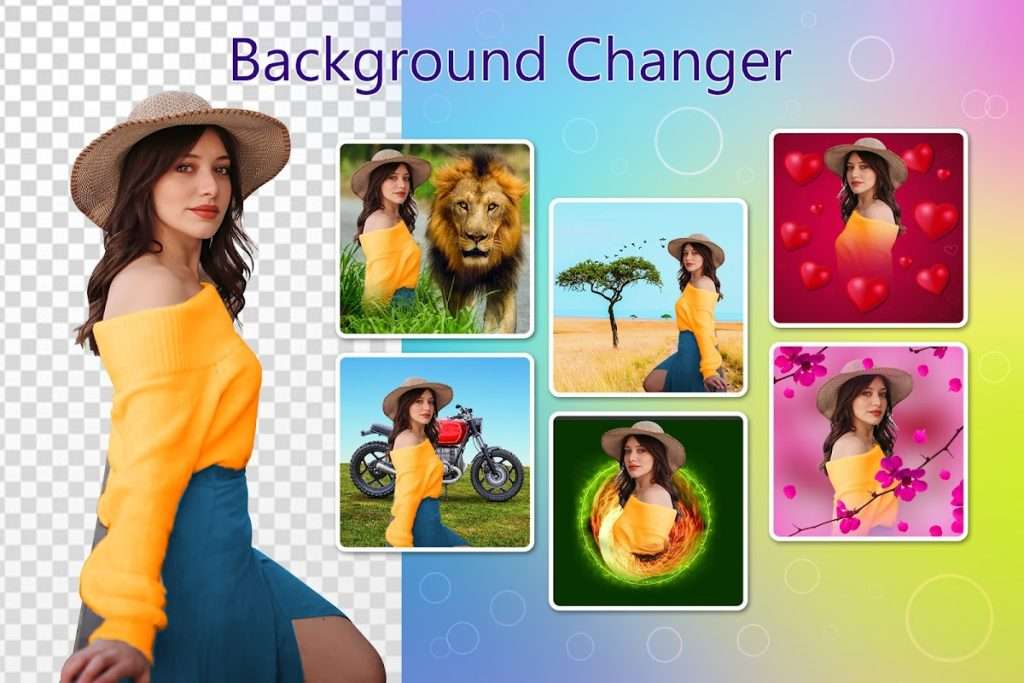 Photo Background Changer is a user-friendly app that enables effortless background replacements in your images. This useful tool is free and available for iOS and Android, though the continual ad displays might cause mild interruptions in the editing process.
With Photo Background Changer, you can either automatically or manually erase the original background from your image. Following this removal, the app allows you to fine-tune the smoothness of your image's cutout edges. Next, you can proceed to select a new and fitting background for your image. The app's extensive library offers a plethora of background categories such as floral themes, geometric shapes, or splash art.
While Photo Background Changer ensures a smooth user experience, it primarily focuses on delivering a convenient solution for background alteration.
Key Features:
Automatic and manual background removal options.
Access to a broad library of diverse backgrounds to choose from.
App 6: Photo Room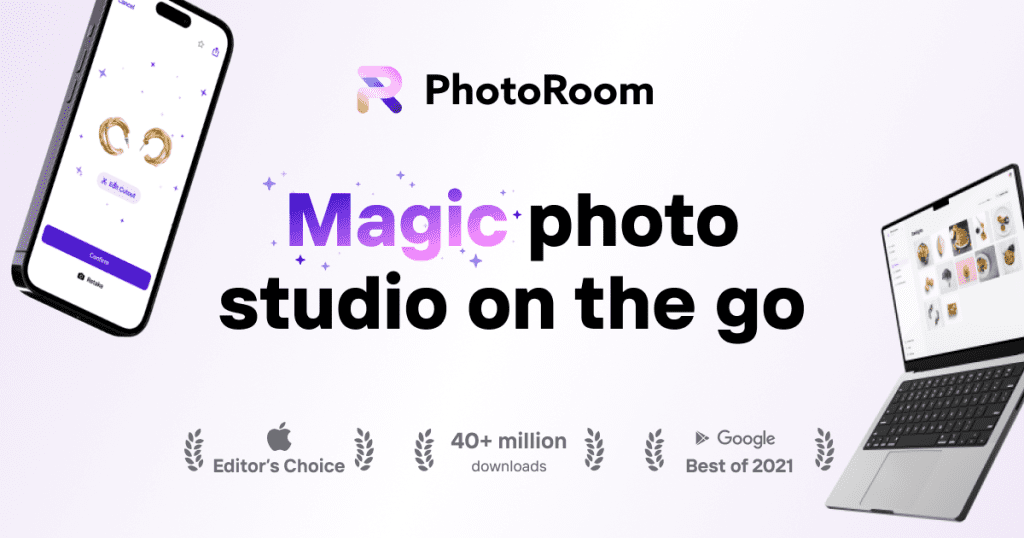 Photo Room is a user-friendly application that allows users to manipulate the background of their photographs. The app stands out in its ability to offer an array of preset backgrounds, helpful for those who seek to quickly alter the ambiance of their images. Furthermore, an impressive personalization option has been provided, where users can upload their own images to use as custom backgrounds.
Moving beyond mere background changes, additional features are incorporated within Photo Room that can further enhance your images. Users can adorn their photos with the addition of text, providing a chance to send a message or create an aesthetic appeal. Besides, the app also includes the ability to apply stickers and various other effects, contributing to fun and creative explorations of photo editing.
Key Features:
Automatic detection and cropping
Stylish background templates
Ideal for product photography and profile picture editing
App 7: FaceTune

Facetune offers users the ability to enhance their features, even out their skin tone, and slim their waist size; however, be aware that its authenticity has been challenged by many photographers and social media connoisseurs.
Beyond refining your most recent selfie, Facetune also allows for minor background adjustments. It offers the option to add textures and shadows to monochromatic backgrounds.
Despite Facetune's unique features, it falls short of the comprehensive capabilities and plethora of options provided by competitors like PhotoDirector. Moreover, it doesn't give you the option to entirely replace the background of your photos, but it enables the addition of subtle textures for image enhancement.
Key Features:
In-app tutorials catering to beginners are provided.
App 8: PicsArt
PicsArt is a highly user-friendly application available for free download. It offers an array of photo editing features that transform ordinary images into extraordinary creations. One of its main appeal lies in its easy-to-use interface that allows users to manipulate and enhance their photos efficiently.
Among its arsenal of tools, features such as swapping the background of photos with a single tap stand out. This tool gives users the ability to change the mood and context of their pictures instantly. Whether you need a fancy backdrop for a product image or simply wish to create more visually appealing images, PicsArt delivers this functionality seamlessly.
Key Features:
Automatically detects and trims,
Provides attractive designs such as marble and sky,
Allows for varying background color changes.
App 9: Photoshop Express
Photoshop is arguably one of the most prominent names in the realm of photo editing, particularly for background removal. With Adobe Photoshop Express, users can access the Adjustment and Background Tool that provides a trio of background removal options—full removal, subject isolation, and background isolation.
Although this application lacks a diverse range of styles and its reputation as a professional platform can make it costly and complex for beginners, it still has noteworthy features.
Key Features:
Automated detection and cutting
Three options for background removal
Limited selection of backdrop styles
App 10: Fotor
Fotor is a user-friendly AI-powered app designed for changing photo backgrounds. To utilize its background modification function, just press the 'Remove Bg' option in the app's opening interface. The app will then automatically erase the existing background from your photo and offer various background styles for your selection.
If you need to adjust the selected area, tap the small icon located at the bottom right. Use the 'Eraser' or 'Restore' features to make edits as required.
Key Features:
Automatic detection and trimming
Automated removal of backgrounds
Approximately 50 varying background styles
Comparing the Top 10 Free Apps for Changing Photo Backgrounds
All of these fantastic tools stand out in their ways. While comparing these top-tier apps, we need to focus on three significant aspects: ease of use, image quality, and edit options.
Ease of Use
There is a variety of digital editing tools available catering to a range of needs and skill levels. For beginners who are just stepping into the realm of photo editing, user-friendly options such as Fotor and Canva are an excellent choice. These platforms offer simple yet effective tools to get started with design and photo manipulation. As for individuals seeking more comprehensive features, tools like Adobe Photoshop Express, PicsArt, and ZMO.AI have been developed to meet those needs. These offer extensive editing options, allowing for a wider range of creativity and versatility in your projects.
Image Quality
For those who prioritize maintaining high image quality, several digital tools are available that can meet this requirement. Among these are Adobe Photoshop Express, a simplified version of Adobe Photoshop that provides a range of robust image-editing features while remaining user-friendly. Fotor is another viable option, offering both comprehensive editing functionalities and a variety of templates for different social media platforms. Lastly, ZMO.AI Models provides users with cutting-edge AI technology capable of creating realistic and high-quality images. Each of these tools offers unique features and capabilities, and choosing between them depends on your specific needs and personal preference.
Edit Options
If you're in the market for a more comprehensive set of editing tools, consider exploring options such as PicsArt, Adobe Photoshop Express, or Canva. These robust platforms offer a broad canvas with numerous editing functionalities that allow for detailed customization and manipulation. Whether you need simple retouching tools or complex graphic design features, these applications are designed to cater to a range of needs, making them ideal for both amateurs and professionals seeking to elevate their photo editing skills.
Conclusion
From quick, simple edits to more in-depth changes, the right background-changing app can dramatically uplift your photo's visual appeal. Each app on this list has different strengths, from the simplicity of Background Eraser to the multifunctional power of the ZMO.AI Models. Don't hesitate to experiment and find the app that works best for you because a picture can speak a thousand words, especially when it holds the perfect background!
FAQs
Which of these apps are free?
All the apps mentioned in this article offer free versions with ample features for background replacement.
Can I use these apps on any type of smartphone?
Most of these apps are compatible with both Android and iOS, although some, like PhotoLayers, are exclusive to Android.
Can I change backgrounds of my photos online without downloading any apps?
Yes, online tools like Lunapic allow you to change backgrounds directly from your browser.
Is it easy to change photo backgrounds?
It depends on the app. However, most provide user-friendly interfaces for ease of use, even for beginners.
Which app provides the highest quality image after background editing?
While all apps strive to provide good quality, Adobe Photoshop Mix, Snapseed, and the ZMO.AI Models have robust features to maintain high image quality.