Registration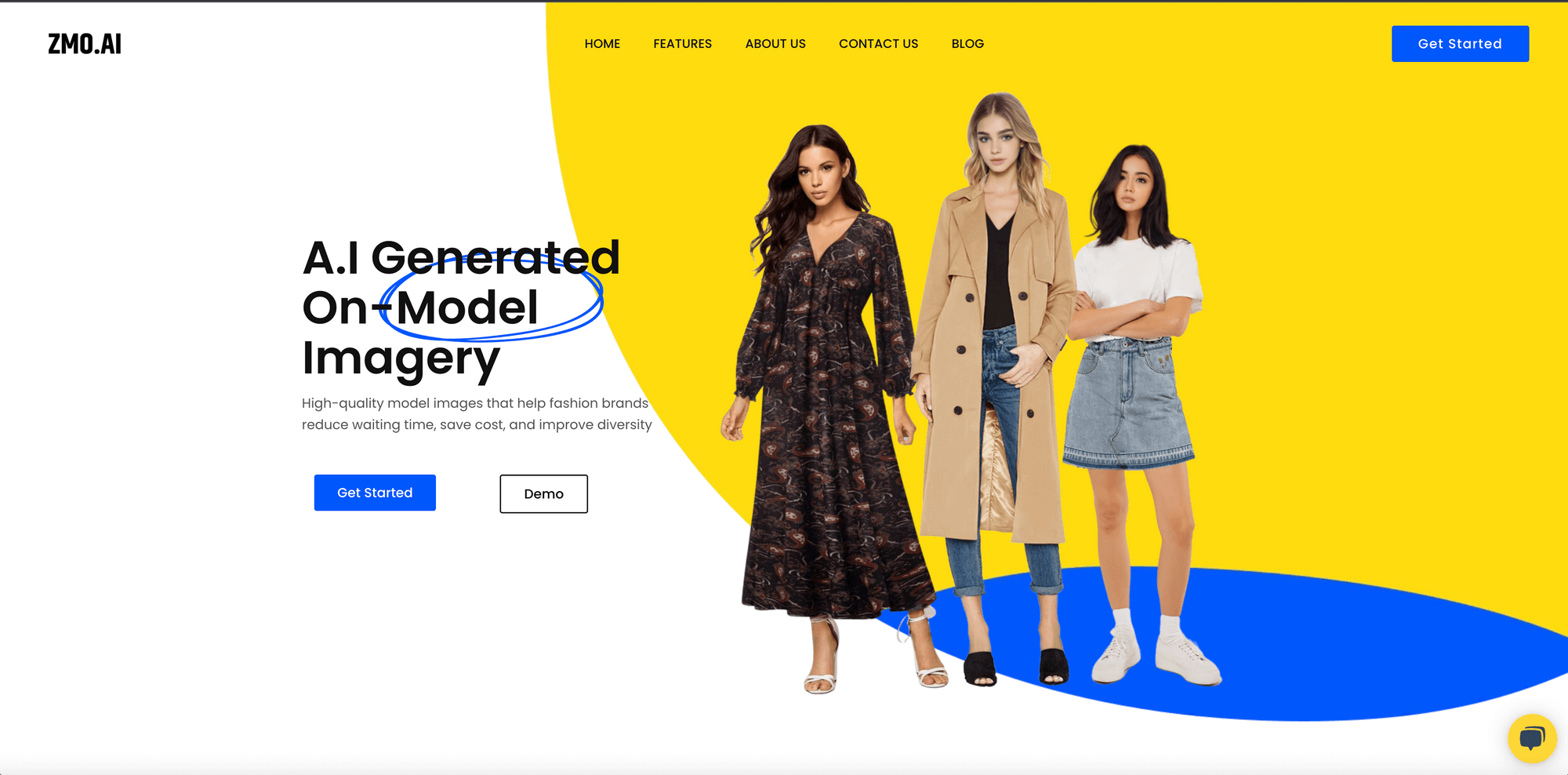 Check your email inbox, you will find a verification link, click the link to verify your email address. If you cannot find the verification email in your inbox, please click Resend Email or check your spam folder.
Return to the previous page and click Get Start to proceed.
If you encounter problems during registration, pleas refer to our Registration FAQ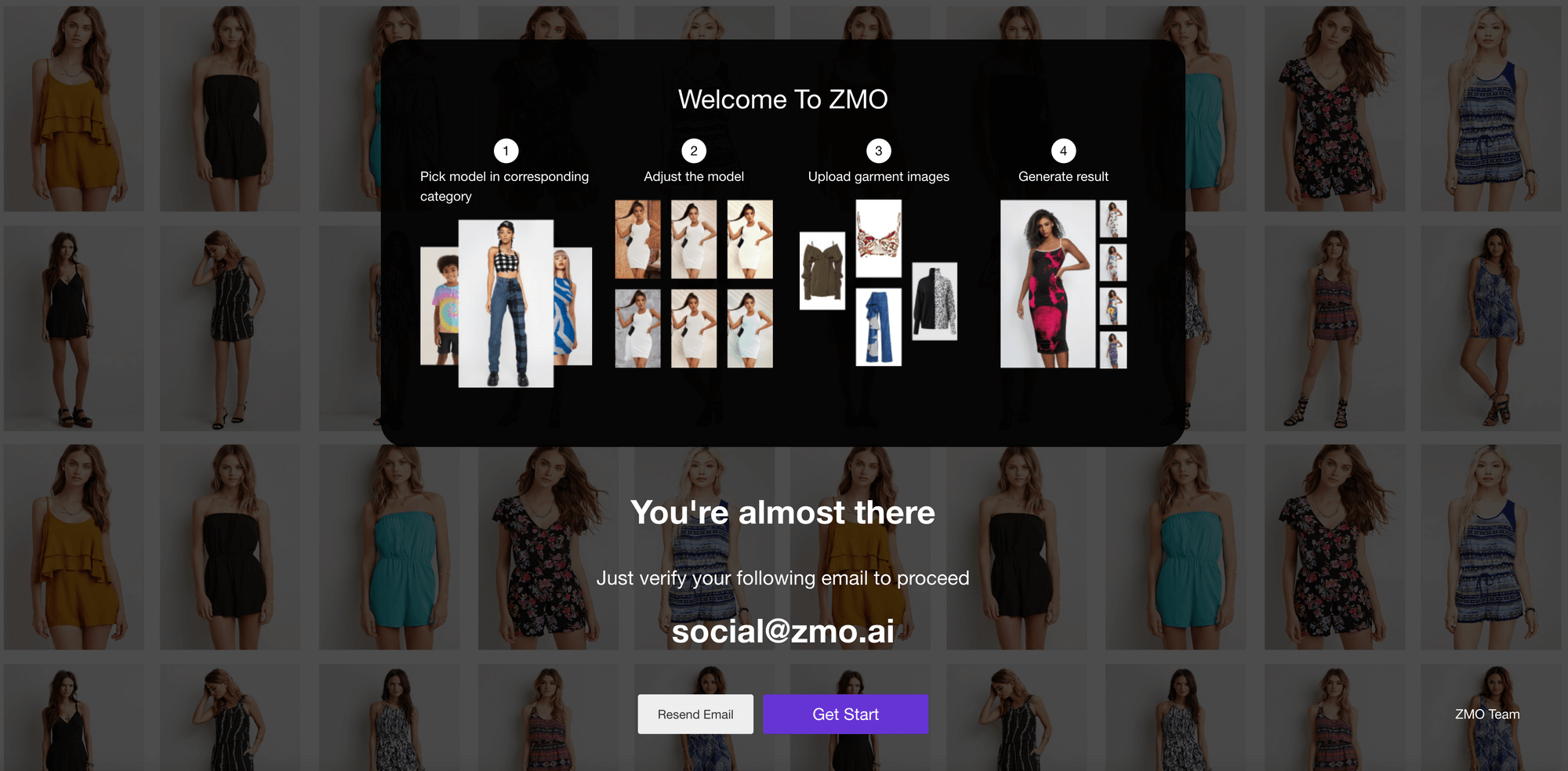 We will guide you through 4 steps until you get an AI-powered on-model image for your garments.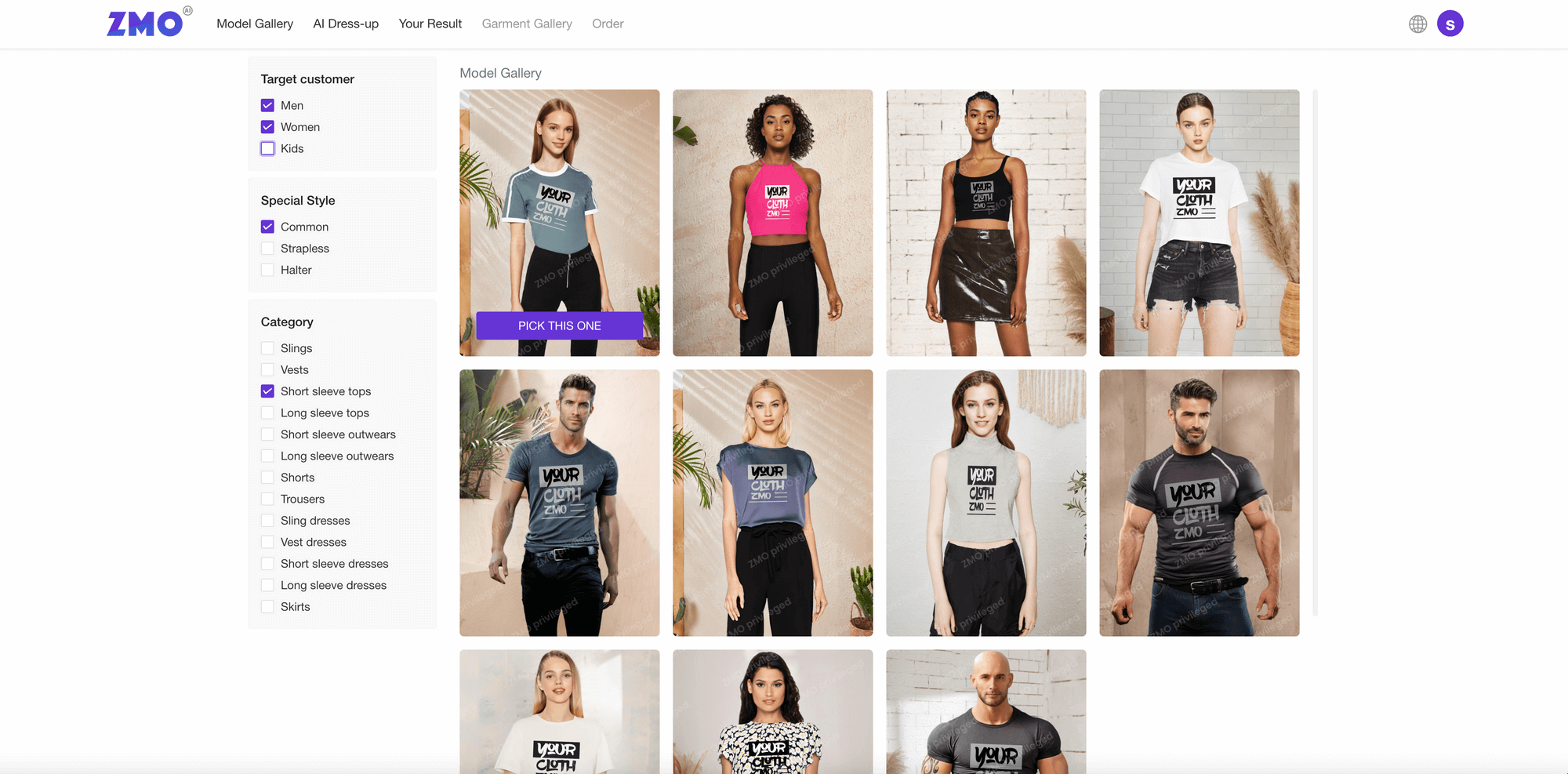 Choose a Model for your Garments
Select the category of your garment on the left column, and pick a virtual model from our model gallery based on your preference.
Please note that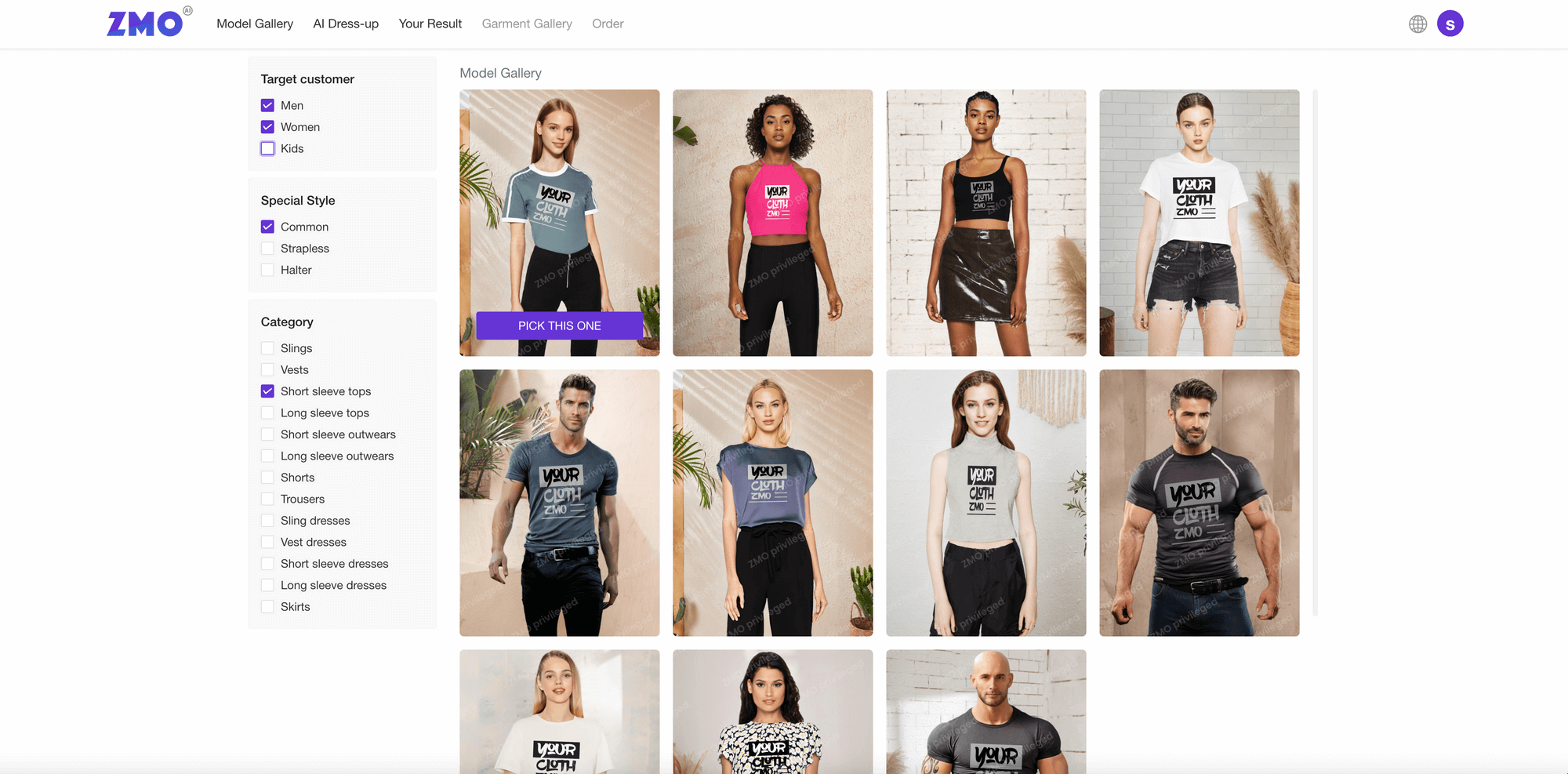 Adjust your Model
Based on your selection of models, the garments (SKUs), and brand styles, adjust the model to make looks/styles in different sets.
Background
Choose your favorite backgrounds for the selected model.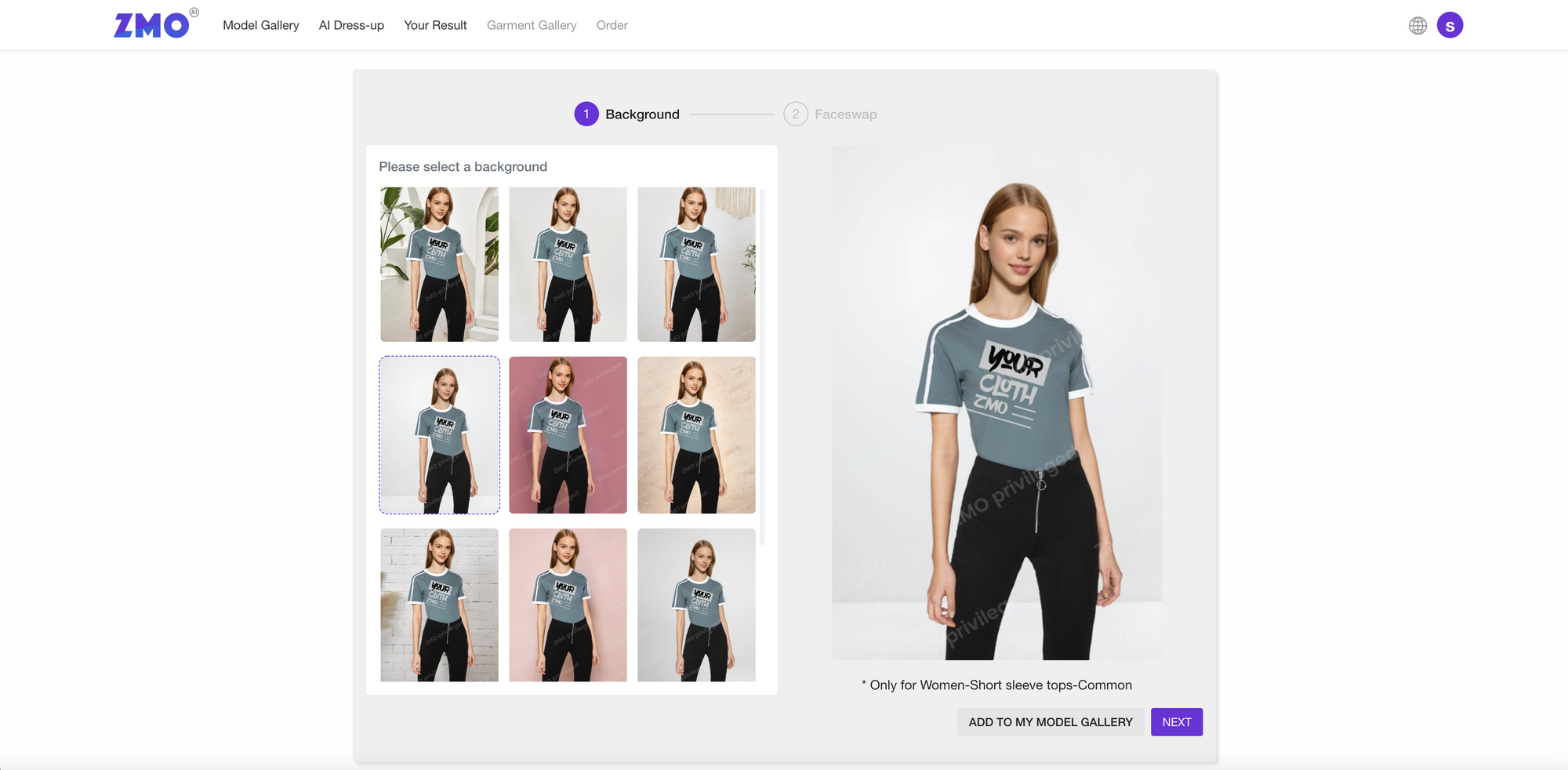 Facial Features
To customize your own model, you can feature the model's face with another face of your choice. Simply select one of our preset virtual faces or upload a portrait of your favorite model.
Upload Garment Images
Upload images of your product image. Choose from digitally designed 3D garments or product ghost mannequin photos.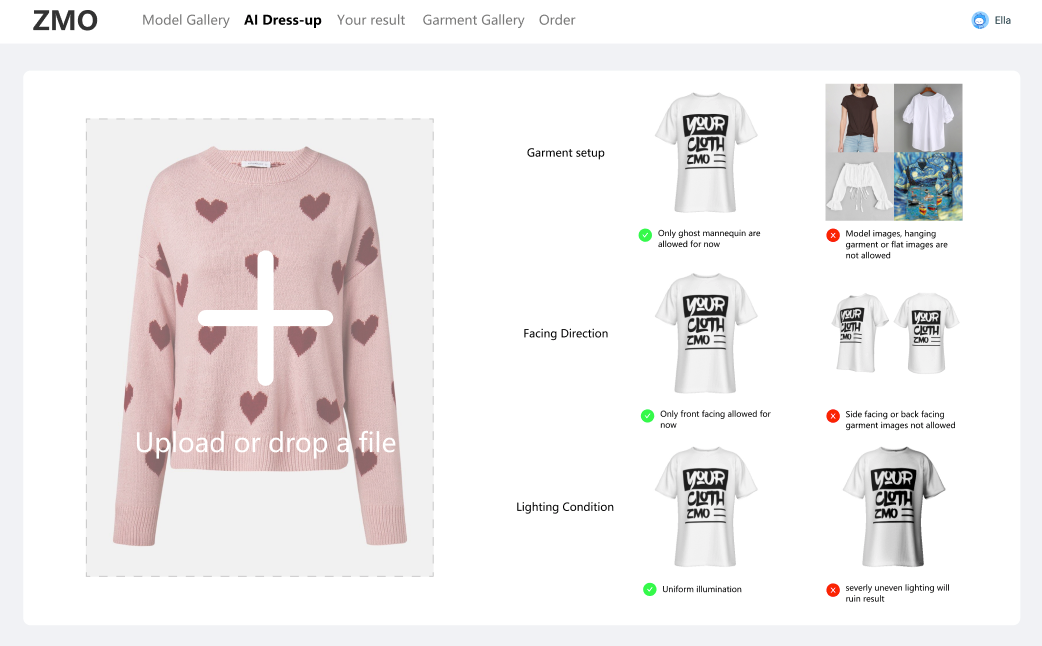 Modify garment images
ZMO.AI will check automatically check the uploaded image. Please check our Style Guide for input requirements if the image gets rejected.
Follow the step-by-step guide and confirm orientation and lighting.
The system will automatically remove the background lining for the garment and keep details. You can click edit to make adjustments.
Click submit to proceed to final image generation.
Get On-model Image
You will get a notification email when the result is generated.
ETA Progress
Voila! Check and download a high-quality on-model image for your garment and use it anywhere you want.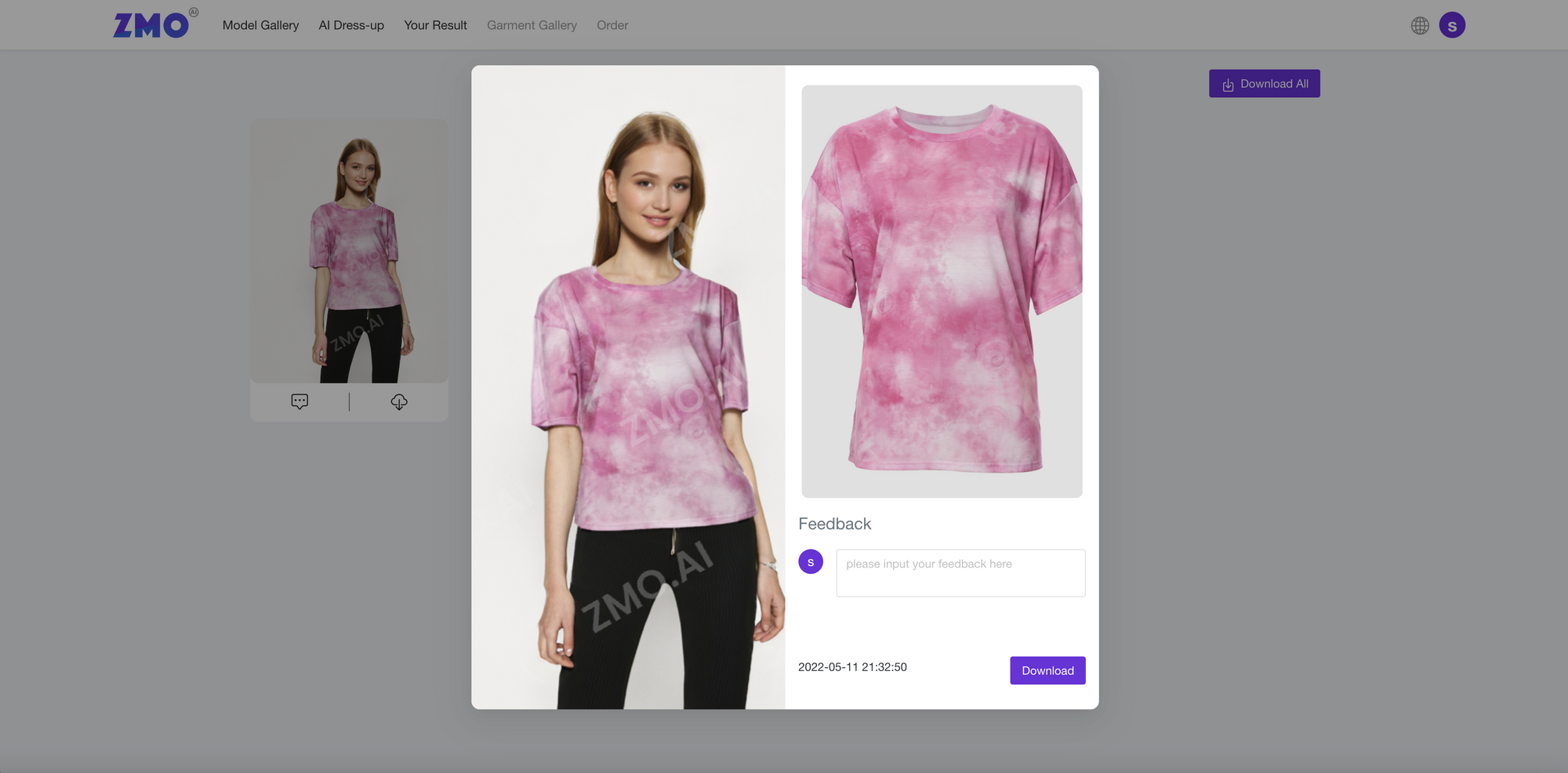 Voila, this is it. If you have any questions using ZMO.AI, please feel free to contact support@zmo.ai