As we move swiftly into the future, AI art has emerged as one of the most talked-about topics in recent times. With a staggering 368,000 monthly searches on Google for "AI Art," it's safe to say that this trend is here to stay. In fact, the interest in AI art has seen a significant spike since June 2022.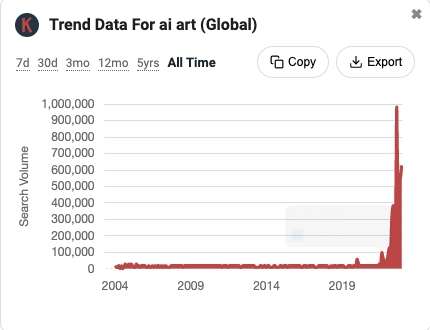 When we talk about AI Art Generators, most people usually associate them with creating pictures with text. But have you ever thought about transforming your personal photographs into stunning works of art using this technology?
In this blog, I'll be outlining 7 easy-to-follow ways for creating a diverse range of pictures using the user-friendly AI Art generator, ImgCreator.AI.
Whether you're looking to fulfill a specific artistic vision or simply exploring the exciting world of art, these step-by-step guides are sure to inspire and guide you along the way.
What is the difference of AI Art generated from your personal photo?
Generating photos from text is a process where artificial intelligence (AI) algorithms are used to create realistic images based on textual descriptions.
According to Dall-e's prompt book, you have to provide a sentence, 400 characters or less, that describes the image you want. In this sentence, objects, background, mood and so on are necessary.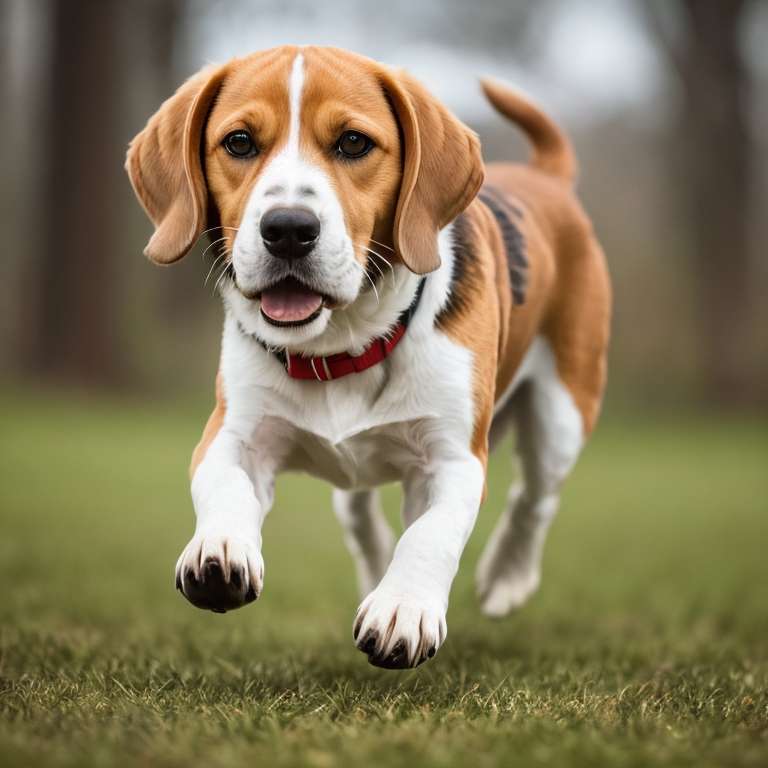 On the other hand, when generating images from pictures, the picture itself serves as the primary reference. For instance, various versions, such as anime or art, can be produced, as well as emoji variations.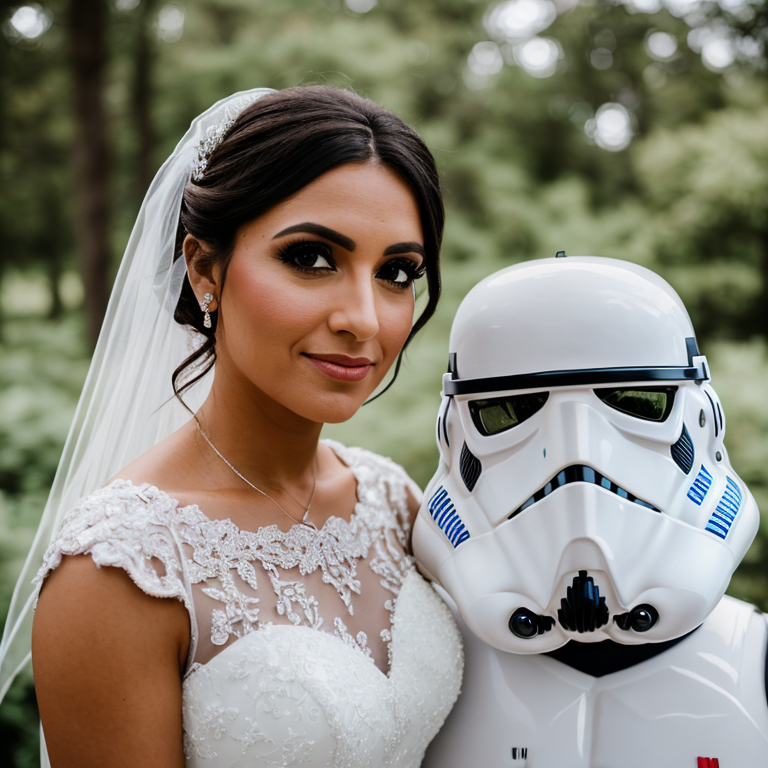 In my opinion, creating unique AI Art generated from personal photos will be more customized and precise than created by text.
How To Create Unique AI Art Generated From Your Personal Photo
Using Style Transfer Functions
Apart from generating anime by self imagination, many people are similarly willing to turn themselves into the anime world. Instead of the original popular anime style, ImgCreator.AI launches more fascinating styles like western art, emoji, and even lets your pet enter the anime world with you at the same time.
Step 1:
To achieve a result that is tailored to your exact specifications, begin by uploading a reference image.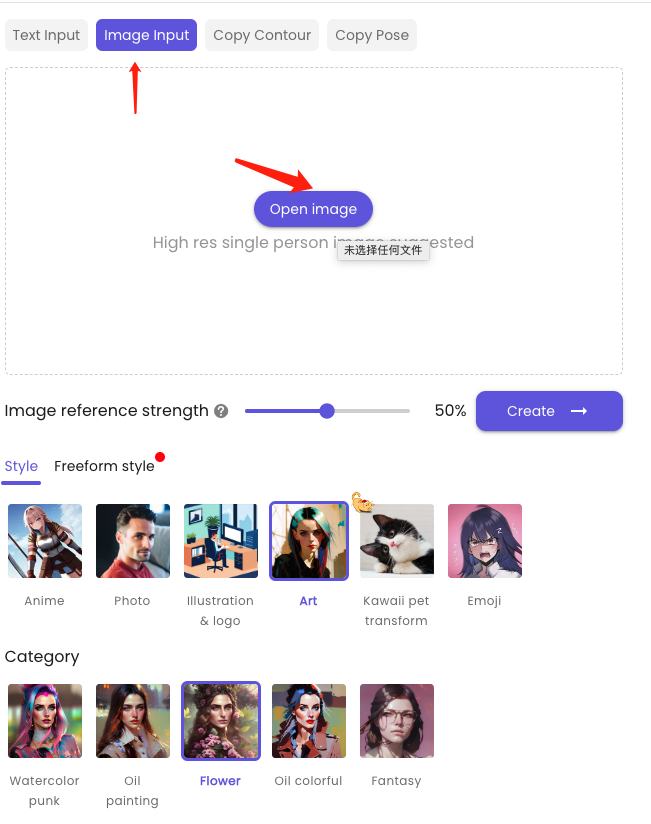 Step 2:
Adjust the strength number of the reference image to determine how close the outcomes resemble the original image.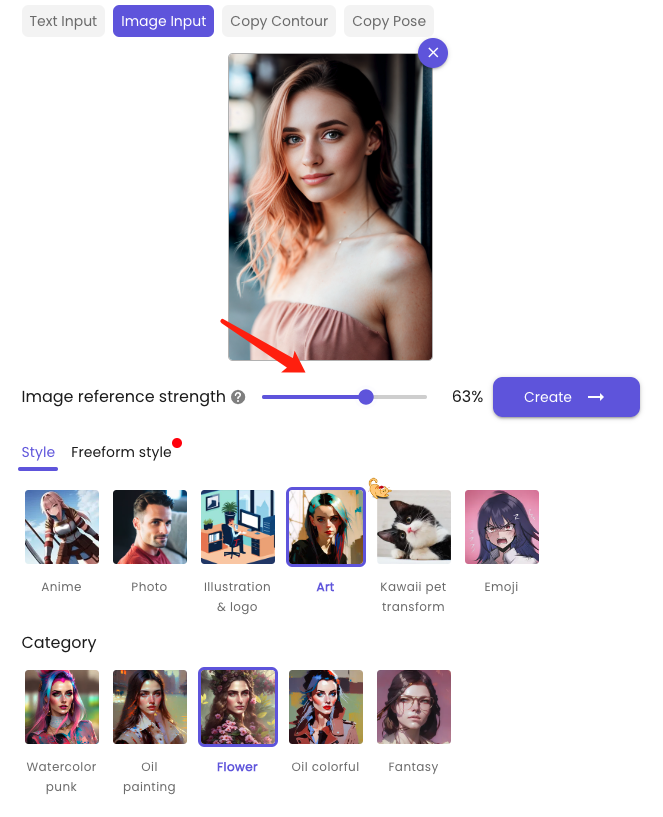 Step 3:
Select styles 【Art】and categories【Flower】or relevant to your desired look. Once a preferred canvas size, resolution and number of resulting images are settled, the artwork pieces meeting your specific requirements will be generated.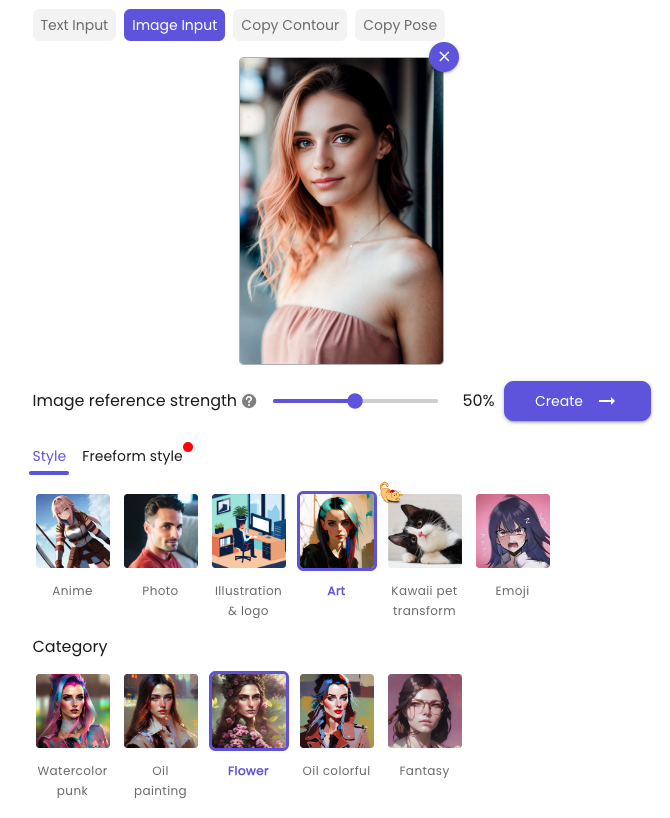 For emoji and pet transforming, you can use the same method to generate. These are some good results generated by me.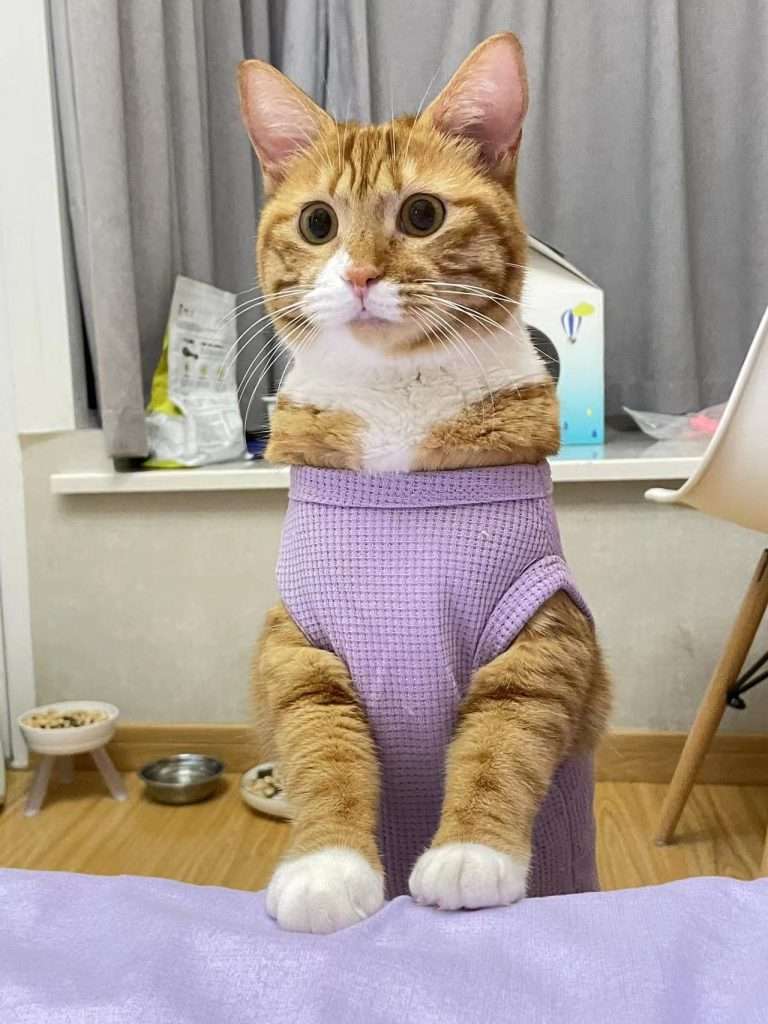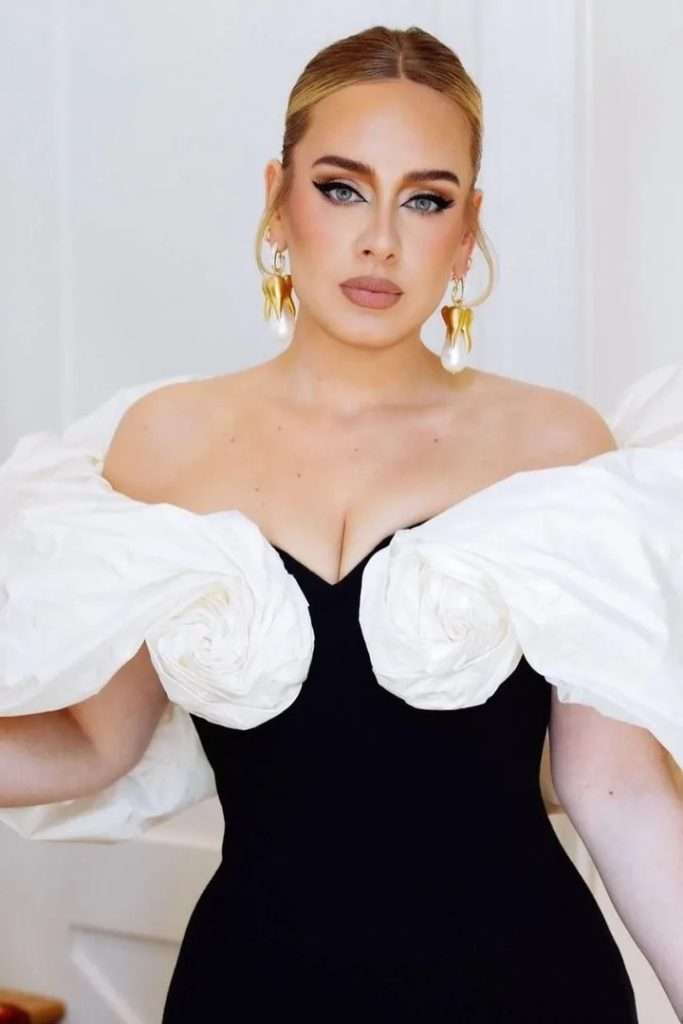 Generating Anime Characters Using Anime to photo
The widespread popularity of AI art generators has caused a surge of interest in transforming oneself into anime characters, with a reported 99% of individuals indulging in this trend.
However, have you ever considered what it would be like if anime characters could exist in the real world? With ImgCreator.AI, you can bring your imagination to life and explore the possibility of anime characters crossing over into reality.
Step 1:
To achieve a result that is tailored to your exact specifications, begin by uploading a reference image.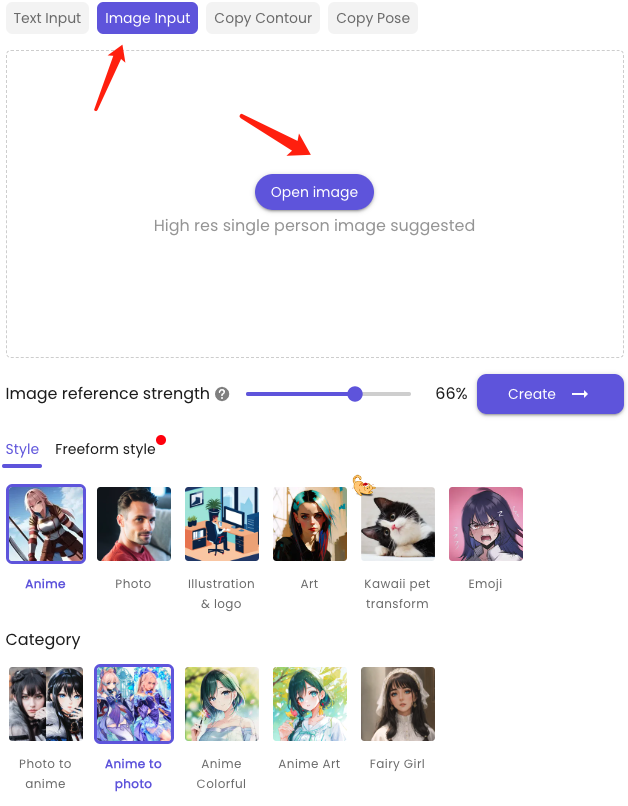 Step 2:
Adjust the strength number of the reference image to determine how close the outcomes resemble the original image. Select styles 【Anime】and categories【Anime to photo】.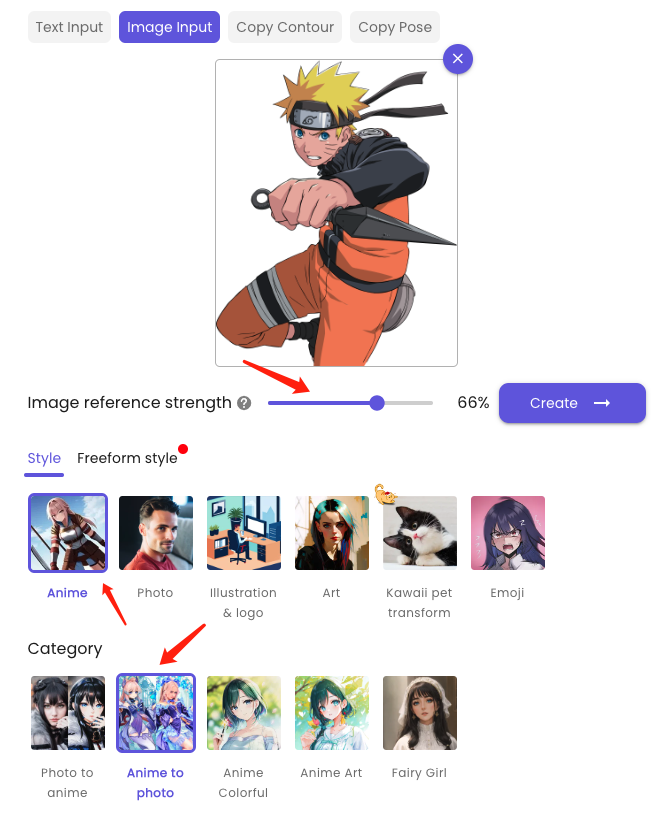 Step 3:
Once a preferred canvas size, resolution and number of resulting images are settled, your favourite anime role will say hello to you in the real world.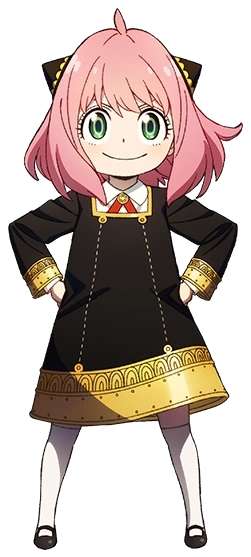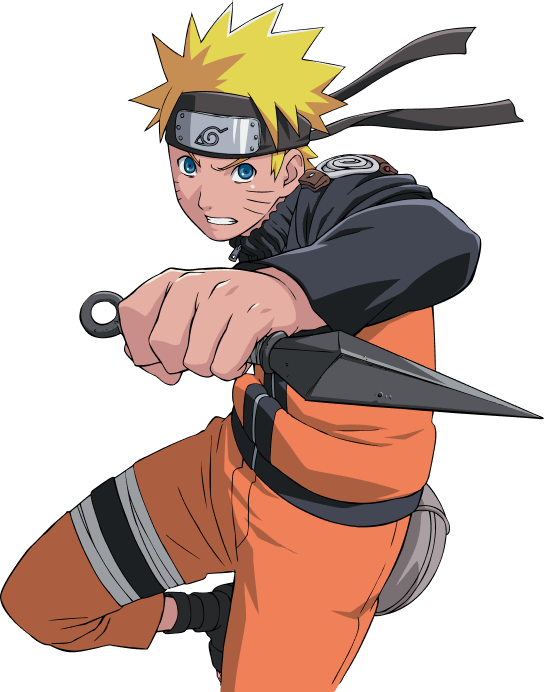 Generating 3D Anime Characters with AI(copy contour)
For painting enthusiasts and designers alike, the desire to refine and perfect their artwork is a constant pursuit.
Fortunately, with the advent of powerful AI tools, this process has become significantly easier and more efficient. So why not give AI-assisted painting a try and experience the benefits for yourself?
Step 1:
uploading a reference image for contour identification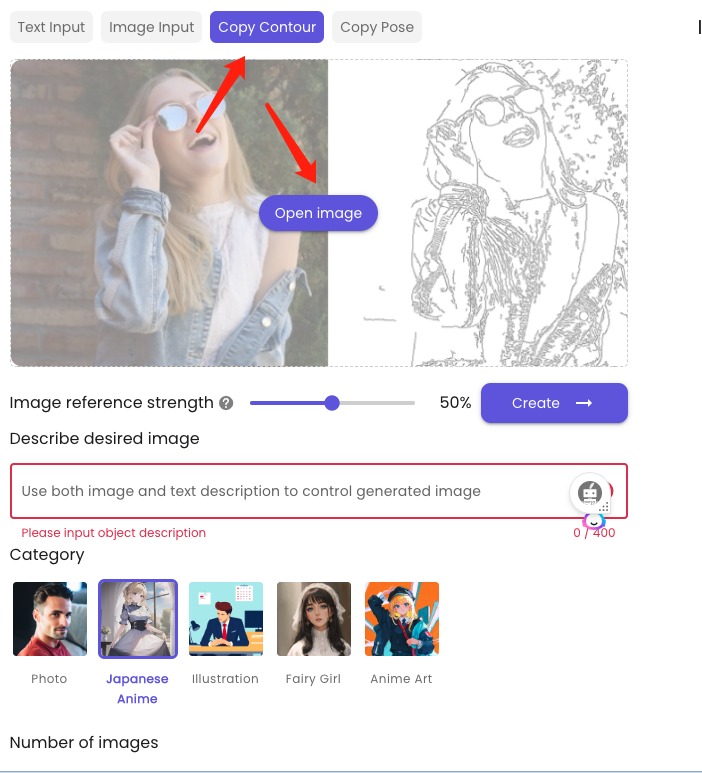 Step 2:
type the description, for example: a baby girl closes her eyes and hold a firework. At the same time, you can adjust the Image reference strength number higher, to make results more satisfying.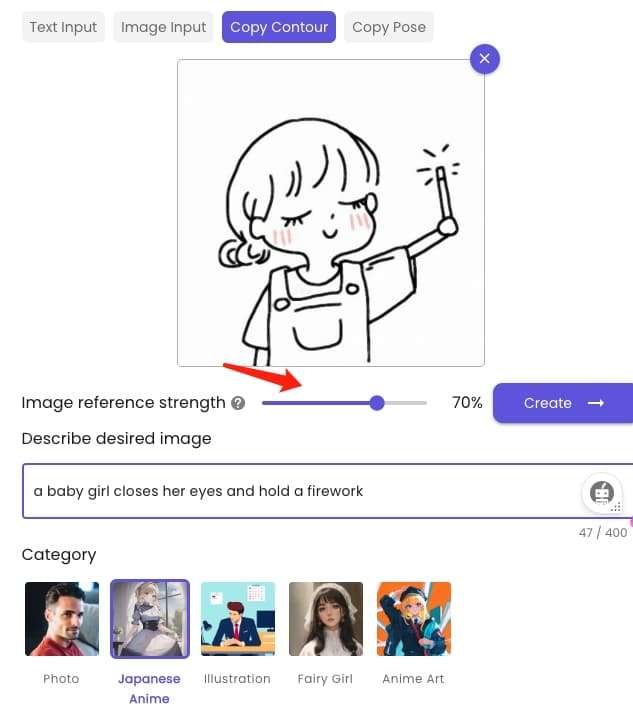 Step 3:
Generate and get your artwork.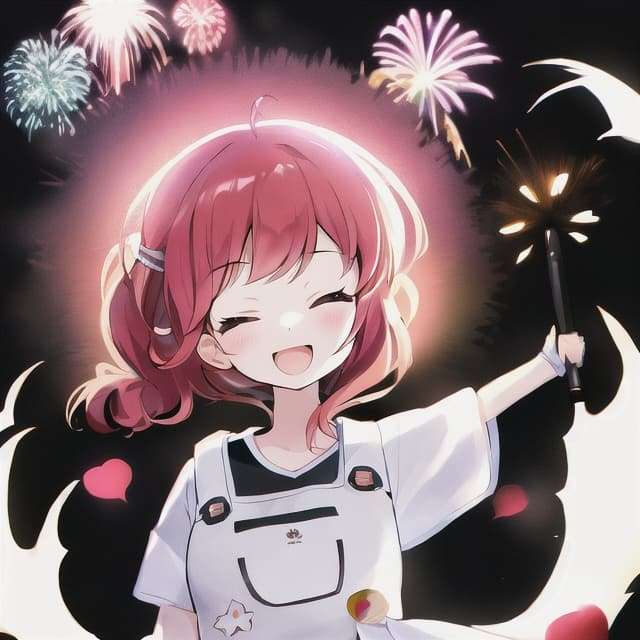 Generating 3D Anime Characters with AI(copy pose)
Countless individuals have been inspired to create their own storybook illustrations using this powerful technology.
However, many have encountered difficulties due to the seemingly random nature of AI-generated art. In particular, it can be challenging to create consistent and coherent character poses throughout a story.
Fortunately, ImgCreator offers a solution to this issue by enabling users to control and customize character poses based on their original photographs.
Step 1:
upload the picture with the specific pose that you want the anime role to do.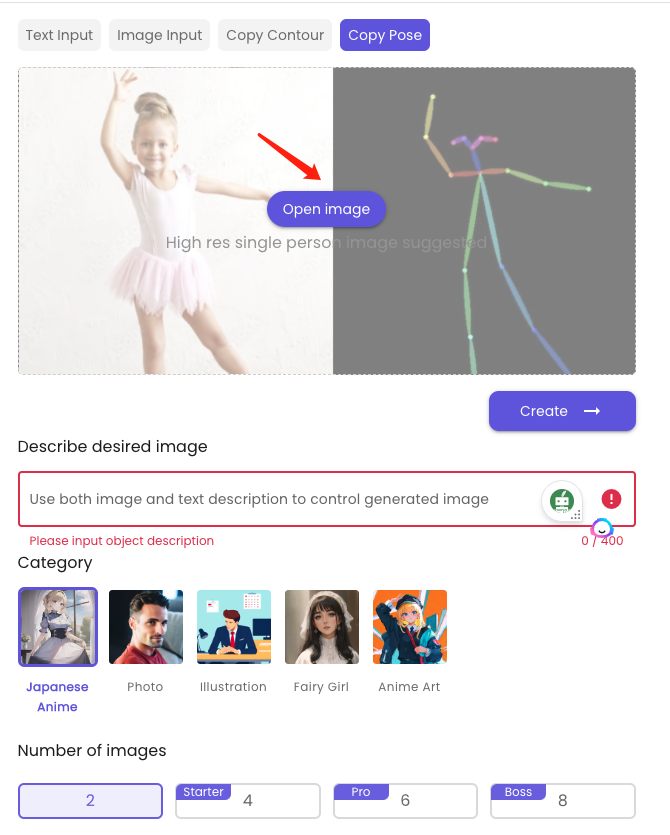 Step 2
type the description of the anime role. For example: a cute baby girl is dancing on the stage, wearing a green dress.
Step 3: Generate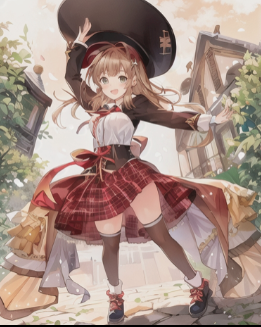 AI anime avatars (AI studio)
Are you tired of spending hours turning your selfies into magic avtars? Say goodbye to bad filters、complicated apps and hello to AI Studio!
With AI studio , you can create all sorts of fun profile pics – vintage, fairy princesses, astronauts, and even gaming characters.
Step 1: Upload 6-12 photos
It is recommended that you upload close-up selfies featuring the same individual in different backgrounds and exhibit a range of emotions, poses, head tilts, and camera angles.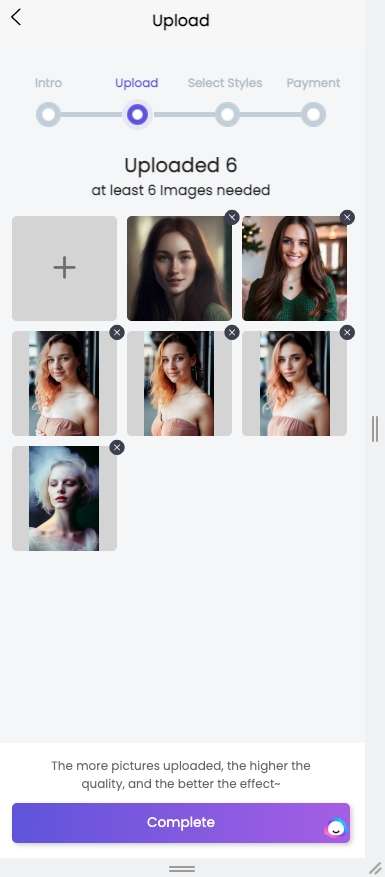 On the other hand, group shots, full-body images, obscured faces, images of animals, and nudity should be avoided.
Step 2: Choose gender and styles
AI studio serves up 3 standard packages that'll provide you with a comfortable experience! Each plan comes with its own unique set of fabulous styles. So you have to select the styles that you desire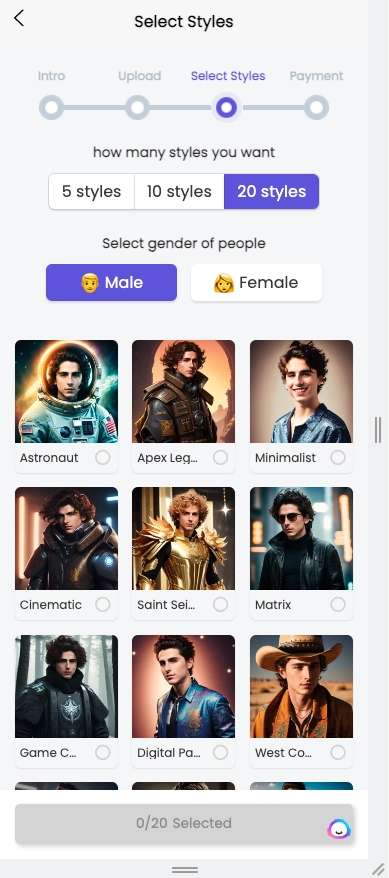 Step3: Check out
AI Studio offers its users a range of three premium packages to choose from. Upon payment, you will have access to the incredible AI photo booth.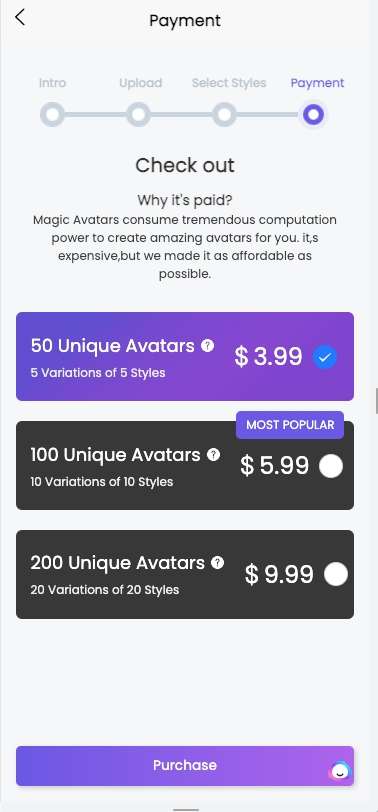 AI designer
AI Designer is a ground-breaking AI-powered image editing application that enables users to design & edit images with text.
It is simple to use and produces high-quality images in a variety of styles, such as anime, oil painting, and many others.
AI Editor – Alternate or edit part of an image
With AI Designer robust ai editor, you may add, remove, or modify any portion of the image.
Select the area you wish to alter with your mouse, provide a description, then click "generate" to see the results.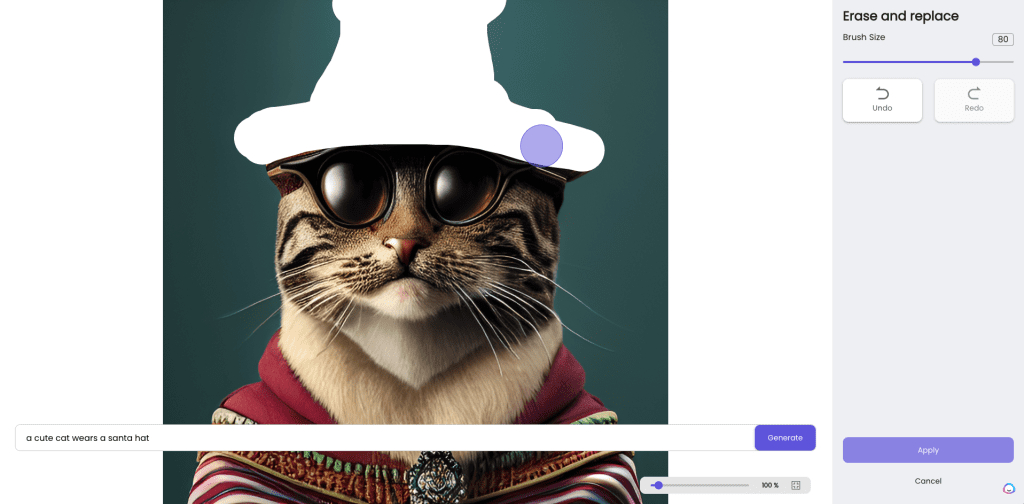 For instance, you may erase the santa hat of this puppy and enter "a wears a Chrisymas hat" in the text description field. Based on your description, you will receive two outcomes; choose the one you like best, or regenerate to find better ones.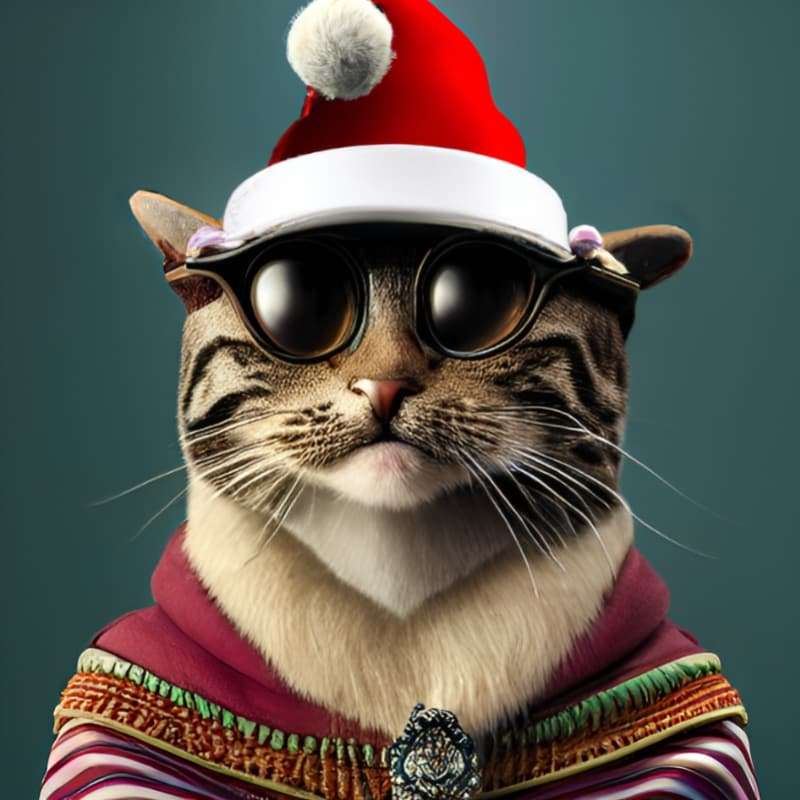 You can use it to fine-tune your generated image or just edit your own photo without needing to know how to use complicated tools like photoshop.
One-click Background Removal
AI Designer makes it easy to remove backgrounds in just 3 seconds or less.
You can easily create a transparent background or change it to any image of your choice.
This feature is perfect for creating professional-looking banners, visual presentations, product catalogs, and graphics.
Remove backgrounds quickly and easily with one click, even for complex images. AI Designer's AI assistant accurately identifies the target elements and precisely cuts them out, so you can place them in the desired location without any hassle.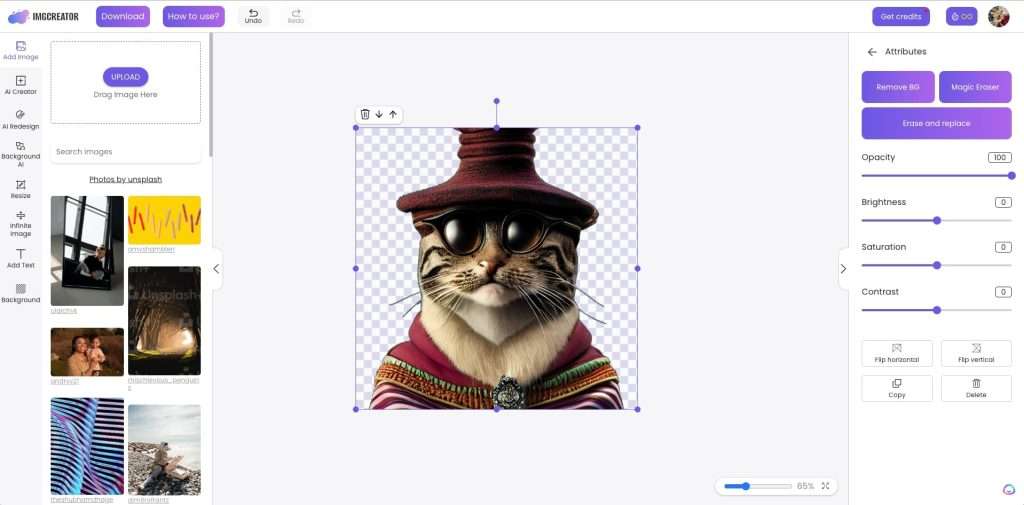 AI-Fill
AI Designer's AI function allows you to expand your images without distorting their shape. It also enables you to easily change the background of newly cut elements.
To use this function, choose 'AI-Fill' , select the area you want to expand, and click generate. Again, you can choose from several different results and pick the best one for you.
Additionally, AI Designer's AI-FILL function expands the picture while preserving its original lighting and shadow. This ensures that the output maintains a realistic and consistent appearance with the original image.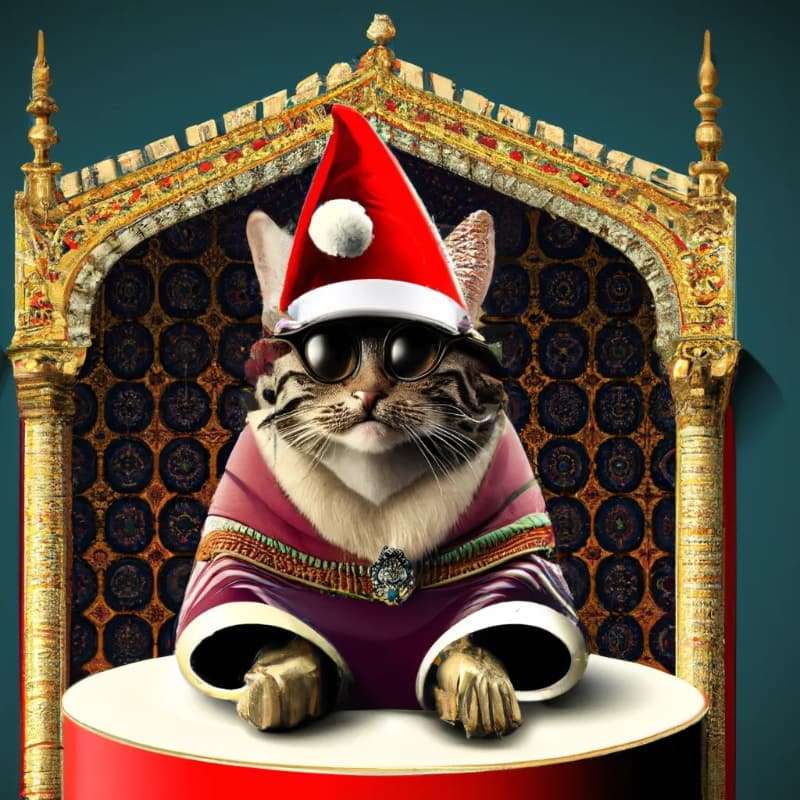 Photo varitation
A cutting-edge function that aids users in generating similar images. Here is a step-by-step tutorial on how to utilize this novel tool.
Step 1:
Go to the website and register for a free account.
Step 2:
Upload the image that you wish to use as the starting point for your creative inspiration.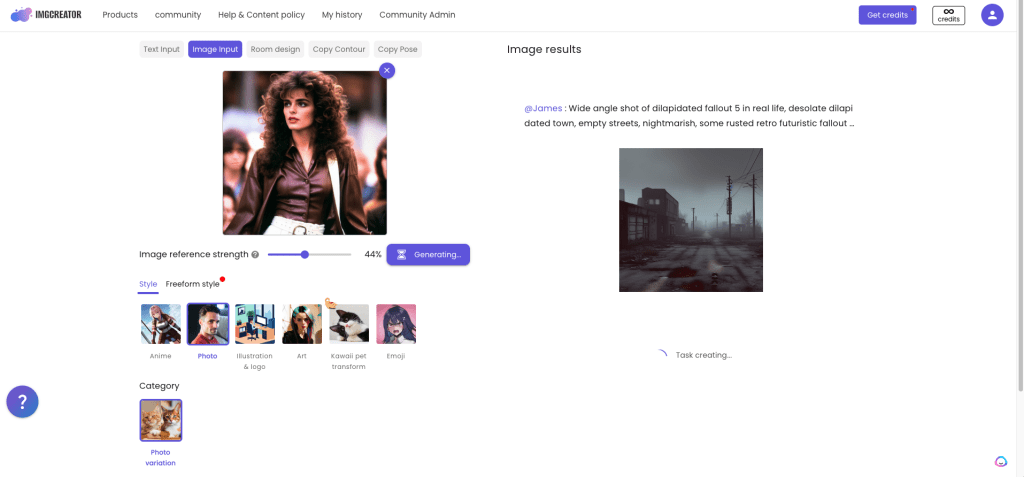 Step 3:
Select a reference strength number that aligns with your desired level of similarity to the original image.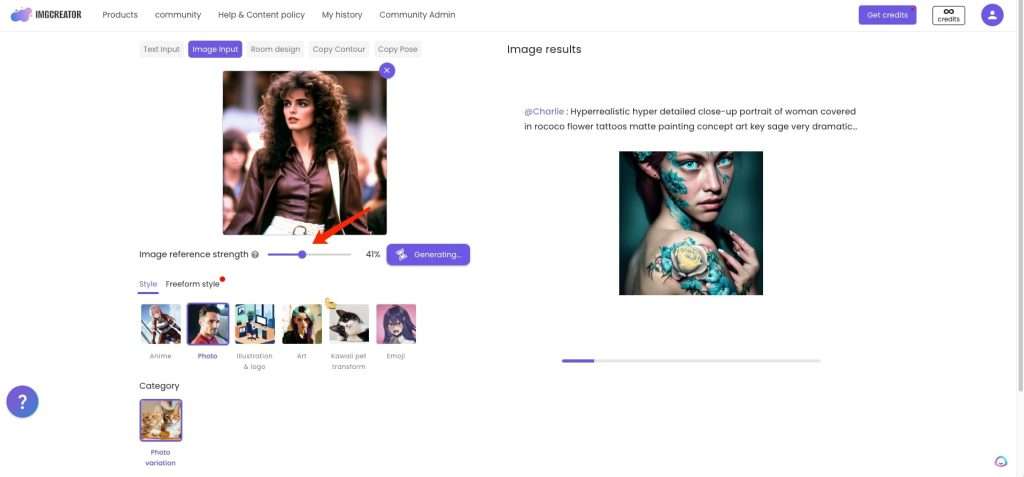 Step 4: Generate your masterpiece by clicking on the appropriate button.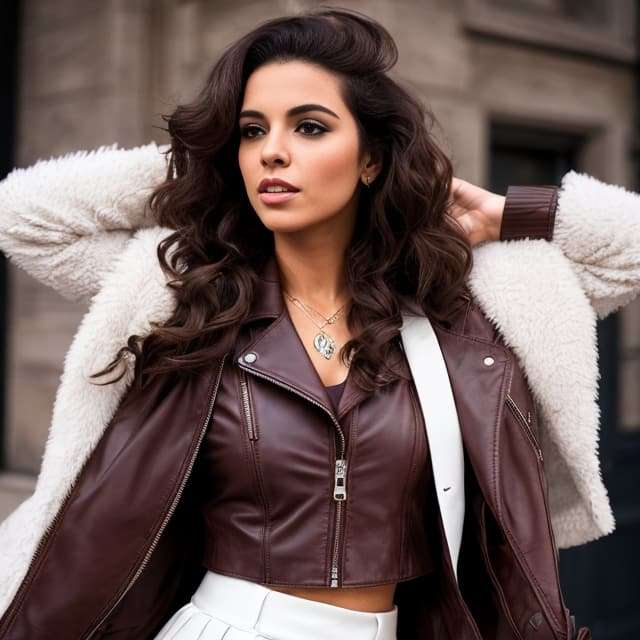 Your Questions, Answered.(FAQ)
Q: What's required to get started?
A: You can log in to the Imgcreator website and use all its features just by using your email.
Q: It ImgCreator.AI free?
A: Free preview results are available for most of the features. For example, we provide FREE small resolution background removal results.
For HD result, you can download with pro credits. Upon successful registration as a new user, you will get 60 free credits automatically. You can also share with your friends on social media to get 8 free credits for every referral after registration.
Q: What is pro credit?
A: Credits are virtual currency for using the services offered by ImgCreator, such as downloading full resolution images after background removal. They can be used on ImgCreator.AI webpage.