Just composing elements as you want, or draw the draft. AI will re-design everything for you like a pro designer.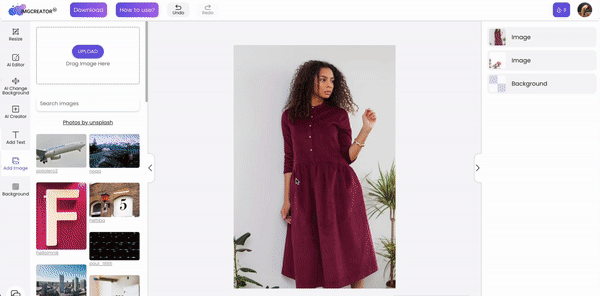 Mask out the part of image you want to edit, and type in description of final image. AI will do all the photoshop for you in realistic way.
Change Background of your images
Upload your photo no matter it's product or portrait photo, AI will change background to anything you want in realistic way, so you save the trouble of photo-shooting!
Add details to your images
Seamlessly expand images by generating context-aware elements through descriptive text prompts.